How has the first week of the holidays gone by so fast?
No, seriously, time is whizzing by, and it feels like I have done nothing I wanted to!
So, do you have your drink handy?
If we were having chai I'd start with the emotional one. As you know, if you've been reading my blog, it was my Mamaji's funeral on Thursday. The week had been pretty hard, with many phone calls from folks paying their respects, but, for me, the biggest thing was to make sure Mum was okay. We spoke two or three times a day, and I think it helped. The funeral was a different experience, since it was online, for us, them being in Australia, but, aside from a very early start (3.30am) it was a beautiful service, and helped us get some emotional closure.
If we were having chai I'd tell you that I had really hoped that some words would flow, last week, but alas, nothing. I did read, lots, though, as I am prone to, on holiday, and I had a go with some lettering challenges, too!
If we were having chai I'd let you know that yes, Cricket is well and truly back. Not only was I ferrying said cricketer baack and forth to three different training sessions, but on Sunday, he was asked to play in an interclub game. Last year, he played for the Men's fifth team. This time he was asked to represent the thirds, so that is a huge step up! I loved taking him to all the matches, last year. There were opportunities to go to clubs in obscure Kentish villages. The people who watched became friends, and we'd enjoy a day at the match. I wsa looking forward to that same feeling with this match, but it wasn't the same. The thirds and fourths are more young men, than old guys and boys, so there were no other mothers, there. Neither were there any wives or girlfriends. I felt decidedly uncomfortable, so ended up going for a walk, then coming home. Hubby Dearest went and watched a lot of the match, then I was there at the end to pick him up! His side won, he played well, but I really missed watching him… hopefully that will change, soon enough!
If we were having chai I'd mention the dentist. I have always prebooked our appointments, so I know we are all set for six months down the line, and I get the first on in the day, so everything is done and dusted, and we have the rest of the day to do whatever we want. Well, you should have heard the moaning from my two teens, at having to wake up… and then, Shock, Horror! Mum asked them to walk! The dentist is a 5 minute walk from our house, but you would have thought I was telling them to go trekking through the Himalayas! Still, we got there, and my appointment was fine. Lil Princess is actually doing really well with her braces, and keeping her teeth clean, too. But Lil Man… oh, he is not doing good, at all… we'll be going back for a filling, in a few weeks. What a disappointment!
If we were having chai I'd have to admit that weight loss seems to have stalled, right now, but as a plus, it has just plateaued, over the last couple of weeks, rather than gone back up. I find that in the holidays I end up struggling, because I am not as active as I usually am, when in school. Being so tired means I just want to sit, veg and read… though, I promise, I am trying to walk, or hula hoop daily!
If we were having chai I'd not be able to forget this one… He's been begging for food, again, and thinks that us being home is great, because he can ask four different people for food, now!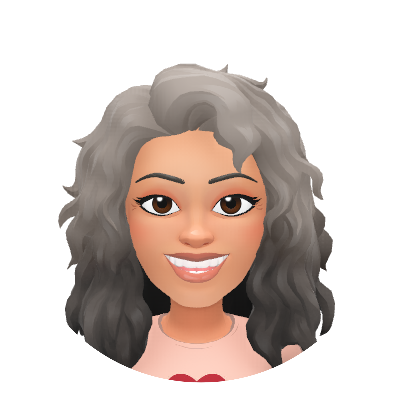 This week, we have a skip arriving, so we can get decluttering, before any big move takes place. That'll keep me busy! Also, I hope to get to the hairdresser. As much as I said I'd embrace my greys, I think I am ready to embrace them with colour, now! Also, a visit to my dear beautician to get eyebrows done! Since lockdown 3.0 is easing, today, shops are open, as well as a lot of of other services. We will tentatively see what we can do, to keep these kids occupied, though Lil Man is occupying me himself, with training on all five of the week days! And an opticians appointment for him too, just before we start back to school. Speaking of school, I may just pop in on one of the days, too, to make sure I'm all set for the start back… but I haven't decided, definitely, yet.
And while you're here, did you sign up for my mailing list? I am in the middle of writing an exclusive Chickpea Curry Lit story for my subscribers, and there will be news, tips and even recipes! You know you want to join… go on! Click the pic below to sign up!