Hey there Peeps! Time for our weekly catch up, and the week has been absolutely manic… In fact, on Monday itself, it felt as if I had been through a week already!
If we were sipping chai together I'd let you know that being a mum is a neverending job… Monday was a bit of a crazy day. I was awoken at 4am by an unwell Lil Man. He had a temperature and a really sore throat. Typical. It looked like a bout of tonsillitis. Luckily with Hubby Dearest still working from home, he could just stay in bed. But I knew from experience that this would need a doctors appointment, and antibiotics… And we all know how hard it is to get an appointment at the GP in the UK… My boss was lovely and said I should just call them and get whatever appointment I could. Thankfully I managed to get an afterschool one which meant I didn't have to miss anything at work. And work was busy too, with on the job training happening and the usual craziness of a school day. We got to the docs, got the meds – it was definitely tonsillitis – and fended a call from Lil Princess who, somehow had lost her lunchbox on the way home. After driving along her usual route home, and not spotting the luminous pink bag anywhere, I was resigned to picking up a cheap one from the supermarket. Except the first place didn't have any lunch boxes. Then I thought I'd just go to my regular supermarket as they have a pharmacy, so I could kill two birds with one stone. Lil Man just wanted to sit in the car and wait for me. Except the pharmacy had a half an hour wait. Great! I took my prescription and rushed off to get a lunchbox, which thankfully I found. Then it was off to pick the young lady up, and finally end up at the pharmacy I usually go to. Lil an was still suffering with high temperatures, so we dosed him up with both antibiotic and paracetamol, and he slept with me that night. I was tired…
If we were sipping chai together I'd hoped for a decent night's sleep. Who was I kidding? My ill lad was restless from 3am to 5.30am. He was tossing and turning, and moaning in his sleep, so I woke up to check his temperature, which appeared to be okay. It was so humid and muggy that the windows were open, and then at 4am the huge ravens that live in the trees outside our house decided to caw really loudly, for half an hour! I gave up trying to sleep then, and found myself, at 4.30am, making the sandwiches for the family. After a little reading I finally fell asleep at 5.30am, and nearly missed my alarm to get up for school! Don't ask me about the dream I had about school.. it was too weird! Lil Man was at home again, so Lil Princess and I traipsed off to school. I started with a yawn that didn't really stop reappearing all day! The afternoon saw me at a course, so I got to get home a little early, but you know what they say… no rest for the wicked! I had to go, pick up Lil Man, take him to my in-laws for a while, as I took Lil Princess to her new school for a parents meeting. We finally finished up amd I got the kids settled at their grandparents, as they were staying the night, then I called mum, as she was off to Finland the next day. I was officially shattered!
If we were sipping chai together I'd tell you that I had planned for an early bedtime and a good night, but I'd have to admit that I ended up restless again, and I had to be up and out even earlier on that Wednesday, as I was in London for a course all day. The course itself was great. It is something that is going to help with my subject responsibility next year, but by the end of the day, I couldn't wait to get home. The trains weren't too bad, and I managed to read without falling asleep! Finally back in my home town, I picked up the kids and headed home. Honestly, I was exhaustipated by now – you know the feeling – too tired to give a sh*t! I literally fell asleep before 9pm.
If we were sipping chai together I'd say that in comparison, Thursday was pretty smooth sailing – except we were down a member of staff who was ill. And I stayed back late too, to catch up on work that needed doing, Lil Man had been back to school since Wednesday and was feeling much better thought, thankfully.
If we were sipping chai together I'd tell you Friday arrived, and I knew it would be hectic, but OMG! We had our usual morning kerfuffle, but it was slightly easier as Lil Princess was up earlier, as she was excited. It was her Transition day. That is the day all Year 6 pupils go to visit their secondary schools for a day to get to know other children, the school and the staff. I got in to school and was still short staffed, so we managed the best we could, then at lunchtime I had my first ever meeting with a sales rep for reading books for school. My, didn't I feel important! That was followed by a lot of rushing around and getting ready for the afternoon which was our first Transition day for my Nursery class to their new reception classes, and for the new nursery children to come visit. I was excited, but so nervous. Not of the children, as this day was just about our own nursery children coming to visit, so I know them. But this was the first transition I have done as a teacher of my OWN class! It was only an hour, but still, the hot weather did not help my nervous sweats! Though I can tell you it went really well! Aside from one child off sick, and one on holiday, they were all there, and seemed to be very happy. The day ended woth Lil Princess coming to meet me as we had to pick her new glasses up. Then the next lot of craziness happened. Basically in the space of four hours, I picked up Hubby Dearest, dropped him to his parents, picked up Lil Man, dropped him to cricket, rushed around Asda to get the grocery, came home and unpacked it, whilst Lil Princess had a play with her friends, then cleaned the house from top to bottom, grabbed the girl again, picked up Lil Man, picked up Hubby Dearest, drove into town to get a takeaway, came home, ate quickly then did a pile of ironing! And I wonder why I'm tired….
If we were sipping chai together I'd tell you that Saturday was no calmer either. Lil Princess had swimming in the morning and I spent the rest of the morning inflating and filling her paddling pool up as she had been moaning about it for weeks. She has a new inflateable popsicle to use in it too… don't ask! I was prepared for hours of waiting as it inflated and then filled, but I found a new hack… using my hairdryer, on a cold setting and a cut off bit of water bottle… it was inflated in 10 mminutes!
If we were sipping chai together I'd continue to say that during late afternoon we went to the cinema as Lil Man wanted, for part of his belated birthday treat, to watch Spiderman with his mate and dad, whilst Lil Princess and I watched Toy Story 4. I absolutely loved the film. Toy Story has alwasy been special to me as when it came out, I was at university and Woody and Buzz became synonymous with my BBF and me! I was Woody, she was Buzz. I won't spoil the story, but I was in need of tissues by the end, and the audience was actually clapping at the end of the film. The boys, however, had a different experience, with several groups of heckling teens in the audience, disturbing their enjoyment. I gather that the film itself was okay, but I keep hearing about the idiots instead! Back home we orderd pizza and had an all round chilled evening!
If we were sipping chai together I'd say that Sunday was meant to be another rush, as Lil Man was meant to be playing cricket. But it turned out that he was a reserve instead, which meant we didn't need to be there at the crack of dawn! I had a lie in for the first time in a month! And the match ended up being cancelled for some reason, so I was in my PJs the whole morning, and managed to read another book too. The afternoon was finally time to finish Lil Man's birthday celebrations, when we managed to cut his cake, that he was adamant not to have at the restaurant last week!
I think that is enough of a crazy week… don't you?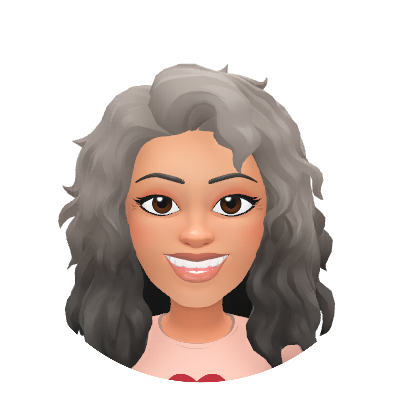 If we were sipping that chai together, and possibly reaching for cake or cookies I'd tell you that I am not holding out any hope for a less crazy week. We have sports day, and more transition days too, along with staff in and out, so will be chasing our tails pretty much all of the time at school. Home might just be a little bit easier… but I'm not tempting fate!
If we were sipping that chai together, and possibly reaching for cake or cookies I'd whisper to you that I really wish that there isn't any cricket this weekend either… a break would be lovely!
If we were sipping that chai together, and possibly reaching for cake or cookies I'd say that it will be my Finndian nephew #2's birdthday as well as the first anniversary of Pop's emergency surgery… always thankful that he was okay! ❤