Good morning, everyone! How are you, this fine Monday morning? Oh, and Happy 4th of July to the American Peeps of mine!
Right, so I have my cup of chai. You got yours?
If we were having chai, I'd tell you that time is whizzing by. we have 3 weeks and two days left with the children, and I don't know what to do to stop the time going so fast. Data submission happened, and the world didn't implode on me, so that is a great thing! The children have been amazing, and I am astounded at their progress every day! We have been learning about minibeasts and they did a dramatised retelling of the story The Bad Tempered Ladybird by Eric Carle, and oh my goodness, they were just amazing! I sat there like a proud mum of 029 additional kids! Talking of being mum, we have new babies in the classroom, as our caterpillars have begun coming through their metamorphosis, and when I left the classroom on Friday, we had 6 butterflies out of 16 cocoons! The children have been fascinated by everything this topic has to offer, and they amaze me daily with the facts they remember!
If we were having chai, I'd say that I was extremely annoyed the other day as I drove Lil Man to his cricket training. We have to navigate lots of country lanes, and as I do that daily, now, I am somewhat of an expert. However, that day, we reached an impassé with another driver, and as we tried to negotiate who went forwards and who went backwards, a guy came out to help signal us through. This one driver opposite me just had to back up like a couple of feet, but he refused, leaving this teeny gap. The other man tried to wave me through, but the car ended up scraping something. I heard that horrible crunch and stopped. The other guy, with a huff, reluctantly moved back a little and I got through. But it doesn't change the fact that because he was so stubborn, and didn't move initially, I will now have to pay out to get my bodywork repaired!
If we were having chai, I'd mention that it was Lil Man's 17th birthday and he was lucky enough that his dad went out of his way to create a proper cricket net in the garden. He is now also old enough to drive, which scares the living daylights out of me! It was Mum's birthday, too, and I only wish we were closer together so that we could celebrate with her regularly, too!
If we were having chai, I would have to admit that memory is still no better… and remember me telling you of that fall I had? Well, my hand and joints in that hand still ache quite a lot. I think I shall need another appointment to get it checked over, again.
If we were having chai, I'd whisper that I cried, this week. not in sadness, but at that talk I mentioned last week. I had a meeting with the parents of my current Reception year parents, to talk them through the changes that we were going to be making, to ease their children into the big changes of starting in Year one in September. I detailed everything that needed saying, fielded the questions, and then ended up emotional as I tried to tell them all how proud of all these children I was. Regardless of whether they met targets or not, each and every one has progressed so far from the day they started at the beginning of this academic year. It is tough every year, to say goodbye to my class, even though I know I will see them in September. But they will be that little bit more grown up… and no longer my babies! Talking of my babies, those of you who have been following me for long enough will remember when I started teaching my own class. And it was at the end of the academic year, so those children were my first class for a mere 7 weeks. Well, those same children graduate from Primary school at the end of this year and start their next step in Secondary School, and that is so hard to believe. Where does the time go? Some of them tower above me, and they are only eleven! Still, emotional is what I am, and tears will flow over the next few weeks, I know. I just never expected to start in front of parents with a month to go until the end of term!
If we were having chai, I'd also tell you that we went to the cinema on Sunday evening. Now, I haven't been for over two years, due to the pandemic, so it was a big thing! Thing is, as a family there is no way that we can match choices for films, so Lil Man and Hubby Dearest went to see the latest Jurassic Park, and Lil Princess and I had a shorter film, so we did a little shopping, then went to watch the new Minions film. Perfect for me, too, since I am a big kid! Though I can't wait for her to be at the age when she'll watch things like Maverick with me!
If we were having chai, I would end, as always, with Sonu Singh. This week he was my watching partner as I begin the Netflix sensation, Stranger Things. I haven't watched it before, but after hearing so much about it, I started series one, and Sonu watched a few episodes with me, too!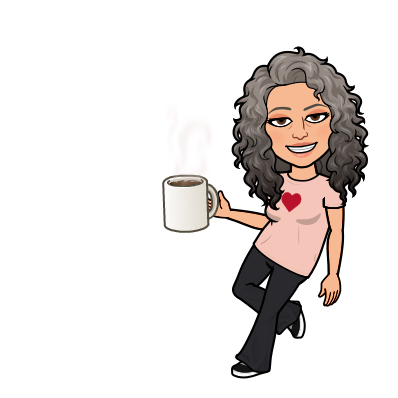 This week,
And while you're here, did you sign up for my mailing list? I am in the middle of writing an exclusive Chickpea Curry Lit story for my subscribers, and there will be news, tips and even recipes! You know you want to join… go on! Click the pic below to sign up!