Happy Monday to you all! I hope you've had a great week!
If we were sipping chai together I'd tell you that the exhaustion from an extremely full week definitely hit me on Friday! I went to bed at 10pm and didn't get up until 9am the next morning, and that is unheard of for me!
If we were sipping chai together I'd let you know that school has been fantastic, but really busy. The new girl is settling better, and is happier since we reduced her hours. She is only doing half days, and I think she will feel happier staying longer, once she is settled. We are learning about Traditional Tales at the moment and the kids love to hear all the old classics! I'm in the midst of sorting out a display for the term, showcasing the work the children will be doing over the term. I do love a good display!
If we were sipping chai together I'd say that the evenings were busy too. I have been battling with a head cold, and would finish most days with the start of a headache, but I think I defeated it. What with staff meetings, and the kids' tutoring, Lil Princess's Parents Evening (which went really well) and Lil Man's cricket nets, I feel like I hardy sat down! Oh, but I did discover why the kids come home with shoes and clothes that look like they jumped up and down in muddy puddles on the way home… Check out my shoes after Parents Evening! The pathway is dark, and so squelchy, with leaves, puddles and mud!
If we were sipping chai together I'd mention that Sonu Singh and I have been doing a lot of bonding recently. He loves to hop onto the sofa with me in the early hours of the morning, and snuggle up, while I have my first cup of tea of the day. I do move my kitty cuddles!
If we were sipping chai together I'd have to tell you that I have also become Blog Tour Official! I have approached bloggers who have been willing to feature my book and I over the week, preceeding the launch, and a few days after, and I have a Blog Tour! I managed to write all the posts and content, and am just waiting to get confirmation that everyone has received everything.
If we were sipping chai together I'd have to mention the ongoing Sky TV saga… Since before Christmas, we have been having issues with our set top box dropping the internet connection. This means that the secondary box won't work. It's nothing to do with our internet provider or router, as all other devices around the house work perfectly well, and the WiFi doesn't get affected. Anyway, once we hit the holidays, it became an issue, as the children, or I, would be watching a movie or programme, and the screen would blank out and then say no connection. I called the company up, and after over an hour, the guy could not work out what the issue was, so arrnged for an engineer, THREE WEEKS LATER! It couldn't be helped. But I tell you what, I now know the WiFi passcode off by heart, and it is a true mish mash of letters and numbers! Well, anyway, the engineer came last weekend, and changed the box, thinking it was a hardware issue. Then after an hour, the same thing happenned. Hubby Dearest was not amused, and he does have the gift of the gab, so he managed to get them to arrange another engineer visit, for this Saturday just gone (a weekend visit is normally chargeable) for free. The guy came yesterday and basically moved an X-Box away and said that was the problem. Great. Then guess what happened an hour later? Yup, it dropped connection again! Cue another call to Sky TV and now, as I type this, we are waiting for another engineer to come! Seriously, I know. Third World Problems, but seriously. We pay a lot of money for the service, and the frustration at having to constantly reconnect to watch a full movie is HUGE! Here's hoping that I can update this with a note to say it is ALL FIXED, before the end of the day! UPDATE – The engineer arrived at 12.30pm, and ended up there for over an hour. He was flabberghasted that no one had climbed up and checked the dish and wiring, whilst on their visits. Nevertheless, he rewired the dish, and created an outdoor extension so the router could be hard wired to the box, and now it's all working! Phew, and thank you, that man!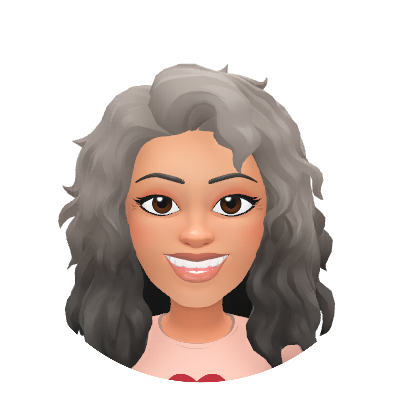 If we were sipping that chai together, and possibly reaching for cake or cookies I'd say that it will be another fun filled week, what with staff in and out like the hokey cokey in my classroom, a specialist teacher coming to see my SEN pupil, doing the planning session on my own as my partner teacher is out, and celebrating the Chinese New Year!
If we were sipping that chai together, and possibly reaching for cake or cookies I'd tell you that I really should start planning and writing book two…
Right, that's me done Peeps! Let me how your week has been!