Well hello, there Peeps! Time to sit down and kick back with a drink and little sweet treat for the last time in January! (Can you believe it?)
If we were sipping chai together  I'd ask you if you managed to see the Full Blood Wolf Moon on Monday? I still don't know why it was a wolf moon, though I did try to catch it. But who's gonna stay up until 2am and wait until 5.30am on a work night? Not this teacher… Still managed to get a lovely shot of the moon at 7.30am the next morning, as it was still bright… followed by an amazing sunrise shot the day after. Makes me wish I really had a better camera, but my phone doesn't do too bad, does it? Thank you Huawei P20 Pro!

If we were sipping chai together I'd let you know that the week went relatively smoothly, as far as it can in the life of a teacher/wife/mother/daughter… You've read about my average weeks. You know the score. Still, things are never just simple. On Thursday I awoke to find out that my manager was off sick. She is never ill so that always worries me. But I have learned that if your body is telling you to rest, you have to, and I was glad she listened to hers. Knowing a supply would be in to cover our Reception class (my manager and I share this class, but on Thursday, I teach in Nursery so couldn't cover), I arrived a little earlier to help set the class up and prep the supply teacher. On arrival at school, it became apparent that she wasn't the only one off sick or out for the day. The Head was at a meeting, the deputy head was sick (another one who is NEVER ill!), and of course one of our class Teaching Assistants was sick too, along with others. The bugs had hit the adults hard! So, it was a slightly fraught day, with other events that helped to keep us all on our toes… But we survived!
If we were sipping chai together I'd then go on to say that crazy evening of mine which I mentioned last week was to happen on the same day! So, armed with one child, we rushed home, and she got herself preened for her party, then I deposited her at Bluewater for her party. I rushed back (as much as you can rush in rush hour traffic) to my in-law's house to pick up Lil Man who had his cricket training, and dropped him off. Then joined the traffic again so I could pick Lil Princess up. I should have taken the time I had free to browse the shops while I waited, but there were only 20 minutes so I leisurely walked through a small section of Waterstone's book shop, without buying (so hard!) and headed over to pick her up. It was fascinating to see the group of 10-11-year-olds all sat with phones, or running off to different parts of the restaurant to take selfies… what has this world come to? Last year they were just excited to go to a trampoline park for a party… Then we jumped in the car, and raced back to pick up Lil Man from his training! Hubby Dearest was stuck as he travels back from work during these times so would have found it hard to actually assist with any of the taxi services… I needed a drink that night, but settled for an early night!
If we were sipping chai together I'd mention that I haven't heard anything back feedback wise from my friend yet, other than he thinks my villainous character is rather naughty! I finished his book and emailed off my feedback. I do find it hard to read and be critical of a person's work, but after having feedback from trusted friends already on my own manuscript, I can see how important it is to get that honest feedback. I hope he was happy with what I had to say… Now I just wait with bated breath for his opinion of mine…
If we were sipping chai together I'd let you know that though I may not have been as creative this past week, Lil Princess has been really busy! She is loving her watercolour paints and aside from her daily Mickey Mouse drawing, she is stretching herself with painting… check out these fantastic pieces!

If we were sipping chai together I'd tell you she also decided that my face would be a great canvas for her creativity! Three years ago I allowed her to be let loose on my makeup drawer and face. And now, thanks to watching umpteen more makeup videos on YouTube, she felt the need to try again… here is the result. The first pic is three years ago, the second from this weekend. What do you think?
If we were sipping chai together I'd tell you that I didn't opt for a cheeky Costa this week, as I didn't have the chance, but an impromptu trip to the local swimming baths meant I enjoyed the delights of a wishy-washy cuppa and bickie, alongside my Kindle, as we watched them swim! Why swim in this awful cold? I can hear you ask. Well… On Saturday we awoke to no proper internet. It was a tragedy – for the kids anyway. No internet meant the on-demand function wasn't working on the Sky box or Netflix. It meant that the Xbox couldn't connect so Fortnite couldn't be accessed. It meant the PC was unable to allow a weekly fix of Roblox or YouTube… See? Tragedy! What would we do? I suggested reading, painting, playing outside but none of those suggestions were agreeable, then suddenly swimming came into the equation. At least we ended up with happy kids. And the internet? Well, it came back on once we were back. It seems Vodafone were having issues, and we get some sort of recompense for this disaster that struck our household! In fact Hubby is on the phone as I type, hammering out a deal with them… He does love this sort of thing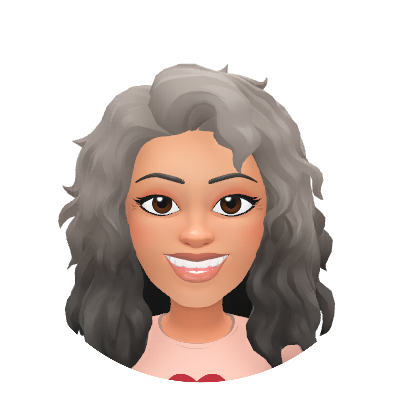 If we were sipping that chai together, and possibly reaching for cake or cookies I'd tell you I still need to sort out this eating problem of mine! Where is the stop switch on my mouth – eating function?
If we were sipping that chai together, and possibly reaching for cake or cookies I'd mention that I may start up with some of the creative writing challenges soon too. I am feeling rusty…
If we were sipping that chai together, and possibly reaching for cake or cookies I'd say that I hope to really get stuck in with the 'KonMarie' tidying too over the next week. I'm trying little sections at a time, but it is a big job on the whole!
Let me know how your week has been Peeps!
Right, so, see you in February then!