"Every student can learn, just not on the same day, or in the same way."

George Evans
Thanks, Spidey, for this thought provoking quote, today.
I have completed my first week with my students, and though they are only in for half days, I finished the week mentally, physically, and emotionally drained.
I have been blessed with a lovely class of children. I can see myself falling in love with them all, as I do, every year.
But, for the second year, in a row, the Special Educational Needs, or SEN, is on the rise.
There appears to be a lot more early diagnosises for children on the Autistic Spectrum.
Within our cohort of less than sixty children there are seven, possibly eight, children either already diagnosed, or on the path to being diagnosed with ASD.
That, in itself, isn't a problem. The Government and DfE promote inclusion, and ensuring learning for all, within mainstream schools, but, when the needs are severe, even us mere mainstream schools struggle.
Some of the children we have will be able to benefit from small group work, and simple interventions. Some are high functioning, so with a little guidance, will be able to access the learning we are providing.
However, there are that handful of four or five who require one to one help, and even with that support, will never access the curriulum we teach, at the same stages as their counterparts.
As teachers, we really want to incude all children in our learning, but what if there are children who really can't cope? What if we can't provide the envirmnment that they need to thrive, at their own pace?
It's tough as a parent, for someone to tell you that your child may have difficulties learning, and that maybe, mainstream school isn't for them…
But, equally, in the right environment, that child can reach the same destination as the others, maybe a little later, but they could.
I often say to parents who are wavering on accepting that their child may be a little different from the others, that sometimes brains are wired a little differently, meaning they need an alternative way to learn.
My SEN SatNav analogy is that most of us are able to program our learning SatNavs, and get the majority of our class from A to B, via that motorway route. Some children need to use an A road instead. We can still travel with them, even though there might be a little delay in getting to that destination. Then, some children have diversions from the Motorway and the A roads, and they can only take the B roads. They will take longer to arrive at their destination. The road is narrower, so, taking smaller steps to reach the end goalpost, means that it will take longer.
As a teacher in a mainstream school, I can travel that Motorway journey with the class. I can even accompany some of them that need it, on the A roads, but sometimes, the B road needs a different driver, as in a special provision. Somewhere tailored to suit the learning needs of that particular child.
It's not inclusion, I grant you, but there are children who will not benefit from being pitted against the rest of the class, in an environment that could prove toxic for them, if the right support isn't in place.
Inclusion is great. But unfortunately, it isn't for everyone, as much as I'd like it to be.
There, we have the problem. Instead of having places available in special provisions, the powers that be are shutting, or have closed down many of these schools that could cater for the children that need the B road journey. Sure, there's funding available for the possibility of one to one support, but you have to jump through so many hoops to get it, and even then, you can't guarantee that you will just find a suitable candidate to support that child. And then there is the fact that many school don't have the space to create separate areas for children who may need more sensory stimulation, or less, than the others…
So we, as mainstreams schools, are caught between a rock and a hard place. We want what's best for all our children, and there are times, we simply can't provide it all, or we can attempt it, but to the detriment of the rest of the class…
Can't win…
Still, I love my class, and will endeavour to get them to the destination, one way or another…
So, what about you? What do you think about inclusion, or special provisions?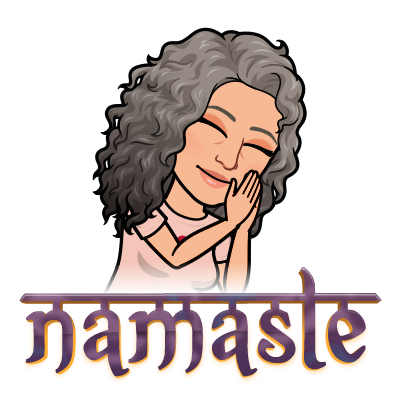 Wishing you a wonderfully peaceful Sunday, Peeps!