Hello, all! ISo, I survived week one of school, just!
Did you grab your drink? I hope mine won't go cold, as I regale you with the tales of the week gone by…
If we were having chai I'd tell you that the house woes decided to follow us into this week, too! We had a boiler and Water tank service booked, as it needed doing. That was completed, but in doing so, we found out about more incompetence surrounding the previous owner! The service engineer recognised the property. He'd been there before, not to service, but to attend an insurance call out. He knew this, because there were still markings he'd left, with recommendations, around the boiler! One included the replacing of a part costing a mere £10 that would avoid the risk of toxic gasses entering the environment. This hadn't been done, yet that huge boiler was in a cupboard in the room that was the previous owner's child's room! And he just left it! He also insisted that he had had the boiler serviced, the year before, but was unable to provide the certificate. The engineer confirmed that this boiler had not seen a service for several years… Still, it's all rectified now, along with the radiators all being checked, and the new remot Hive system all being set up, too. That, however, wasnt the end of the house giving, and giving, and giving… On Wednesday night, the elextricity went off in one area. This switch has tripped before, and even though I did report it to the insuranc,e it seemed to reset itself. Well, on Wednesday, it wasn't resetting. So I arranged another emergency call out, as we had no lights, and no ppwer in the kitchen. Long story short, we got an engineer the next evening, and he was gobsmacked at the way the place had been wired. To start with, you couldn't open the fuse box without removing the door to the fuse box cupboard! Once open, there was so much cross wiring, and overloading, he just mumbled and tutted for two hours, as well as hummed and laughed at his own comments! So, two main faults were found, that he, I think, has rectified, with no need for any follow up. Let's hope the week to come brings no more house shaped emergencies!
If we were having chai I'd take a deep breath, and say school… We had the children in for the first time. They were only in for half days, but I can tell you now, that the exhaustion I felt by Friday was unreal! Honestly, I have a lovely bunch of characters in my class. Many who are truly ready for school, but a lot who have reallt felt the effects of the constant lockdowns, with nerves, and delayed development in certain areas. I also have a lot of Special Educational Needs, so, we had our hands full, dealing with settling the whole class, as well as being hands on with the children who needed the additional support. We had things thrown around, tantrums, a few behaviours that I will need to squash early on, pooey nappies timess two, a child peeing int he playground, one eating Playdough, as well as a runaway! So the doorhandle is being moved higher to prevent the runaways! The rest? We will see what happens. But, honestly, they are lovely. They are already sitting beautifully for circle and cafrpet time, most are tidying up a dream, there is amazing imagination, and many are fantastic with numbers already, too! It will be a challenge, this year, but I feel I have already set up the foundations of good relationships with parents, so fingers crossed, this year will be a good year! Fingersw crossed for no more lockdowns!
If we were having chai I'd tell you that my own two children were back for their first week, too. Lil Princess has a spring in her step, again, despite having to get up a little earlier, and Lil Man, who is not so little, has been fantastic, too, even sitting up, studying in the evenings, which I didn't think he would do. There is some conscientiousness there, I believe! And seeing him in his suit, every moring, oh, my heart swells!
If we were having chai I'd mention that I was bracing myself for the late evenings due to cricket training, but in the end I didn't have to worry, as the club is closed for work to be done of the grounds! He did have one match, though, on Saturday, which Hubby Dearest took him too, and he played really well, again! Three wickets for twelve runs off eight overs! Boom, Lil Man!
If we were having chai I'd say that I think the weight loss thing might kick back in, now, as gthe routine of schoolis set again. I can't sit at home grazing all day, and I am hitting my step targets every day. Again, fingers crossed!
If we were having chai I'd sigh with relief and tell you that Sunday, I was able to have a full day of rest, after making sure all my tasks were completed on Saturday. Grocery shopping, done, houe cleaned, laundry up to date… Perfect! Just us at home, and me with my books!
If we were having chai I'd leave you, again with an image of that furry baby of mine, Sonu Singh!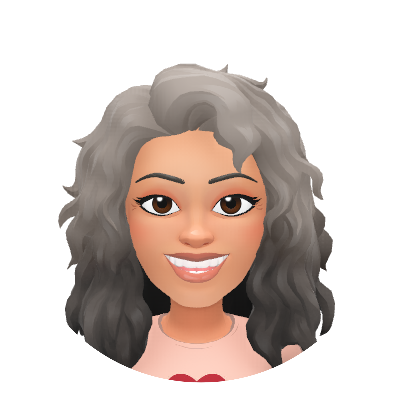 This week, at school, we will be having the children in for lunch as well, so I will get a weeks work to f school dinners, as well as seeing how the children cope at lunchtime! I'm pretty sure I will be knackered, but I am hoping that cricket practice, and games are now well and truly done for the season!
And while you're here, did you sign up for my mailing list? I am in the middle of writing an exclusive Chickpea Curry Lit story for my subscribers, and there will be news, tips and even recipes! You know you want to join… go on! Click the pic below to sign up!