"When you get tired, learn to rest, not quit."

Banksy
Think I needed this reminder, this weekend, Spidey, thank you!
I have fast learned this over the last few years, you know, putting my physical health ahead of everything else.
I just recently read a post I had written several years ago, about how, as a teacher, I, along with many of my colleagues, find it hard to admit being unwell, slogging away, for fear of getting behind, evenif we desperately need a day in bed, to recover from an ailment.
But now, I am of the firm belief that self care comes first.
Now, I'm not talking about taking random days off to get my nails done, but knowing when I really need to stop, recharge my batteries, before continuing on the constant treadmill that is life.
School isn't going to stop. And I can run myself ragged, being there every day, in sickness and in health (yup, it's like being married to my job!) but, if something was to happen to me, school won't suddenly cease to operate. they will just carry on with a repllacement Ritu in town, because they have to. (Well, it won't be a new Ritu, as such, there's only one of me, but you know what I mean!)
So, if I am to give the best to my job, as well as to my family, my writing, and my own interests, I have to know when to stop, or slow down, and rest.
THis past eighteen months, the whole pandemic, on top of moving house has meant that I have barely enough enercy for the basic daily life tasks, and school, meaning much less time for me to write. But I realise that I could burn the candles at both ends, and end up with words that are filled with no passion, and myself suffering from burnout.
I am not willing to do that. Whichever words flow from my fingers, need to be words that mean something, so, until I feel on an even keel, they are there, in my mind, and ideas jotted down as they come.
And with work, I have realised that I have to draw a line somewhere, too, and not bring my stresses home with me, if I can help it.
This, on top of feeling a bit unwell this weekend. Those lovely little mites in my class are filled with bugs and germs, and because we have all had less exposure to a lot the last few months, our immune systems aren't as hardy as the were before. I have a really sore throat, and am tired, obviously.
So, I made sure I did my grocery shopping on Friday evening, so Saturday meant a little lie in. The laundry was done, the house cleaned, leaving the evening, and today free for me to rest up, ready for whatever the next week brings.
Here's hoping I manage to listen to my own advice… you know me!
So, what about you? Can you recognise when you need to rest, not give up?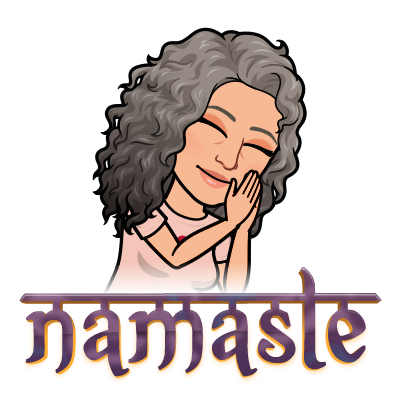 Wishing you a wonderfully peaceful Sunday, Peeps!