"What is more important? How well they do, or how far they've come?"

Ritu Bhathal
Thank you, Spidey, for handing the mic over to me, today, since the above quote is something that is weighing heavily on my mind right now.
It is this time of year that all teachers or at least teachers of some year groups are under a different set of pressure than the usual.
Assessment time.
Data time.
Report time.
I know secondary schools are awaiting the GCSEs and A-Level Exams to finish, they they have to wait for the grades to be announced in August, but in Primary schools it is the time for the Key Stage One and Key Stage Two attainment data to be submitted (our school's was just the other week) and this coming week, I have to, with my colleagues, submit the first data in two years to our Local Authority, for the Early Years Foundation Stage Profile.
We have to report on Attainment, which is whether a child has reached a particular level within many areas, or GLD, a Good Level of Development. Now, after a disrupted couple of years, this cohort included, data may look lower, across the board. This class managed a whole year in school but suffered lockdowns last year in their preschool year, and some didn't even attend a nursery, because parental fear of Covid was, naturally, high. So there are still gaps in some children's experiences meaning we have been trying to patch holes in their development, physically, as well as emotionally, before we could really see the difference in more academic subjects.
When we first inputted the data I felt deflated. We have worked so hard with these children, and I know they have worked tremendously hard, too. I spoke with our data guru, the Deputy Head, about my disappointment.
He pointed the obvious out, with regards to what we started with, compared to where we are now. And compared to the same official data of last year's cohort, where they experienced two lockdowns. We are definitely on an upwards trajectory, however, I hate how this could reflect on the kids and us as a whole, because, as I said, everyone has worked their behinds off to support the children, school staff, and parents alike, as well as those little mites, themselves.
Then he said, (I am ad-libbing here, but it was the jist of the conversation!) "But, what about the progress? That's the most important thing. And remember, just because we are submitting data now, it doesn't mean they stop learning now. They still have over four weeks with you. More progress will be made in that time, too."
And he is right.
The difference between Attainment data and Progress data is that while Attainment looks at whether children have met expected goals, Progress sees where they started and charts the steps they have made over the year, themselves. So a child who is at expected levels may have made the age-related expected steps of progress, (in our tracking system, five steps) but a child who doesn't appear to have met these goals, may have started considerably lower, and still made five, or even six or seven steps of progress bringing them that much closer to the expected goal.
This is why I truly despise Assessment-based judgements, as we aren't looking at an individual child and what their unique progress is. Instead, we have to judge on these sometimes unrealistic scales, which in the Reception year, assume that all children are at the tail end of their fifth year when some of my children aren't even five yet.
Now, I am so proud of all these children who have, as all my pupils do, wormed their way into a permanent place in my heart. Those who have hit their targets deserve a big well done, but those who haven't, have pushed themselves, and the progress data shows how far they have come, and that almost makes me even prouder of their achievements.
So, as. I step off my soap box, what do you think is more important – how well they do or how far they've come?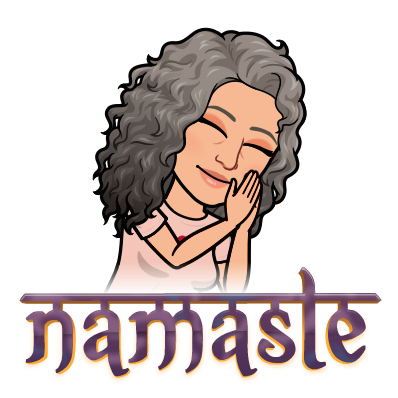 Wishing you a wonderfully peaceful Sunday, Peeps!