"Even the darkest night will end, and the sun will rise." 

Victor Hugo
Thanks, Spidey, for another appropriate quote!
Last week we were all on tenterhooks, at school. One of the other schools in our academy received 'The Call' from Ofsted. Usually, this means that if you are due, too, there is a good chance they could call you, especially if they are in the area, and this other school is literally 10 minutes away from us.
And we are overdue, now…
Monday to Wednesday are the big days… if you haven't heard by Wednesday, consider yourself safe, for that week, at least!
But, there is still a week of school to go, until the break And next week is a Christmas filled week. There is no way that we are on the curriculum timetable, in the same way as usual.
The kids, for one, are high as kites, thinking of advent calendars, filled with chocolate, and high on the idea of a certain big fella in red coming to visit them, with sacks brimming with presents!
And we are in the midst of trying to practice nativity plays and making cards, etc., as well as trying to instill the true meaning of Christmas to them!
However, on Thursday, the heads of schools were sent a little missive from the DofE…
In light of the current situation, and with schools expected to put mitigations into place for the chance of a Covid wave, due to the Omicron variant, and what with Christmas leading everyone a merry tune, Ofsted inspection will be put on hold until the new year.
PHEW!
Now, that doesn't mean we are safe. There is still going to be an inspection, however, at least we can enjoy our festive period without that hanging over our last few days at school, this term!
To say I am relieved is an understatement!
So, is there anything, like the threat of Ofsted, for me, that scares the living daylights out of you?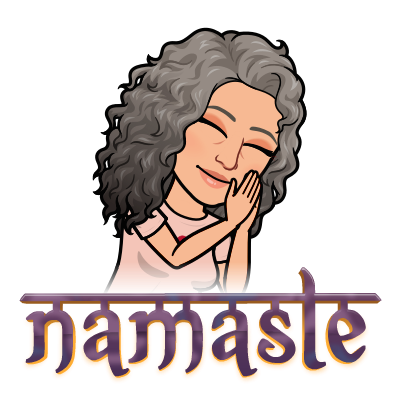 Wishing you a wonderfully peaceful Sunday, Peeps!