"Wisdom can be found in the most unexpected places."

Ritu Bhathal
Thank you, Spidey, for giving me a chance to use my own quote, today!
It is the day after my 47th birthday, and I wonder whether I have gained any more wisdom with the addition of that extra year.
Well, I was on good old Facebook, and there was one of those quizzes where it chucks random statements or facts out, allegedly about you.
Usually, they are just silly, but once in a while they throw you something to think upon.
This was apparently a lesson I have learned from the past year.
And, oh my goodness, what truth!
It takes a while, I think that for this to register in our minds, but it's true that over the last couple of years, I have realised that I am who I am, and I am a good person.
We all have traits that may not be liked by everyone, but when I take everything into account, I am happy with me.
I am happy with who I am.
I am happy with how I live my life.
I am happy with my thoughts and opinions.
I am happy with my preferences.
I am happy with my grey hair.
I am happy even with a little extra weight on myself, right now.
And there will always be people out there with toxic opinions.
But I really don't care!
And that. is the wisdom I gleaned from a Facebook Quiz, yesterday!
So, are you able to accept who you are and live in peace with yourself?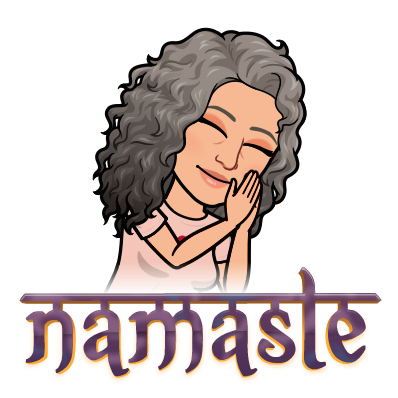 Wishing you a wonderfully peaceful Sunday, Peeps!