Right, back after my first week at school!
It's been hectic, as usual, but good hectic in some ways. Have you got a drink handy?
If we were having chai I would tell you that we enjoyed Monday as it was a bank holiday, but there is always that little dark shadow hanging over you because you know it signals the end of the holidays! In fact, we have done very little strenuous stuff over the break, as you know, what with my fatigue still rearing its ugly head. Still, we chilled that little bit more and got our game faces on, ready for school on Tuesday.
If we were having chai, as I mentioned last week, I'd be moaning about the hecticness of the first week back. Yes, it was only four days, but there was enough other stuff to make it feel like it was several days longer! For a start, we had two staff members out at a course, meaning we had to cover their absence. Plus, I had a new teacher starting too. That is always fun, trying to gently ease someone in, but having to push them in at the deeper end, because of unexpected changes in the routine! I was also in the nursery for a day, which I love, because not only do I get to spend time with the children who may be in my class next year, but I genuinely love that time of a child's education when they are learning what it is to actively learn! In general, all the children were in, which is always great, and we also had the class photo sessions on Friday, too. And, it is always amazing to see how much the children have grown or changed, even in just a two week period!
If we were having chai I'd tell you that there was also cricket training on Wednesday, where Lil Man astounded me in a couple of ways. Firstly, he did that thing, as he always does, where he tries to push it to have as long a session as he can. As I walked up to the nets to call him, I genuinely couldn't recognise which one he was, which made me realise when I did spot him that he is definitely not Little anymore. Broad shoulders are emerging, as well as his height finally coming though. Well, he is going to be seventeen before we know it! Secondly, he managed to break his bat! Now, for those cricket minded folks who know, he is a bowler, A leftie spin bowler, but he can bat, too. Though he often doesn't push the batting because he doesn't think he is good enough. I send him off, telling him to make sure he put himself forward to practice because other coaches had told him he had a good swing. As I walked up, and he finished off, I noticed that he wasn't using his own bat. Sheepishly, he said that his had broken, and he showed it to me. A clean crack a quarter of the way across the bat, and almost the whole length of the bat! This was not a crack that could be easily glued or recovered. Eeks! Bats, especially the ones he uses, are expensive, and this was custom made for him! But, he proudly said that he was asked to bat first this time, and though it was awful that the bat cracked, he had had a good batting session, so that wasn't too negative! And now, we are on the search for a new bat for him, as the others he has at home are the wrong weight for his new stature or too small!
If we were having chai I would tell you that I am not sure if it is stress, or anything to do with Covid, but I appear to be losing small patches of eyebrow hair. I had an appointment with my beautician who did some reshaping and has hidden them, but she recommended some special castor oil for the eyelashes and eyebrows, which I hope will help in the long-run. I'll let you know if it works!
If we were having chai I'd tell you the most exciting thing about last week. It was the fact that Pops and Mum celebrated their 50th wedding anniversary! And we were all going to Birmingham to celebrate with them! I wanted to take them out, but what with Pops still in recovery after his surgery, we stayed in, and Mum wanted to cook for her family. There was lovely food, and lots of reminiscing, too! We saw their wedding photos, and Mum even found their wedding invitations, too! The house was filled with cards and flowers, and the phone rang constantly, along with messages pinging on their phones, showing just how loved they are! We had a portrait commissioned by artist Inkqusitive, of their wedding picture, which they loved! I shall share a couple of the Instagram posts from the occasion for you to see!
If we were having chai I would end, as always, with a story about Sonu Singh. Unfortunately, due to the craziness of the weekend, there is no picture. This past weekend, Sonu Singh had his first night alone in the house. It is harder for us now we are further away from the in-laws, as before, they would pop over and feed him. But now, they are incapacitated, and it is a little too far for them to drive out. So we have invested in an automatic feeder with a camera. So, we left on Saturday, just before lunch and we would be back just over 24 hours later. We left him with plenty of cosy places to snuggle in and lots of water, and obviously, the automatic feeder, which we can speak into, as well. It reassured us that we could see him when it was food time, but our bodyless voices freaked him out a little! Still, he was over the moon when we got back! This is not any long term solution if we were to go anywhere for longer but for one night, he has proved he can be trusted!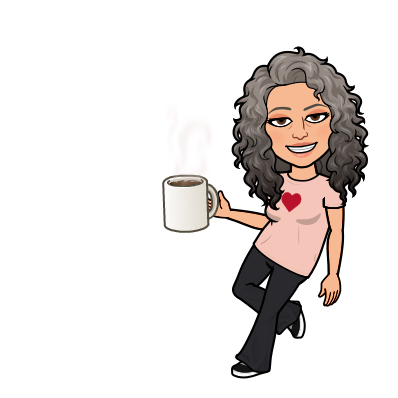 This week I have a couple of full-on days with Parents evenings, then, the rest of the week should be pretty straight-forward! Fingers crossed! (She says, with bated breath!)
And while you're here, did you sign up for my mailing list? I am in the middle of writing an exclusive Chickpea Curry Lit story for my subscribers, and there will be news, tips and even recipes! You know you want to join… go on! Click the pic below to sign up!