Hello Peeps! I can't believe a week of the holidays has already passed!
Still, I am off another week, so I can chill with you as I let you know about last week!
If we were having chai I would tell you that I have had a week filled with appointments, reading and sleep. Which I really needed, and still do, to be honest. Nothing major planned, just bumbling around, and snoozing when I felt the urge. perfect!
If we were having chai, I'd tell you about my appointments. So on Monday, I had a nurse check-up at my new GP surgery. BP etc. was fine, but I have definitely put on weight, but you know what, I seem to have lost the urge to lose weight. I don't feel it the same way I usually do. But other than that, all was fine. On Wednesday I was back there for a Drs follow up appointment because I seem to have a blockage in one ear. A special spray was prescribed, and I was able to leave. You know, I read reviews about this surgery and they weren't great, but so far, I have had nothing but great service from them.
If we were having chai I'd tell you that on Tuesday I had a regular optician's appointment, and thought I'd follow it up with a trip to the nail place with Lil Princess. The nail appointment was a success. She is so happy with her new nails! The opticians gave me the results I was expecting. After a great run of 13 years, my laser surgery is now starting to allow that natural deterioration to happen, and the astigmatism is showing its head, too. So, guess what, I will eventually need varifocals or bifocals! I never had long-distance sight issues; always short-sighted, but now I have the beginnings of distance vision deterioration, and I will definitely need glasses for reading and screen work! but, at this time of my life, I am actually quite looking forward to them! Lil Princess thought it was great fun watching me trying on frames, and helping me decide which would be the best for me. I shall model them in my next post, I guess! But for now, you can check out the nails!
If we were having chai I would tell you that cricket has well and truly started again. It's been an expensive week, as we ordered Lil Man's new kit, and paid for his yearly subs. But he is ecstatic! And the ground he will be training at is lovely. I have introduced myself to some of the other cricket mums who were there too. I think this will be a great place for him! He was meant to be playing a match on Saturday, but it got cancelled because of the waterlogged ground, so he got extra training, instead. Let me share with you the glory of this place!
If we were having chai I'd remind you of that garden chair, the hammock I mentioned a few weeks ago, which we didn't have rope for. Well, it's up, and we also took delivery of my newest favourite place to read. An egg chair! It is so lovely to sit in. We also installed a little birdbath, and had our first barbecue of the year!
If we were having chai I'd share with you, my gorgeous egg chair in more detail. We have been looking for one for a while, now, and this double size is perfect for curling up your legs and just relaxing. I am already seeing the arguments about who gets to sit on it. I have first dibs, obviously! But, if you are looking for a piece of garden furniture or even something to put in a conservatory, I recommend one of these!
If we were having chai I'd have to recommend this book, especially. When Our Worlds Collided by Danielle Jawando. Yes, it's YA fiction, but so good. It is based in the UK, in Manchester and the story revolves around three black youths and how stereotyping and racial profiling affects their lives. I finished it in a day, I was so hooked. She is a great writer, and this is her second novel. Both are brilliant!
If we were having chai I would end, as always, with an image of Sonu Singh, this time chilled out on the table in the conservatory. What a cutie! 😻😻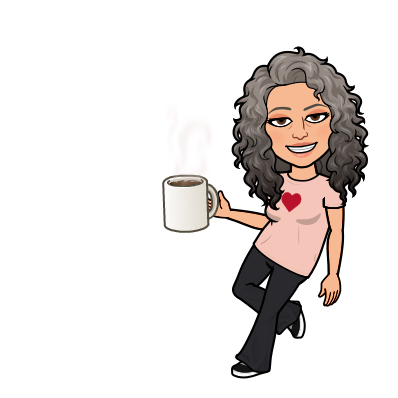 This week I will continue to relax. Oh, and pick up the new glasses, too. Hubby Dearest has an extra day off, and it is the long Easter weekend, so hopefully, we can do something special. The biggest thing I can hope for is good weather! Have a great week, Peeps!
And while you're here, did you sign up for my mailing list? I am in the middle of writing an exclusive Chickpea Curry Lit story for my subscribers, and there will be news, tips and even recipes! You know you want to join… go on! Click the pic below to sign up!