Mobiles.
They are wonderful things, aren't they?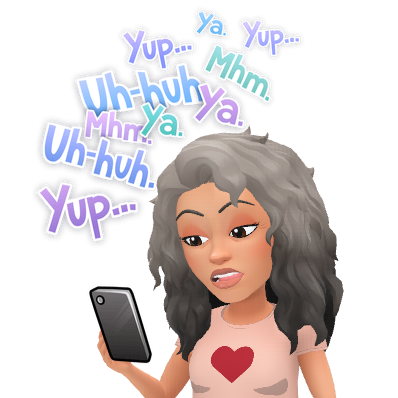 Gone are the days when you lingered by your corded landline phone, waiting for a special call, then spent ages contorting with the cord to find a private space where your conversation could be conducted.
Back in those days, there was no caller ID, no screening calls. You either got it, or you missed it. And there was no 1471 (on British phones) where you could check back to see who called.
If you were one of the modern households, you may have had an answering machine, complete with a tape deck so messages could be recorded.
If you didn't, you never really knew if anyone had tried to contact you, or why, until they either met you, wrote to you, or called you again, and you were home.
And the world didn't end because you missed that call.
Fast forward to now.
If I find that I have left my mobile phone somewhere, I have to calm myself before I begin to hyperventilate!
Seriously.
I mean, what if, while my phone languishes on my dining room table, someone sends me a most excellent meme via my WhatsApp, and I can't respond straight away? (Okay, in my lunch break, I'm teaching otherwise, but you know what I mean!)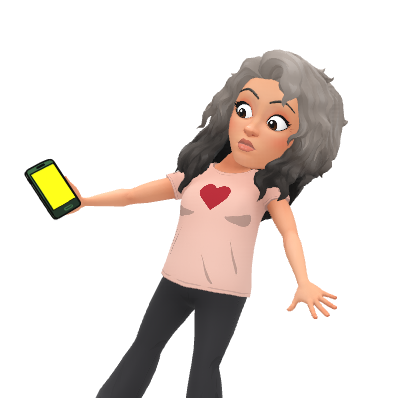 Or what if that text message is left unanswered.
I may need to send a surreptitious message to someone in the same room… about another person in the same room… without them hearing the comment spoken!
Heaven forbid, my lack of phone means I can't capture certain moments for use on Insta at a later time!
My Facebook and Twitter notifications would mount up. Deleting all my junk emails would be really tiresome later that evening.
My poor games would be notifying me how much they missed me!
Oh, and I could actually miss a phone call.
But, would the world stop spinning because I didn't look at my phone?
Would I be unfriended by the masses because I wasn't 'there' virtually to react to how fantastic their lunches looked?
Let's be honest. No.
Nothing major would happen.
Though I end up feeling guilty that I haven't been available for those  who have actively sent communications my way, meme, message or otherwise!
And if there was an emergency, the people who know me and need me have my work contact. My daughter is in school with me. My son's school has the right details. My Hubby Dearest's work is aware of how to get in touch with me too.
The problem lies in us making ourselves far too available nowadays.
And technology has developed in such a way that it's easy to become a little addicted to Social Media, and sometimes become obsessive about the length of time it takes others to respond.
In the past, I know of individuals who have accused me of ignoring them, because they saw my 'Available' light on by my name on certain messaging services.
The thing is, when I look at my phone, regardless of the app, the phone tells the world I am there, ready and willing to be bombarded with messages and images from all directions.
When I'm not.
I may just be flashing a glance to check the time.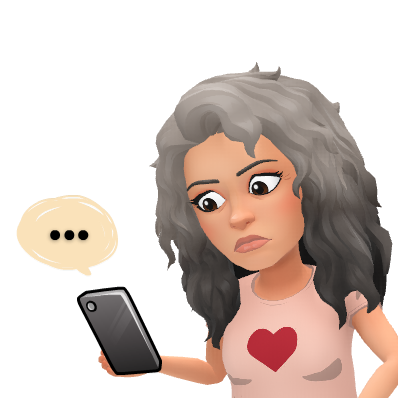 The other thing is the ability to see whether others have seen or read your messages. Then the tedious wait for a response. The agonising thoughts "What if they didn't like the picture/message?" or "Why are they ignoring me?"
This weekend, I went out with the family for a spot of shopping and lunch. While out there the network signal was sparse, meaning after a couple of attempts to check what was happening in my virtual world, I simply put my phone away.
And, you know what? It was great! I wasn't constantly checking for notifications, talking to the family, and having fun.
Sure, it meant that there was a little catching up to do when I got home, but still, it showed that I was still able to function without being 'on call' 24/7!
I've actually muted all my notifications so I am not aware of a series of bings and tings every time someone contacts. I have even reduced the visibility on my phone so only important messages show up, unless I actually visit a particular app, which is when I see the huge amount of notifications waiting for me.
Daunting, it is, to go through, but at least the incessant beeping is gone, so I don't feel I am missing something of vast importance. And, as I mentioned before, if someone needs to contact me, they can just actually phone me
I am in awe of those who have not been swallowed by the Smart Phone craze. Yes, there are actually still individuals out there who refuse to change their phones and use them for, well, phones, rather than mobile computers. My Brother in Law is one. He hates the idea, not wanting to have to field constant messages from various distant family, who get offended when you don't reply straight away. He's not on any social media either!
My parents were the same too, until a few years ago, when the handsets they had just died, and they were given Samsung smartphones as upgrades. But it wasn't long before my mum was using hers like a boss! Shes on FB and Insta too! Pops took a little longer, but now, he LOVES his regular WhatsApp messages, and checking the cricket score on the go!
But they make sure they switch the handsets off, every night, and leave them downstairs, so they aren't disturbed by them.
I can't do that. My mobile is also my alarm, but I don't look at it after a certain time at night. (Okay, that sentence there may have contained a little white lie, but I do try and stop myself, honestly!) Oh, and I would miss the memes too!
Right, that's my Monday musing done, I'm (kinda) logging off now, to get ready for work… (But if you need me, you know I'll be there…)
Have a great day  Peeps, and try to disconnect from your mobile a little! (Do as I say, not as I do! )