Saturday 25th February 2017.
That's a date I won't forget in a hurry.
It was a hard enough day, attending the funeral of my cousin, then I had to drive back home, 3 hours to normality… or so I thought.
Basically, I'm lucky to be here writing this post.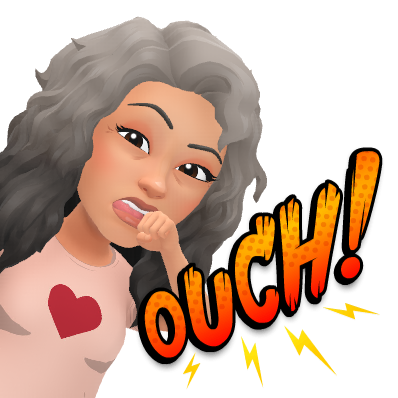 As I sit here, still in Birmingham with my Pops, sore as anything, I can't help but flash back to what happened yesterday.
I had an accident. A pretty big accident, on the Motorway, the M6,  not long after I left here.
In a nutshell, I lost control of my car, possibly a burst tyre, or a sudden gust of wind (remnants of Storm Doris), and went careering into the central reservation. I tried to turn the steering wheel to get back on the road, but it started to spin around.
Hitting the barrier on all sides, it spun round into the middle of the busy motorway. Somehow I didn't hit any other vehicles, and no one went into me.
I sat there in shock. A
few cars went past, and some stopped to help. A young Eastern European man asked if I was ok, and went to call an ambulance. Another couple of Asian men came to my door and encouraged me to get out if I was able.
Two other cars stopped. A young British couple and an older British couple.
I was given hugs, and reassurance and the younger lady brought me a drink from their car.
Standing there at the side of the road, adrenalin coursing through my veins, I couldn't quite believe what was happening.
The next thing I know, the police had arrived, to cordon off the road so they could clear debris, and an ambulance arrived.
In the space of 5 minutes, there were five squad cars, an ambulance, Paramedic car, the Doctors on Call car, a Fire Engine, and even an Air Ambulance on the scene! They tried to get the helicopter to not land, as it wasn't needed, but the message arrived late, so it touched down, then went straight back up in the air again!
And I had, single-handedly, shut down both sides of the M6. Debris strewn across both sides of the M6…
My poor car… It took a hell of a beating, and I fear I will be saying goodbye to my precious Bebe. The bumper came off, it crumpled, the sides and boot were all hit severely, all the tyres burst, but it looks like Bebe took the brunt of the force, leaving me still standing.
I was checked over, and the paramedics were worried about my spine as I had tenderness around the spinal area of my neck. Next thing I know I was in a neck brace and strapped to a board so I couldn't move. Precautionary, of course.
I had called Hubby Dearest who was at home with the kids, and contacted Pops, who hared over to me, as fast as he could, considering I had caused a huge traffic jam.
My basic luggage (and Lil Princess's lunchbox, strangely enough!) was rescued, at my request, and I had my handbag, but the rest of my stuff is still sitting in Bebe, in a garage somewhere…
As I was being strapped down, the Policeman turned the radio up and said "Here, listen, you've made the news!", as the details of my accident and the hold up were announced on the traffic alerts.
Pops arrived as I was being prepared to be driven to the hospital. He was so worried and nearly ran across the road, after parking the wrong place! The Paramedic joked "Is your dad in a blue car? He nearly got himself in a pickle there! Your BP seems fine, but his may now be sky high! Tell him we don't do 2 for 1 on the ambulance!"
The Policeman said Pops needed to turn around and come back. He was hoping to get some stuff from the car. By the time he arrived back, the car had been towed, and the ambulance had also gone!
I was taken to Accident and Emergency, where the staff were so great. X-rayed quickly, by which time Pops arrived. The result came in, no bone injury, thankfully, and the doctor checked me out. I was ok, nothing broken, but I was to expect soreness, and tenderness, and shock.
I was then released and sent home, so Pops and I left.
I spoke to Hubby Dearest and the kids, who were all very worried. Lil Man was concerned about the stuff left in the car, especially the chewing gum! As I explained that we probably wouldn't see the car again, he said, "Rest In Peace Bebe!" Hubby Dearest was distraught being so far away, and unable to be there for me, but someone had to be there with the kids, and I had my Pops, after all.
Speaking to a cousin of mine after, she recalled when something similar happened to her, but her mum was in the car with her. She prayed that the car get hit on her side, not her mum's and as they spun across the road, and went up the embankment, she continued to pray. The car came to a stop as if it had been parked up ready to go again, and she realised that miracles do happen. No injuries… and a good thing too, as she was getting married the following week!
She said to me, " I realised then that angels were with me, protecting us. Ritu, you had your angel by your side too."
And she couldn't have said a truer word.
Someone was looking down on me, protecting me from something that could have been so much worse… Maybe it was my cousin…
And now… I am sat here waiting until 10 am when I can call the insurance and the garage up. Hopefully, I will be able to go home today. Hubby Dearest will get me.
But, you know what Peeps? I am so grateful to be here, able to write this post. And I will never take being alive, and able to do so much, for granted again.
Thank God  I was in that car alone. The children weren't in the car with me.
Thank God no one else was involved.
Thank God for the wonderful, compassionate souls who stopped to make sure this idiotic Indian woman was ok and reassured her.
And thank God for The Paramedics, the Doctors, the Police, the Air Ambulance, the Fire Service. They were so amazing, working so fast and efficiently, to help me and make the road safe again for the rest of the drivers.
So here's to a less eventful Sunday… ❤