Hello there Peeps!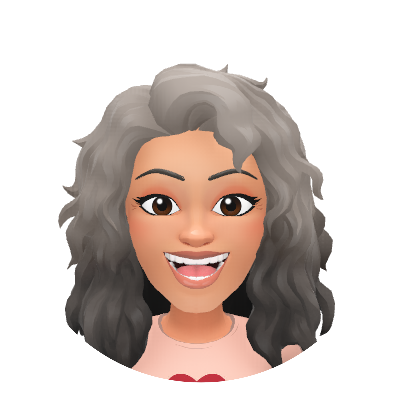 Today I am host to a wonderful blogger who I count as a friend too, especially after having endured the London Underground with her after the Bloggers Bash this year!
The purpose of this post is actually that I am supporting her on a Blog Tour for her first book release! Yay!
I asked Marjorie what inspired her writing, and to answer, Marje (that's what us friends call her!) has penned a poem!
Ritu at But I Smile Anyway,
Asked me 'What inspires you?'
I scratched my head and replied…..
'Everything!"
'Everything?' She repeated.
'Yes.'
'What's everything?' She asked.
So I said,
'The sun, the moon and the stars,
Sunsets, Crystals, Cats, Shadows,
Art, Puzzles, Mysteries,
Books, Music, Film, Sculptures,
People, Photography and chit chat.'
'What kind of chit chat,' she enquired?
'The kind that keeps me listening!"
'Are your ears big?' she said.
I laughed, grinned and nodded.
She stared at me wide eyed,
So I confessed, 'My ears eavesdrop.'
'Blame your lugs,' she replied.
'Yes, my lugs are criminals,' I agreed.
'Where do your rapscallion ears eavesdrop?'
'On the bus, on the train, anywhere.'
'Even at the bloggers bash?' she cried, in shock.
'No! Never there! Bloggers code,' I replied. 
Ha ha, she giggled. 'Mum's the word!'
Lol, I tweeted.
'So that's it? Inspiration's end?' she asked, unsure.
'No, never!' I cried, aghast.
'This is only a beginning and a middle.
Inspiration never stops,
It just grows and bloody grows!'
Retweet, hashtag, Retweet, hashtag.
'Inspiration bloody grows!'
Isn't that just a perfect poem? It's true! Inspiration really does sprout from everywhere!
And now, for the main event…
Marjorie has penned her first book!
The Curse Of Time
The Blurb

On Amelina Scott's thirteenth birthday, her father disappears under mysterious circumstances. Saddened by this traumatic event, she pieces together details of a curse that has stricken the heart and soul of her family.

Amelina longs for someone to confide in. Her once carefree mother has become angry and despondent. One day a strange black cat and a young girl, named Esme appear. Immediately, Esme becomes the sister Amelina never had. The only catch is that Esme must remain a prisoner, living within the mirrors of Amelina's house.

Dreams and a puzzling invitation convince Amelina the answer to her family's troubles lies within the walls of the illusive Crystal Cottage. Undaunted by her mother's warnings, Amelina searches for the cottage on an isolated Cambridgeshire pathway where she encounters a charismatic young man, named Ryder. At the right moment, he steps out of the shadows, rescuing her from the unwanted attention of two male troublemakers.

With the help of an enchanted paint set, Amelina meets the eccentric owner of the cottage, Leanne, who instructs her in the art of crystal magic. In time, she earns the right to use three wizard stones. The first awakens her spirit to discover a time of legends, and later, leads her to the Bloodstone, the supreme cleansing crystal which has the power to restore the balance of time. Will Amelina find the power to set her family free?

A YA/middle grade fantasy set in Cambridge, England exploring various themes/aspects: Light, darkness, time, shadows, a curse, magic, deception, crystals, art, poetry, friendships, teen relationships, eating disorders, self-harm, anxiety, depression, family, puzzles, mystery, a black cat, music, a mix of sadness, counterbalanced by a touch of humour.
Now, tell me, doesn't that sound like an amazing book to get a hold of?
Well, luckily for you I have the link for you to pre-order! (I already ordered mine!)
http://amzn.to/2tRPqmn or click here!
The Curse Of Time is available on August 26th… as in tomorrow!!!!!
And I know you would like to know a little more about our lovely featured author, so here you are!
I am a debut author who has been blogging for three years – https://mjmallon.com. My interests include writing, photography, poetry, and alternative therapies. I write Fantasy YA, and middle-grade fiction as well as micropoetry – haiku and tanka. I love to read and have written over 100 reviews: https://mjmallon.com/2015/09/28/a-z-of-my-book-reviews/
My alter ego is MJ – Mary Jane from Spiderman. I love superheros! I was born on the 17th of November in Lion City: Singapore, (a passionate Scorpio, with the Chinese Zodiac sign a lucky rabbit,) second child and only daughter to my proud parents Paula and Ronald.
I grew up in a mountainous court in the Peak District in Hong Kong with my elder brother Donald. My parents dragged me away from my exotic childhood and my much loved dog Topsy to the frozen wastelands of Scotland. In bonnie Edinburgh I mastered Scottish country dancing, and a whole new Och Aye lingo.
As a teenager I travelled to many far-flung destinations to visit my abacus wielding wayfarer dad. It's rumoured that I now live in the Venice of Cambridge, with my six foot hunk of a Rock God husband, and my two enchanted daughters.
After such an upbringing my author's mind has taken total leave of its senses!
When I'm not writing, I eat exotic delicacies while belly dancing, or surf to the far reaches of the moon. To chill out, I practise Tai Chi. If the mood takes me I snorkel with mermaids, or sign up for idyllic holidays with the Chinese Unicorn, whose magnificent voice sings like a thousand wind chimes.
What's not to like Peeps? And the best thing? This is Book One! So that means there is sure to be more fabulousness to come! So, go, get ordering!!!! Watch out for a review on here soon enough!