Hey there Peeps! Welcome back to the madness that is the life of Ritu! Got that cuppa? Right, let's get on!
If we were sipping chai together I'd say 'Phew! One week to go…' Yup the holidays are almost upon us, but not quite!
If we were sipping chai together I'd tell you that I haven't had the same amount of runnin around that the last few weeks have contained, but there has still been a lot of school based 'stuff' that has been going on, which means the days are ending much later than usual. My colleague in nursery is getting to grips with taking over the whole shebang with out me next year, and she is fantastic at what she does, but is not as confident on the technichal stuff. The last few yers, I have kept the IT side of things running, so it has been a few late evenings of quick tutorials!
If we were sipping chai together I'd mention excitedly, that I received my first lot of class stationery, you know, the official stuff. My own stapler, labels, velcro, pencils etc, and though that doesn't sound too interesting, it is, very much so, for a stationery addict like me! Can't wait to get labelling on all the little baskets I have ready!!
If we were sipping chai together I'd let you know we had the Reception class parent assembly where the children 'performed' for their parents and carers, talking about what they have done this year. It was extremely cute! As teachers we have also been giving performances of our own. but more about that next week!
If we were sipping chai together I'd whisper that the pile of things of rmy new classroom is getting rather large now, taking over my bedroom, not to mention what I stored in the attic! I think Hubby Dearest will be relieved once the holidays start, and I can finally take these boxes into school! We can have at least a quarter of the bedroom back! I just don't have anywhere in school to store these things and if I took them in, and left them in one of the rooms, you never know who might help themselves!
If we were sipping chai together I'd say that kid wise the Lils of the family had their last tutoring session for this academic year, and they were very glad! Lil Man has now finished school for summer and loves to rub it in, but Lil Princess and I still have until next Thursday, officially, and I know I will be in for at least a week after that, setting up!
If we were sipping chai together I'd breathe a sigh of relief and say there was NO CRICKET this week! It was lovely to have a Sunday where I could have a real lie in!
If we were sipping chai together I'd tell you that on Friday, we had a staff meal out to celebrate the impending wedding of our headteacher. It was a lovely night out, much needed, and the food was good too! We were presented with these funny little tablet things which foxed us, as to what they were, until we popped them into water and realised they were little hand towels for use after our sticky ribs!
If we were sipping chai together I'd happily tell you that on Saturday Pops came down with my mum's brother and wife, my aunty and uncle. I haven't seen my uncle in 18 years, and my aunt in 8 years, so it was an emotional few hours, full of love and laughter. As mum was in Finland, she was feeling left out, so kept on calling us! But what a lovely afternoon. Family is everything, really.
If we were sipping chai together I'd ask you if you knew that Sunday was #NationalDoSomethingStupidday? Well, I was not stupid on Sunday, I was a bit premature and did my stupid stunt on Saturday. Yup, you guessed it #ClumsyRituStrikesAgain! We popped into Halfords, the car and bike place, after Pops had left. Lil Man wants a new bike, and has been saving up. So the rest of the family traipsed upstairs and I went to ask for one of the advisors to look at my car, as the AC wasn't working, and the radio wasn't picking up any stations. There was a few minutes to wait, so I checked on the others, and satisfied that they were still busy, I went back down, except I managed to miss the last step, and found myself sprawled across the floor, with an audience of around 6 people. How embarrassing! The cashier asked if I was okay, to which my bruised ego answered that I was perfectly fine… however, both feet hurt, my toes hurt, my knees hurt, my shoulder hurt…OUCH! I sat back on the offending step and waited for the advisor to call for me. Oh, I ached all evening, and woke up on Sunday to a graze that appeared on one foot as well, and hobbled around all day…. Feeling rather sorry for myself!
If we were sipping chai together I'd admit that I was rather proud of Lil Princess. We had an italian day at school on the Friday and her year group all got to make pizza which was transported home in a pizza box they had all designed and decorated themselves. Hers was lovely, and when she explained all about her design, my heart melted! If my daughter had a pizza restaurant it would be called Amore with the slogan, L'amore è nell'aria – which means Love is in the air 💜 It would be a couples restaurant and her tagline would be  Girl Girl, Boy Boy, Girl Boy as it would be a place where ALL couples are accepted and celebrated . Bless her little cotton socks!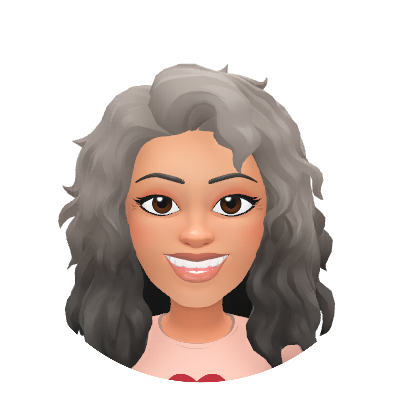 If we were sipping that chai together, and possibly reaching for cake or cookies I'd tell you that this week will be hectic for various reasons, and most of them school related. We have the School Talent Show on Monday, our next Transition Day on Tuesday for all the school children to meet their new teachers for the next year, Lil Princess's Year 6 Leavers Prom, my last full day in Nursery on Wednesday, and on Thursday, I'll have two lots of nursery end of year celebrations with the children and parents, tmy Reception class Graduation, and Lil Princess's End of School Assembly!
hing for cake or cookies I'd say that on Friday and the following week, I have roped in the kids to come and help me with classroon rearrangement in my new classroom! I will have my own room, finally, and can't wait!
If we were sipping that chai together, and possibly reaching for cake or cookies I'd mention that, touch wood, nothing has been planned for the weekend, so I might just catch a break! (Shhhh! Don't tell the universe what I'm planning!)
Over and out!
Tell me how your week has been!