Hi All! Week two of school is done… did you get your drink? Right, let's get going then!
If we were sipping chai together I'd start of by letting you know all about school, since that is what has taken over my life right now. Yes, the teacher exhaustion has totally kicked in. I get to 9pm and I cannot contemplate staying up for much longer. Then I have nights where thoughts about school and planning pop into my mind in the middle of the night, keeping we awake for a couple of hours at a time. That does not help the whole exhaustion thing either!
If we were sipping chai together I'd tell you that on top of general beginning of the year stuff, we have a whole new timetable and plan to work on, as there have been schoolwide changes that impact the way we were learning. This is always fun to work out (read that as a TOTAL NIGHTMARE) and hasn't been helped by the fact that one of my lovely assistants, who was unwell at the end of last year, was admitted to hospital again last week. Her health is the most important thing. But it does affect our week in school too, juggling staff and having to rejig plans that won't work with one less person. Thankfully, most of the team are superstars and we all clubbed together to get through. The rest of the next fortnight will be filled with the same team spirit too.
If we were sipping chai together I'd let you know that this week, my beauts stayed in school until 2pm, which meant their first school lunches with us. Well, that was interesting! Children are entitled to free school dinners until they reach 7 over. However, there are some kids who are just not cut out for school dinners. Some kids are still used to being fed, only eat specific food at home, or like everything slathered in tomato ketchup… And they are the ones that push the funny stuff they are presented with, around on their plates, either just not trying, or crying. That's not fun. Seriously, if your little one isn't eating at school, give them a packed lunch! At least you know they have some sustenance, and won't get too upset. As their teachers, we stay with them for the first week of lunches, to allow the lunchtime supervisors to get to know them, with us there as familiar faces. And we get the added bonus of what is known as a duty lunch aka known as a free school dinner. I took the opportunity to try some of the food every day and even though it might not have been like the school dinners I was given as a child (seriously, I'll never forget Beryl, our dinner lady, and the amazing food we were given!) they were still wholesome, tasty meals! Check some of them out below, and Maureen and her team, our school dinner ladies!
If we were sipping chai together I'd say that week two of secondary appeared to go well too. I got an email inviting us to a parent consultation meeting with Lil Princess's form tutor, so we could talk about how she is settling in, and tea, coffee and cake with the Senior leadership team. A lovely touch. Something new by the school. With Lil Man there was a Parent's Evening in October, standard, where you made appointments to talk about her subject learning. So we will still have this to come, but wonderful to know they care about how the kids are settling in!
If we were sipping chai together I'd tell you in surprise, that tutoring was actually accepted with positivity on the Tuesday! I was expecting a whole load of complaints, but they came out actually smiling, and did their home work straight away too! (Can't see this lasting, but I'll take it while I can!)
If we were sipping chai together I'd mention that the weekend arrived and there was crazy busy days, then total relaxation time too! Friday saw me try to be quick at leaving school, but that didn't happen as there were tweaks to be made to the plans for the following week. Then I had to take Lil Man to a cricket match. His club were playing Lefties vs. Righties! He is a left-handed bowler so was on the Lefties team, and they won! And he got wickets too. Go, Lil Man! But alas, I was unable to watch his match as I had shopping to do, and a house to clean! The next day was another rush around for a while, swimming and then badminton for the kids. Then I crashed and burned. I was shattered! The evening consisted of dozing on the sofa, reading when I woke up. But I did manage to visit the Nail salon, for some new serious, shorter nails, ready for a little typing and writing, because, I may have just signed up for NaNoWriMo… Eeeeek!
If we were sipping chai together I'd tell you that Sunday was a lovely day for Lil Man. Someone at his cricket club had tickets to The Ashes match at The Kia Oval – England vs. Australia which they couldn't use so were offering to the first responder. He messaged, and was given the tickets, so Hubby Dearest and Lil Man had a lovely day of bonding watching cricket, and it was beautiful, though maybe a little hot!
If we were sipping chai together I'd say that Lil Princess and I had a totally vegged out day while the boys were gone. Apart from dropping them to the train station, and popping out to pick up a new doorbell, because ours had disappeared, I bingewatched Workin' Moms Series 1 on Netflix at the recommendation of my brother! Such a great series! In fact I even started the second series! Lil Princess watched films, talked to her friends and generally did tween stuff… which involves being in her room a lot. At least I convinced her to keep the door open! I think I needed a day of nothingness to prepare me for what might just be a really manic week…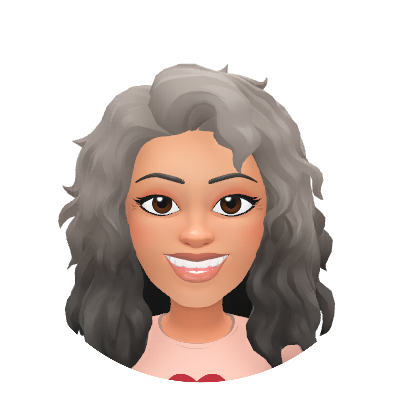 If we were sipping that chai together, and possibly reaching for cake or cookies I'd tell you that I have a Hygienist appointment on Thursday… erm… not looking forward to that one! I have gums that do not like me, despite me being very careful… and hygienists are important, but OUCH!
If we were sipping that chai together, and possibly reaching for cake or cookies I'd mention that my class and I have our first ever official class photos too, which appear in the local paper in a First Class photo spread of all the reception classes in the area. This'll be fun…!
If we were sipping that chai together, and possibly reaching for cake or cookies I'd excitedly tell you that I am so looking forward to a Friday night out with my Tootie Frootie girls! It's long overdue, and kind of a belated birthday celebration. We are off to a comedy night, and dinner after. I can't wait for some grown up socialising!
Right, that's me done Peeps! Let me how your week has been.