Happy Monday to you all! I hope your week treated you well. Here's my update!
If we were sipping chai together I'd begin my recount by telling you that the exhaustion hasn't subsided yet. I still try and read every night, but by 9.30pm, my eyes are closing and I just need to sleep!
If we were sipping chai together I'd tell you that we completed our Early Years Baseline that we have to complete. This gives us an idea of the children's raw capabilities at the age thgey enter school. It gives us a chance to really tailor learning to the classes we are teaching, ensuring all the children are supported and challenged. My beauts are really beginning to show their colours now… especially my special beauts, the Fidgety Five, for want of another name. They either call out, lash out or have to be sat out! There is the odd run out too, so we have to make sure classroom doors are securely shut, so no one goes walk about! But, all in all, I am pleasantly surprised with my beauts!
If we were sipping chai together I'd say that the Class Photo we were having taken on Thursday went a lot better than I expected! The children sat as we wanted, and apart from one child, one of my beauts, who really wanted a chair to sit on, rather than the ground, everyone was happy to sit or stand where placed, and there were plenty of 'Cheese!' call outs! Just time to wait for the newspaper spread now!
If we were sipping chai together I'd tell you that, away from school, I am still waiting for a response from the publisher, but I got lovely feedback from the last of my Beta Readers, and it made my heart sing, and the day went so wonderfully for me, after reading it! I can't wait to get this book out, whether traditionally or independently. I have such positive vibes, I just hope they aren't me being too sure of myself!
If we were sipping chai together I'd mention that the curse of injury hit me again… though this time I don't actually have a clue how it happened. On Wednesday, I started to feen an ache in my wrist, which developed into a sharp pain shooting up my arm. I hadn't bumped it anywhere. I hadn't strained it trying to pick up heavy objects. I was flummoxed. Then I remembered that over 25 years ago, I used to suffer from a tendon injury in my wrist, tenosynovytis. It felt like that, I used to find myself with a bandaged wrist a couple of times a year. As a youngster, someone told my parents to have some special Indina blessing done on it… it entailed finding a person with both sets of grandparents still alive, and as they tie a black thread around my wrist, they chant a saying "Jeevey mere Dada Dadi, jeevey mere Nana, Nani, Tootey tera gana gani." This loosely translates to "May my grandparents have a long life, and may the curse around your injury be broken" (Loosely, honestly!) My cousin's daughter was called up to help me out here, having all her grandparents around, and can I say that after that, I didn't have any more pain… until now, over 25 years later! So, I got myself a support, and now I need to find someone to help me out with this special black thread… both my children have their grandparents, but I am not sure if they are able to tie it on me, as my own kids…still researching!
If we were sipping chai together I'd remind you that I mentioned the hygienist appointment I had… Well, I went, and was cleaned thoroughly, and charged £60 for the pleasure of being told that I know what I am doing, and to continue what I do, and to see her again in 6-8 months, or even a year! £60! So expensive! But my teeth feel extra shiny right now…
If we were sipping chai together I'd happily tell you about my night out with half the Tootie Frooties! For those of you not in the know, the Tootie Frooties are a group of good friends I have, locally. We are all mums, and all have similar senses of humour. We try to meet up a couple of times a year, if not more, to just chill out, relax and loosen our mummy collars once in a while. This time we went to a comedy night at the Woodville Halls, which is our local Civic Centre. The comedy was hilarious. Honestly, my jaw was still hurting the next morning, from all the laughter! four extremely funny individuals kept us entertained for longer than we anticipated, then we went off to the restaurant where we had booked to eat dinner 1.5 hours earlier (oops!) And we ate a lovely Turkish meal, before heading home. It war such a fun night, something I needed to do, that I hadn't had a chance to for a long time. Friends are so important, that we have to make sure we take time out to be with them ❤
If we were sipping chai together I'd say that the weekend was extremely calm, with just one set of swimming lessons to go out for. The rest of the time was spent vegging, napping, reading, grocery shopping, eating, watching TV… basically relaxing!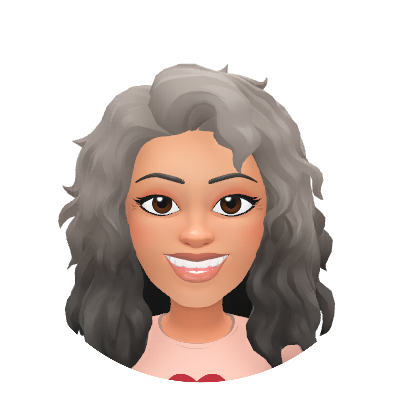 If we were sipping that chai together, and possibly reaching for cake or cookies I'd tell you that this Friday, Lil Princess will be accompanying me to school as her school has a Staff Development Day. Lil Man doesn't like being with me in school, but she is really excited at the idea, so she will help out for the day. It is quite handy actually, as we have the children's first ever individual School Photos too!
If we were sipping that chai together, and possibly reaching for cake or cookies I'd mention that on Saturday, we have been invited to Lil Man's end of season cricket awards, and I am looking forward to it, especially since he has had a great season. I hope he gets a little recognition. It will boost him up considerably!
Right, that's me done Peeps! Let me how your week has been.