Happy Monday to you all! I hope your week treated you well. Here's my update!
If we were sipping chai together I'd start by telling you that this week, tiredness killed me. I got up on Monday, and realised that I needed to step back from something. My brain has been frazzled, for some reason, and I couldn't feel creativity coursing through my veins at all, so I decided that I needed to step badck from my blog a little. That was the only thing I could do. Can't step back from my job, being a wife and mother, so the blog was the only thing I could sacrifice. By sacrice, I don't mean totally give up, but just step back, so I haven't participated in challenges for a whole week so far. That is strange, but I think my mind and body really needs this break from at least one part of my life.
If we were sipping chai together I'd tell you that school is still going well. Tiring, yes, but better than I could have expected. We are about to start week five of term, and though there are issues, the children have settled well into class. I have a couple of children with tears at the beginning but they dry up pretty soon after getting into class. I have had two parents come up to me and say that their child is so happy in my class. Brought a tear to my eye! And something lovely happened on Friday. There was a knock at the door and some children from Year 4 were at the door. I was busy reading a story to my class so my TA took something from them and left it on my desk. Once my class had left for the day, I returned to me desk and noticed this plastic tub with my name on it. Inside was a little note about a Bucket of Happiness, and insided were some notes from the children in that class, with positive messages for me, about how they miss being in my class, or enjoyed their time with me, when I taught them… I will post about that more, but reading the notes really made my week! There were more tears waiting to spill, I have to admit!
If we were sipping chai together I'd admit that I was really dreading Thursday, as I was to teach my first ever PE lesson! How have I got away with not teaching PE? Well, nursery children don't get formal PE and the reception classes I taught in the past always had their PE the days I wasn't in class. So, off I went, ready for torture… with my sports clothes on. Recalling the day we tried to get the children changed for a pretend PE lesson had my hackles rising as I thought about it. No matter how much I mentioned it, parents still didn't have names on all uniforms, so kids didn't know whose shoes were whose, and the identical tee-shirts cardigans got mixed up, despite me getting them to put their own shoes and clothing on their own chairs… Still, over the week, I had given each child a spot to sit at, on the tables, so they all know where to change, and surprisingly, they all managed pretty well! They didn't take forever and a day to change, and as I had checked each and every PE bag a few nights before, I knew their kit was all named. As they changed we checked the uniform they were shedding, armed with biros, to hastily add names to unnamed items, so there would be no confusion later. And we managed a half anhour PE lesson! There was warm ups, travelling, catching and throwing anda yoga cool down too! And the kids managed to change back pretty easily too, aside from about 2 kids who are obviously used to mummy doing EVERYTHING for them! I have learned that I can teach a PE lesson, however, I must remember to bring a towel next time, as, even though the exhertion was minimal, I still got really hot!
If we were sipping chai together I'd say that one day on my TimeHop, something popped up that really hit home, and I had to share it… It was so relevant to me right now…
If we were sipping chai together I'd tell you that the rest of the week, I tried to get early nights, reading for a few moments each evening before falling fast asleep. I'm not sure I am recovered yet, but feeling stronger and more positive, definitely.
If we were sipping chai together I'd let you know that on Saturday we attended Lil Man's cricket presentation night where the children get applauded for their efforts in the season. It was a pleasant way to spend an evening, and I got to chat to other cricket mums, and we are bracing ourselves for the nexxt season now!
If we were sipping chai together I'd say that Sonu Singh has been my little rock this week. He always seems to know when I need a little furry cuddle, and has been my shadow whenever I am sitting down. I do love my little kitty.
If we were sipping chai together I'd slap my forehead and say that I cant believe that I forgot to tell you that Pops and Mum have taken an impromptu trip to the US! They are visiting Pops's elder sister, who has been asking to see him lots recently. She is bedridden. It was a pleasure to see her and video call her, and I was so touched seeing how she leant on her little brother, and his (my Pops) smile of gratitude at being near his sister. I only wish I was with them…
If we were sipping chai together I'd let you know I had a totally chilled Sunday again, what with Lil Princess being down with her first cold of the season, and a rainy start to the day. I read, wrote this blog post, and read some more. Here's hoping that means an energy filled start to the new week!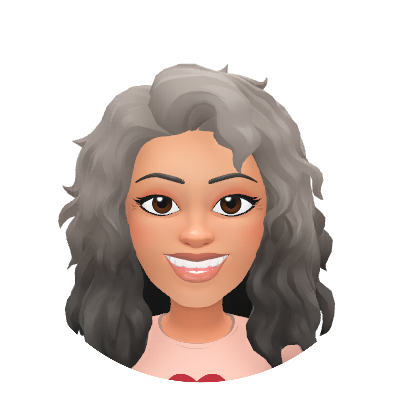 If we were sipping that chai together, and possibly reaching for cake or cookies I'd tell you that my unwell colleague will be back at school with me today, and I look forward to a complete team being with us this week, as long as she is all better!
If we were sipping that chai together, and possibly reaching for cake or cookies I'd say that I honestly have NOTHING planned for this coming week… fingers crossed it will help with my tiredness!
Right, that's me done Peeps! Let me how your week has been.