Happy Monday to you all! The first week back to school has finished. February is done and dusted and March is here with us already! You got your drink ready?
If we were sipping chai together I'd say that it's been another tiring one for various reasons. First off, we are back at school. Some of the children were still unwell from before the week's break, so you can see that there are some pretty awful bugs around, coronavirus apart. And as we haven't had a decent cold snap to kill off some of the bugs, they just keep spreading. As you know, we had our lovely break to London, Canary Wharf, to be precise, last weekend. Well, mid week, Hubby Dearest heard on the news that three companies in Canary Wharf had sent employees home because someone had been away, and was unwell, being tested for the virus. Obviously, it sets off worries. We were there, and in London the whole weekend. But then I think to myself, unless we have been issued with a warning, we should take the relevant precautions and continue with our lives, am I right? Then on Thursday morning, I woke up with a horrible sore throat which developed into a running-like-a-tap-with-an-old-washer nose. I was not well. Not knowing what lurgy I had contracted, I dosed up and soldiered on for the day, leaving early for a rest. The next day, I really couldn't be off. It was our class photo day. I had to be there! I'm not usually a make up at work person, but I had to add a bit of something to me Rudolph-esque nose as it would have shone like a beacon! Another day of just about getting by, then I dashed home as soon as I had tidied the classroom for a rest.
If we were sipping chai together I'd tell you that I have another new child who started in our class as well. Growler is still settling, but doing better, and the new child is a lovely, smiley one who is quiet, but hopefully he's happy. Seems to have settled in well, to be honest.
If we were sipping chai together I'd have to mention something that really tugged at the heartstrings this week. One of the children who left our class to move to a different town had been with me since nursery. I was gutted that she left; an EAL child who was blossoming. But I couldn't kidnap her and keep her… Still, last week, one of the ladies from the school office came to find me in our planning room, and this child's mother had popped in with a little something for me. I have to admit to a slight moistening of the eyes. It is now framed and on my desk!
If we were sipping chai together I'd remember another funny school moment. Bunchems. Have you heard of them/encountered them? They are little balls with hooks and eyes on them that stick together, that can be built into whatever a child imagines. Now, we have a wonderful child in our class with the most amazingly textured hair. I have never seen anything like it. It is like a natural crimp, but not… but that makes no sense whatsoever! Still, we joked that the Bunchems would stick in his hair, so he tried one out. Yup, it stuck. I commented that we both had hair that Bunchems would like. A moment later, he came over to me with a pair of Bunchems 'clips'. Placing on one either side of my head, he said, "Here, Mrs Bhathal, I made these for you!" It triggered a whole load of children making 'clips' for me, and one of my colleagues… a pretty effect, but it was absolute hell getting them out after!
If we were sipping chai together I'd tell you I have been trying hard to stick to the Noom plan, and even with my feeling unwell, I still cooked to make sure I was eating well… but that went to pot on the weekend, when I took Lil Princess with me to Covent Garden, in London for a surprise birthday luch held for a cousin sister-in-law of mine. We ended up eating plenty, then took a detour to the market where we left with bags from Ben's Cookies, Godiva Chocolatier and Venchi… But, it was worth it! A lovely day out, and yummy treats to munch on at home after!
If we were sipping chai together I'd mention that I had an opticians appointment. I was convinced I'd leave with glasses of some sorts, as it has been over ten years since my laser eye surgery, and all the screen work and reading must have taken its toll, but no, I am all good to go still! Just dryness which can be combatted with eyedrops. (Another little side effect of the laser…)
If we were sipping chai together I'd tell you that I haven't done any writing though, and I feel really bad about it. But I haven't been well. I just couldn't make myself. But I am working on Book Two, I promise! But here's a T-shirt I bought myself that suits the mood…
If we were sipping chai together I'd just leave you with a little picture of me and my book, headed home from London…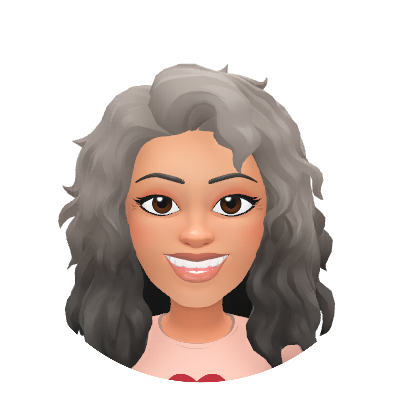 If we were sipping that chai together, and possibly reaching for cake or cookies I'd tell you that this week it's WORLD BOOK DAY on Thursday, so there will be a little dressing up happening! Photos to follow!
If we were sipping that chai together, and possibly reaching for cake or cookies I'd say that I don't think there is anything else I have to plan for this week… outside of normal life… for a change! I might just get some writing done!
Right, that's me done Peeps! Let me how your week has been!