You must have known this post was coming.
After announcing that we had, as parents, received that letter, this post was inevitable.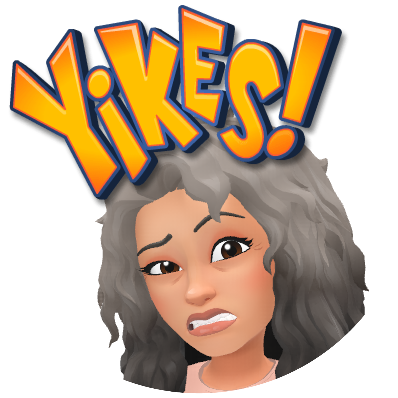 Lil Princess has finally started her PSHE topic for this term, namely Sex Ed!
Of course, she knew all about it, apparently!
But it has sparked plenty of girl to girl chats between us.
She tells me they've had another embarrassing chat every time the subject is covered.
So, they've covered anatomy, inside and out. And that in itself has caused plenty of giggles.
She's learned about what puberty means for both a girl and a boy, and is obsessed with working out what an Adam's Apple is!
She's desperately searching for changes in herself, almost wishing it to happen now!
But today was funny.
"Oh mummy, we had to watch a video today. Like, I saw how they make a baby! My teacher said it's enjoyable! Ew!"
Er, what?
I'm not sure that should be part of the conversation!
A little later, she mentioned the video again. "So like they were just there, like, doing it. All of a sudden, they were dry humping-"
Wait, what? You are ten years old girl, what do you know about dry humping, or humping, in fact?
"I don't know," she said, "One of my friends whispered to me that that was what they were doing!"
So, do I correct her, and explain the difference between dry, and usual humping?
We had a little conversation…
Then she explained her teacher's comment about enjoying 'it' too.
"Well mummy, he said that it had to be an enjoyable thing, otherwise the human race would be extinct!"
True dat.
"Anyway," she continued, "I don't know how he knows anyway, it's not like he's married yet or anything…"
Still a little innocent regarding pre-marital sex, and that is something I shan't correct, just yet… She's still my baby after all!