Happy Monday to you all again. These Monday's come around so fast, don't they? Right, got your chai?
If we were sipping chai together I'd say that it's been another week and a half, what with everything that is going on. When isn't it, Ritu? I hear you ask… yeah, well, you know what my life is like!
If we were sipping chai together I'd tell you that school has been fun. We still have a few children off, for various reasons, not Coronavirus-linked so far, thankfully… And we were busy on Thursday for World Book Day! If you've known me for a while, you know I'll take any excuse to dress up, and I am lucky enough to have a team who are just as bonkers as me! We were the cast of Little Red Riding Hood for this year! The day was spent with classes from the whole of Key Stage one and our Reception classes, going on a carousel tour around each classroom. As teachers, we had a specific story and activity that each class got to experience. I read Aliens Love Underpants – brilliant story! and the children got to design their own pants, and tell me why they were special!
If we were sipping chai together I'd say that I ended up with awful knee pain again on Friday. It could be an effect of geting absolutely soaked in a downpour on Thursday… Yes, I had to attend a meeting in my Little Red Riding Hood outfit, at the end of the day, and needed to get to a different school, which was around twenty minutes drive away, through village roads which were waterlogged by the amount of rain that had been falling. The parking was awful, and I had to walk nearly ten minutes in it to get to the school. Shoes soaked, coat dripping, I sat in the room with my coat haning on a radiator, and shoes off, in the hope that they would dry. The way back home was just as bad. The rain hadn't relented at all. We nearly got splashed big time by a car who didn't want to take notice of the pedestrian crossing, then as I drove home, a van approaching from the opposite side didn't pay heed to a huge puddle and spashed me so badly that I lost vision in the car and nearly lost control of my car! But, I arrived home relatively calm… Still, the knee hasn't stopped hurting since Thursday evening… Roll on April and my appointment…
If we were sipping chai together I'd say that I got a call on Wednesday to arrange an orthodontic appointment for Lil Princess. I've been through this rigmarole already, with Lil Man. He hated every minute, and ended up not wanting the braces in the end. Lil Princess, in contrast, has been waiting for the time the dentist said she was ready for hers! We were told that there would be quite a wait, a couple of months, before getting an appointment, but we were squeezed in on a Saturday instead. Two hours. We were seen late, because they were running late, then there was consultation, x-ray, re-x-ray then final consultation. She definitely needs the braces, but needs a sprink in her mouth first, to realign the tom back teeth, then four extracted, possibly a chain to pull some teeth down, before the actual fixed braces are put in! Three appointments have already been booked… I'm exhausted already! And feeling the pain for her.
If we were sipping chai together I'd tell you that on Sunday, we went to town to get our hair done, me and Lil Princess, celebrating International Women's Day in our own way… And town was empty. the weather was mild. Was it people deciding to get out of their houses to do family stuff? Or lots of scared people not wanting to go out because of this COVID-19 virus? I'm not sure, but it was lovely getting in and not having to wait at the hairdressers! But, I was disappointed to hear that because people are scared of the virus, they seem to have been avoiding the nail salons… which are not operated by Chinese people, but mainly Vietnamese folk… yet uneducated folk are steering clear… so sad. Suck it up people.
If we were sipping chai together I'd excitedly tell you that, even though I haven't been able to write much on Book two… I have received over twenty reviews on Amazon and Goodreads for Marriage Unarranged! I am absolutely thrilled to see the words people have written about my book baby!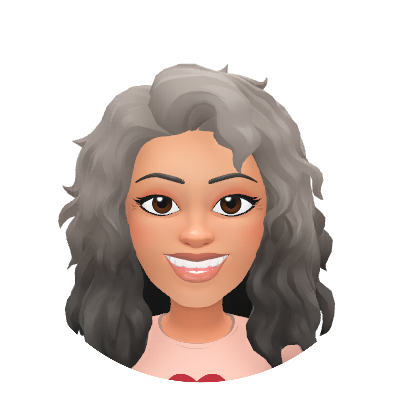 If we were sipping that chai together, and possibly reaching for cake or cookies I'd tell you that this we have moderation which is sitting with other Reception teachers in our Academy to see how the kids are getting on, and whether we are making similar professional judgements on the children… great fun! (that was sarcastically said…)
If we were sipping that chai together, and possibly reaching for cake or cookies I'd say that I am hoping to get my nails done too this week, let's hope the virus doesn't shut everything down!
Right, that's me done Peeps! Let me how your week has been!