The first week back after the holidays. I can't pretend it wasn't hectic!
Grabbed a cuppa?
If we were having chai I'd start with school, as always. I feel like the week whizzed by, to be honest. I was out of class for 2 days, with management time, as well as planning, and a Middle Leaders course. I've been drowning in the new paperwork associated with the new EYFS Framework that we are trialling this year, with the changes going live, nationwide, from September. So many new things to consider, but I think, with the fabulous team that I have around me, we will cope. The children – well, I have to say that it looked like they had grown more in the two weeks away than when we came out of Lockdown 3.0! Still, it was wonderful to have them back in with us, seeing their progress and development. Our difficult child attempted to settle, and though it will still be a long road, there is definitely improvements. Onwards and upwards, eh!
If we were having chai I'd mention that Operation Clear Out did start. We went through the piles of 'stuff' in the Summer house, that had been dumped in there when we had the redecoration done. Whenever we do move, there is no point in taking all the junk with us, so this is our opportunity to minimalise our stuff, before transferring things to a new property. There still looks like a lot of stuff in there, but at least it's stuff we know we need. Attic is the next big space to tackle… wish me luck!
If we were having chai I'd tell you that as I mentioned last week, I needed to cut back on a lot of my usual blogging, to help me get myself on an even keel. I only read one book, too, last week, which is very little for me, but I decided that I had to switch off when my body said so, and I think it's working.
If we were having chai I'd let you know that all the mindful eating, walking and hula hooping means that I lost an inch off the waist, so far, as well as 16lb in 9 weeks, and I feel a heck of a lot better about myself. Now, to just keep it up!
If we were having chai I'd look back on what I've mentioned, and noticed that there isn't even much in the way of photographs to break up the words, but that's because I really haven't taken pictures because I've been dealing with everything else. Lil Man has had plenty of cricket training, as well as one match, and Lil Princess has been her teen age self… but we have discovered aa new show to bond over "I Can See Your Voice." Now, she loves music, and this series is about guessing whether the contestants are good singers or not. We've had plenty of fun making our guesses. Talking of TV Shows, anyone else watched This Is My House? Another fun one, where four people claim to own a house, and 5 celebs have to watch their interactions and ask questions to see if they can tell which one is telling the truth!
If we were having chai I'd leave you, as always, with a snuggly Sonu Singh, who has been burrowing in our blankets, and getting nice and cosy!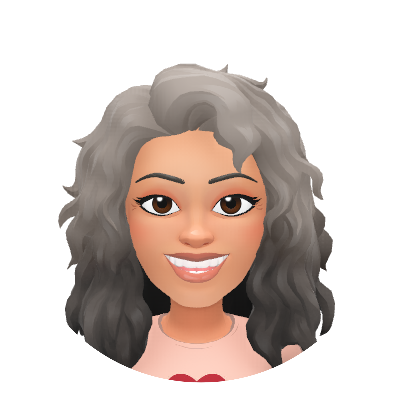 This week, it's still all about school, but we also have our parents evenings on Wednesday, and Thursday, which means chatting to the parents and letting them know how their little lovelies are getting on. This year has been even stranger, in that we haven't been able to invite parents in to look at the work, and progress their children have or have not made, so when we have these conversations, we can't refer to books or physical things they can then compare to… but, as always, it will still be eye opening. It always is.
This still stands, too!
Now, I will say this here, so hold me accountable, folks.
On top of school, the next five weeks will be hectic. We have Lil Man with his GCSE year, coming to an end, so even though they don't have exams, there are still assessments happening, so his teachers can submit their grades for qualifications… And there's the house. I can't say much, but, things are moving, and this is why I need to step back, a little from some of the weekly prompts, so I can get the clearout done! Evenings and weekends will be being used to sort out the chaff from the wheat, so to speak… And, to add to that, Lil Man's Cricket, as well as countless courses and forums we have been asked to be a part of, to keep up to date with school changes.
So, if you see me on here, too much, call me out!
And while you're here, did you sign up for my mailing list? I am in the middle of writing an exclusive Chickpea Curry Lit story for my subscribers, and there will be news, tips and even recipes! You know you want to join… go on! Click the pic below to sign up!