Is it just me, or is time just flying by, right now?
I've got my drink. Hoping it doesn't get cold before I manage to drink it… seems a bit of a theme ata the moment, what with everything going on!
If we were having chai I'd be honest with you. It has been such a manic week, I can't even remember what I have been up to! Okay, thta was a bit of an exaggeration… it's been busy, and we have had staff in and out, as well as me going to my first face to face meeting with some other Phase Leaders in our academy, which was actually really lovely! We have got an influx of work experience students coming in a few weeks, so I have been getting paperwork ready for that, too, as well as rewriting report formats, and researching ways to show our curriculum, or ways of learning, within EYFS. I've had kids fighting, crying, but equally, kids laughing and being so loving. We had our class photos taaken on Friday, and I have to tell you that if you ever need a boost to your ego, you should stand in front of a class of 4-5 year olds! I wore a little make-up, which I never do, usually, and all I got, all day, was "Mrs Bhathal, I love your lipstick/hair/make-u/top/shoes/pants (yes, really!) It was so sweet of them! We did a littlepainint today, and I Was teaching them how to use watercolours. As we had been learning about family, and growing, we wanted them to try and paint their families. So, I had to demonstrate… here's mine!
If we were having chai I'd mention that I took Lil Man to cricket several times, this week, to give him a chance to get it out of his system, as for the next two weeks, there will be none, because he starts his assessments, today! Lil Princess came with me to one of the matches, and sat in the car the whole time, listening to music!
If we were having chai I'd say that, as I type, my back is killing me. I have been up and down, to and from the loft all day, bringing everything we own, down, so we can go through it. Also, clearning out boxes of paperwork, and filling the skip slowly and steadily, too… it is satisfying, but boy, is my body letting me know it has had enough. In fact it wasa telling me that on Saturday, too, which was shy I was in bed until 2pm! I was awake from six, but so exhausted, that I needed to listen, and just relax. But right now, I can't wait for my bubble bath, so I can add some Epsom salts aand relax! I have found some really funny things, and stuff that I had totally forgotten about, but one of the best finds was my original floppy disc with the beginnings of my first novel on it!
If we were having chai I'd leave you with the little dude, Sonu Singh. He was being rather cute Sunday morning, curling up on our bed, after trying to wake us up early. It was like a furry apology. Bless him!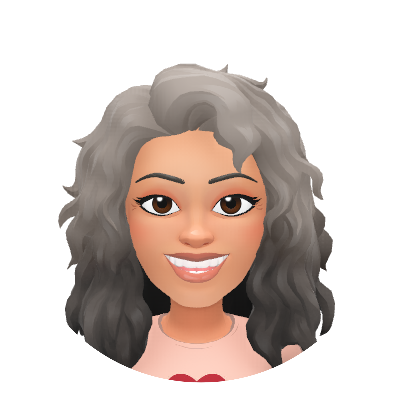 This week, I am going to school in my pyjamas, for Pyjamarama – a charity day to celebrate bedtime reading! I will be busy at school, preparing for the new year, as well as beginning the assessing for the current year group. Home will be a mixture of getting Lil Man to study, as well as more clearing up in the house!
This still stands, too!
Now, I will say this here, so hold me accountable, folks.
On top of school, the next two weeks will be hectic. We have Lil Man with his GCSE year, coming to an end, so even though they don't have exams, there are still assessments happening, starting today, so his teachers can submit their grades for qualifications… And there's the house. I can't say much, but, things are moving, and this is why I need to step back, a little from some of the weekly prompts, so I can get the clearout done! Evenings and weekends will be being used to sort out the chaff from the wheat, so to speak… And, to add to that, Lil Man's Cricket, as well as countless courses and forums we have been asked to be a part of, to keep up to date with school changes.
So, if you see me on here, too much, call me out!
And while you're here, did you sign up for my mailing list? I am in the middle of writing an exclusive Chickpea Curry Lit story for my subscribers, and there will be news, tips and even recipes! You know you want to join… go on! Click the pic below to sign up!