December is done. 2021 is done… And that has been a fantastic year of ARC reading!
Well, you guys should be proud of me! I managed to get to the end of the NetGalley arcs, and even began to make a dent on the TBR book that have been languishing on my Kindle for an undisclosed amount of time!
And, I know I still have one day left of the year… but, I am cooking another Christmas dinner, tonight, and will be doing lots of bits and bobs tomorrow, so, I don't think I will be fitting in any more full books of reading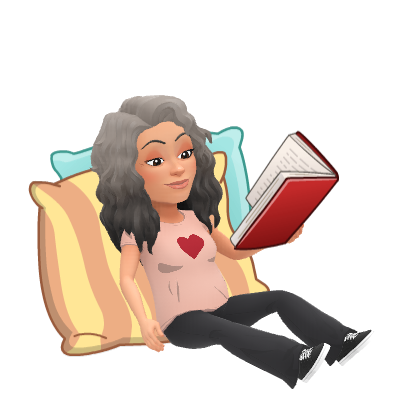 M is for Mummy by Katy Cox
My rating: 5 of 5 stars

Oh my goodness, this book resonated with me on so, so, SO many levels, I just can't describe it!
M is for Mummy is a book about love – a Mother's love.
Lucy is an exhausted mother of two boys aged 4 and under, Stan and Jack. Before that, she was, and still is, wife to Ed, a session musician, and prior to that, she was a cellist of the highest level.
Motherhood takes every ounce of her energy, so much so that it's like she's lost her own identity, and if it wasn't for her close friends, Jen and Charlie, she'd give up even imagining a future of music, for herself.
On top of that, she is dealing with the likelihood that her older son might just be autistic. With certain habits and traits being displayed, she is more and more convinced that he is, but without a diagnosis, and little support from other directions, Lucy battles with the meltdowns and obsessions as best she can.

I loved this. As I said before, it resonated, so much. As a teacher of young children, I come into contact with children like Stan, increasingly, and the difficulties that parents have, of accepting that maybe, there is something else that might be making their child act in certain ways.

Lucy is a fantastic, though knackered mother, and I applauded her for recognising something within her child, and wanting to act upon it. I only wish I could suggest this as reading for certain parents who really don't get ASD…

Many thanks to NetGalley and Corvus/Atlantic Books for an ARC in exchange for an honest review.
Releasing 5th May 2022
It Could Never Happen Here by Eithne Shortall
My rating: 4 of 5 stars

Oooh! So many good things about this book.
Yet again, I was drawn in by the fact that this was a book centred around a school, (teacher here!) and mysterious happenings concerning the pupils,
Glass Lake is a school that people clamour to get their children into and will fight tooth and nail to stay on the right side of those 'Lakers' who seem to rule the roost – power parents, rather than the principal.
However, something happens which sets off a chain of events, that somehow link back to another local tragedy…
A lot of mystery, and twists. I do love a good twist!
I don't want to give anything away, but there are some big issues dealt with, within the covers of this book, regarding sexting, and keeping our children safe online.
It did get a little confusing when the chapters jumped from one timeline to another, and the points of views switched, sometimes, mid-chapter, which I had to really concentrate on, to know whose head I was in at the time, however, I was captivated and wanted to know what happened, and finished this book on a cold, windy Sunday, in pretty much one sitting!
Many thanks to NetGalley and Atlantic/Corvus books for an ARC in exchange for an honest review.
Releasing on 3rd February, 2022
After the Rain by Lucy Dillon
My rating: 4 of 5 stars

Tara Hunter is a councillor, in the midst of one of the hugest projects of her life. The village where she lives has suffered from the after-effects of life-changing, for some, flooding, and she has put her heart and soul into trying to help everyone affected to get back on their feet.
It's a fact that after flooding, a lot of hidden rubbish comes to the surface of the water, and it appears that the same happens to Tara and her own hidden insecurities and feelings. Things she has managed to compartmentalise, forget about and move on from, from her childhood, come flooding back.
Of course, it doesn't help that the rogue father who disappeared when she and her twin brother Toby were children also reappears, with a couple of his own secrets
Couple that with an intriguing new addition to the staff of the Wellness Centre she works for, David, and throw in some fantastic four-legged characters, and you have a captivating read.
I enjoyed this book, very much, and reading about Tara made me think a lot about my own well being. it is so easy to become the carer for all others, forsaking your own needs, especially if you feel they aren't worthy of being acknowledged, or too painful to analyse.
Many thanks to NetGalley and Random House Uk for an ARC in exchange for an honest opinion.

Releasing 17th March 2022

Single Bald Female by Laura Price
My rating: 5 of 5 stars

I'll just start by saying I loved this book.
I was captivated from the moment I read the blurb, and was so glad to have been granted the chance to read an arc.
The C-Word. It's a b!tch, isn't it?
This book highlights so many issues with the suffering a cancer patient goes through, from the words they hate people using to describe their experience, to the changes they experience, but also, it looks at how cancer affects those around the patient, too.
Jess has it all. Great job, wonderful partner, lovely friends, and a doting dad.
Then she realises she has something else she hadn't counted on.
Breast cancer.
From trying to hide her diagnosis from all but her closest colleagues and friends, to deciding to announce to the office,, andher Facebook family, we accompany Jess through her experience.
Should she harvest eggs?
Freeze an embryo?
Cut it or shave it?
Wig it or go au natural?
Soldier on or admit she's floundering?
Jess's life is turned upside down. But there are ways she can right it. They just don't all seem to be the right decisions.
She meets Bel, a younger cancer patient, who teaches her the value of the life she has, and through Bel, she learns more about love, life and herself.
Again, I'll say it. I loved it.
Many thanks to NetGalley and Pan Macmillan for an Arc in exchange for an honest review.

Releasing 14th April, 2022

One Day I Shall Astonish the World by Nina Stibbe
My rating: 3 of 5 stars

This is a book about a woman, Susan, who works with, and ends up best friends with her employer's daughter Norma.
We are privy to the way their relationship develops, from one of colleagues to best friends, then colleagues again, with less friendship.
The book is set over several decades, and details the changes in their lives, as their own relationship morphs, ending with the horror of COVID-19.
I want to have liked this more, but unfortunately for me, it was a hard read. I was unable to really get into the swing of the book and found there was not a proper story arc to it, a definite beginning, middle or end…

Many thanks to NetGalley and Penguin UK for an ARC n exchange for an honest review.
Releasing 14th April, 2022

Love in the Time of the Monsoon by Malika Gandhi
My rating: 3 of 5 stars

An interesting story, revolving around Pooja, and her group of friends, with some illicit love, abuse, rape, and the horrors of portion thrown in.
The story has some poignant parts within, but there was sometimes quite a bit of jumping around, meaning I wasn't moving seamlessly with the story.
However, there was a lot of meaning within.
Playing for Love by Jeevani Charika
My rating: 5 of 5 stars

I'm a huge fan of Indo Anglo fiction, and I've read a couple of other books by Jeevani Charika, so was over the moon to be able to read Playing For Love.
Sam (Samadhi) is trying her hardest to make a success of her new start-up business, Shanthi Bags, with no support from her family. Because she hasn't told them. Instead, she's ploughed her savings into a small office within The Nest, and hopes her crowdfunding campaign works.
Luke's a nice bloke… Who happens to see the most beautiful woman ever, at his workplace, and hasn't a clue how to approach her. He's too shy. But, he can help her with her business, and then, maybe she's fall in love…
Unlike his alter-ego, Blaze, YouTube gaming star, Brash, confident, and always that little bit aloof. (But no one knows that Blaze is Luke.)
Who happens to be someone Sam has watched on Youtube for many years, admires. Maybe even has a fangirl crush on…
Then something happens that throws Sam and Luke together, but not in the way they ever expected.
I devoured this easy read in a couple of hours in one sitting. A light-hearted fun read, with a little family background to tug at the heartstrings, and a sweet, bumbling Luke, who you really want to succeed in his attempts to woo Sam.
Many thanks to NetGalley and HQ Digital for an ARC in exchange for an honest review.

Releasing 11th February, 2022
No-One Ever Has Sex in the Suburbs by Tracy Bloom
My rating: 4 of 5 stars

It's been a while since I visited Katy and Ben's chaotic life, and here we find them in the throes of early parenthood.
The stresses of that, along with the worry of past infidelities, makes for a gigglesome read.
Is Katy happy to be going back to work? How will Ben cope as a Stay At Home Dad? And when he struggles, who will he turn to?
Funny!
I can't wait for the next one!
A Wayne in a Manger by Gervase Phinn
My rating: 4 of 5 stars

A lovely book filled with anecdotes about the funny things children do and say, centred around Christmas and the Nativity. It spoke volumes to me, especially as an Early Years Teacher!

Charlotte's Web by E.B. White
My rating: 4 of 5 stars

I can't believe I got to 46 years of age and hadn't read this Children's classic, but I was determined to remedy that.
Charlotte's Web is a true tale of friendship and determination.
A bittersweet tale, which teaches so much about life within its pages.
No-one Ever Has Sex on Christmas Day by Tracy Bloom
My rating: 4 of 5 stars

Back in the world of Katy and Ben, and Matthew and Alison, with a sprinkling of Duncan, Braindead and Ally, topped with a mother and her toyboy, a job offer, and a huge family Chrtistmas!
I always enjoy reading series, where you can immerse yourself in the characters and their stories, and this one is no different.
Katy and Ben are finally in their dream home, gearing up for their perfect first Christmas in it. But life has other ideas.
She's still working, and now, so is Ben. After Millie, now 3-years-old, started pre-school, he ended up back in education, but now at her nursery. Crowned Master Elf, he has the pre-school nativity to supervise, and that is never without its fraught moments.
A client offers Katy something of a curveball of an opportunity, which she spends most of the book trying to figure out.
Matthew is like that bad smell that seems to never quite get the hint, and comes back on a regular basis. After some misunderstandings at his twins's preschool, they are enrolled at the same one BEn works, which causes untold (funny) stress. Plus he's a dad of three now, with a fourth on the way.
I love the side characters in this series, and Braindead gets a bit more of a starring role in this book, with him finding himself lovestruck!
Katy's mother is hilarious, too, as she announces she has left her marriage, and taken up with a Spanish toyboy of her own, and that they are coming for Christmas!
A laugh out loud book, with so many unfortunate mishaps and misunderstandings, coupled with the continuation of a fantastic story.

No-One Ever Has Sex at a Wedding by Tracy Bloom
My rating: 4 of 5 stars

Another hilarious addition to the No-One Ever Has Sex series.
Katy and Matthew's indiscretion manages to cloud the nuptials of Ben's best friend Braindead, to Abby, causing a lack of bedroom action between newlyweds, and angst in Wedded Bliss Land, too.
To top it off, Katy's Mum is getting married, and so is her best friend, Daniel, to her step-dad-to-be's son!
Following?
Such a fun read!
No-One Ever Has Sex on Holiday by Tracy Bloom
My rating: 4 of 5 stars

The last in the No-One Ever Has Sex series and it was another great addition.
I wondered how the fallout from a one night stand could end up spanning five books, but, to be honest, it wasn't really mentioned much in this one.
Instead, we have three of our fave couples from the last four books, Katy and Ben, Braindead and Ally, and Daniel and Gabriel, on a family holiday with their assorted offspring.
From the moment they set off on a budget flight, much to the disgust of Daniel, who is used to the finer things in life, and meet a hen party, to the time they finally see their sleeping arrangements, to the touchdown back home, after a week of craziness, you know you are in for a great laugh!

The Art of Spirit Capture by Geoff Le Pard
My rating: 5 of 5 stars

Now, I have read a fair few of Geoff Le Pard's books, and I've enjoyed them all, varied in their genres as they are.
The Art Of Spirit Capture has to be by far my favourite of all I have read, I have to admit!
It's a long un, around 500 pages, but you really don't realise, once you get into the story, and I definitely did. In fact, it was my Christmas reading, and I was thankful that the turkey and all its trimmings wasn't something that had been left to me to cook, because I slept very little on Christmas Eve, engrossed as I was in the story!
Jason Hales (you will remember the name, after hearing Cyrus, one of the other characters insisting on always using Jason's full name!) has been made redundant.
It's not ideal. He's already getting through a particularly upsetting break-up and juggling those emotions with ones related to his brother. Peter, who was in an unfortunate biking accident, and is now in an induced coma.
Then, he receives a call from a small village lawyer, telling him an old aunt of his, Heather, has passed on, leaving him and his brother as sole beneficiaries of her estate.
The story follows Jason as he ends up making a home for himself in the cottage he spent many a summer of his early childhood.
The locals are wary of him. He's wary of everyone. Except for Lotte. She was a childhood friend, from his earlier mentioned summer visits. However, she has secrets. Secrets that seem to involve him and his brother and something his uncle Ben used to make.
Spirit Captures.
I can't put too much more in this review, for fear of including spoilers, but suffice to say, it is a fantastic read, and there is a bit of paranormal there, along with romance, too, and a wonderful mystery unravelled as the story unfolds.
Fabulous read!
Donkey Boy and Other Stories by Mary Smith
My rating: 4 of 5 stars

Mary Smith has written some beautifully poignant shorts, here, drawing on her own life experiences of living in Afghanistan, Pakistan, and of course, Scotland.
From the horrifying story of Merunissa and her mother to the story of Odd Socks and a man residing in a care facility, and, of course, Ali the Donkey Boy, there is something there to touch all hearts.

Shamed: The Honour Killing That Shocked Britain – by the Sister Who Fought for Justice by Sarbjit Kaur Athwal
My rating: 5 of 5 stars

This is terrifically hard to read, as a British Sikh woman.
Not because I don't believe it, but I know, for a fact that there have been women, like Sarbjit, who have been cushioned from all things Western, in their life, here in the UK, despite being born and brought up here. They haven't been awarded the freedom of their peers, citing culture and their community, and 'honour' as a reason.
I always count myself lucky to have been born into a family for whom doing the right thing was more important than the expected thing.
Sarbjit's book details the horrific true story of one of the first honour killings that resulted in a conviction of the perpetrators – the victim's mother-in-law and her husband. And all because she was not willing to toe the line they were throwing.
We learn of how Sarbjit was brought up to be 'respectful' of her elders and the community (read scared, not respectful) and how she could/should never go against them, for fear of shaming her family.
How her arranged marriage was foisted upon her, and how she suffered the pain of knowing what had happened to Surjit, the other daughter-in-law of the family, yet felt unable to do anything, paralysed with the fear of what may happen to her, her children, the family…
It's stories like these that do build up your faith in the law, when you know there are individuals like DCI Clive who stood with her, and believed her, and in the end, managed to secure the conviction of the murderers.
Yes, I felt angry, almost annoyed, at why she didn't step up, sooner, but then, deep down, I know of her confusion. How she was pulled in two very different directions, and how her own upbringing caused her to doubt what she should have done earlier.
A compelling true story, that just so, so sad.
Memoir of a Mad Woman by Vashti Quiroz-Vega
My rating: 5 of 5 stars

Trigger warnings for Abuse
Oh my goodness.
Short in length, but the punches packed in this novelette by Vega are felt long after you finish the book.
Emma is a girl who has ended up a number in the system, after losing both parents.
With no-one else to guide her and abuse at every turn, from physical to mental to sequel, it's a disturbing read.
A lesson in what pushing someone too far can do…

TWO AND HALF MURDERS: A DETECTIVE CHACKO CRIME MYSTERY SERIES by Neel Anil Panicker
My rating: 2 of 5 stars

This was a story that had such wings, but the way it was presented meant it never took flight.
An intriguing way of telling a story, with the alphabetical chapters, but poor spelling and grammar kept popping out.
I think there could have been so much more detail to the story, thus warranting the reader to want to read more in a prospective series.
Unfortunately, it didn't hit, for me.
P.S. I really do hate it when I feel like I can't give a glowing review…

Fat Chance by Nick Spalding
My rating: 4 of 5 stars

I have had this book sat on my Kindle for a long while, now, waiting to be read. I didn't choose not to read it. It just ended up getting nudged down the list as I added to my huge list of books that I buy.
But, I am glad that I finally read it.
A funny yet poignant tale about a couple. Zoe and Greg, who, after twenty years of marriage, and that settled feeling together, meaning you lose interest in keeping the weight down, are both heavily overweight.
They kid themselves that they are happy. Well, they are, true love, that is. You don't really see your loved one physically, because you love the person inside.
However, a friend at Zoe's work, the local radio station, thinks it would be the best idea for them to both enter a couples weight loss competition, run by the station. Whichever couple loses the most amount of weight, collectively, wins a life-changing sum of money.
Neither of them is really interested, but for the sake of the prize, they give it a go, and along the way, they learn a lot about themselves and get themselves into some mischief, all in the name of losing weight.
I laughed out loud. I giggled. I related with so many of their struggles too.
All in all, a fantastically funny, but real book!
Christmas at the Restaurant by Pamela M. Kelley
My rating: 4 of 5 stars

A sweet next episode into the lives of the three sisters, left a restaurant by their grandma in Nantucket.
The whole of Christmas feels magical in Nantucket, and it seems to be having a positive, and romantic, effect on everyone connected to the restaurant.
An easy, feel-good read.
Sarah by Teri Polen
My rating: 4 of 5 stars

Another book that has been languishing on my Kindle for the last few years.
I am so glad I decided to read this, today.
I have become a little more into horror and thrillers, recently, and this fit the bill, perfectly, not overly gory, but scary enough!
A ghost haunts the room of teenager Cain, and she's out to get revenge, using him to help her.
Sarah was a young girl in her prime, who was killed by three boys from her school. She can't rest until she has avenged her death. Cain ends up the perfect source of information and fuel for her to wreak her havoc.
But, he isn't interested in being the accomplice to a ghost.
So she turns on him, too.
A quick, jumpy, thrilling read!
The Wedding Setup: A Short Story by Sonali Dev
My rating: 5 of 5 stars

I do love a Bollywood inspired story, and Sonali Dev is one of the Queens of the genre.
Ayesha is getting on in the eyes of her widowed mother. But, how can she leave her mum, alone?
Ever since the death of her older brother, Ayesha has been with her Amma, filling the gaps of both her father and brother.
And, anyway, she's never going to find someone to replace the true love of her life.
Still, it doesn't stop her mother from match-making. At her best friend's wedding, Ayesha comes to realise exactly how meddling her mother can be… and not always in the way she would have thought.
A really fun, quick and easy read to bring a little Eastern spice into the cold nights!
Many thanks to NetGalley and Amazon Original Stories for an ARC in exchange for an honest review.

Publishing on 11th January, 2022

The Twelve Wishes of Christmas by Ruby Basu
My rating: 4 of 5 stars

What a lovely debut from author Ruby Basu, combining two of my favourite things: my Indian heritage, and Christmas!

Coming from a devout Hindu background, Sharmila's family never celebrated, even though they lived in England. She fed her love of Christmas by watching Christmas Hallmark style movies.
Now, Sharmila has been gifted something she held as one of her biggest wishes: the chance to experience a real American small-town Christmas, but there are conditions attached.
Unaware that her gift is actually part of an inheritance claim, She flies to the US with her best friend Penny and embarks upon a truly magical festive adventure, but there are always going to be flies in the ointment.
Lucas and Zack are not impressed that their uncle has left their family home and controlling shares in the family business to a total stranger. They are going to try their best to overturn this.
But, you know the score. It's a Christmas book. There has to be love, and obstacles, and lots of festive food, right?
It's just the right balance of 'will they/won't they' to create a fun, easy to read festive book!

P.S. I Forgive You: A Broken Legacy by D.G. Kaye
My rating: 4 of 5 stars

A heartbreaking memoir, detailing the struggles author D.G. Kaye has with reconciling her thoughts and memories of their narcissistic mother, just before, and after she passes away.
Have Bags, Will Travel by D.G. Kaye
My rating: 4 of 5 stars

Another memoir from D.G Kaye, though this time it's an amusing one with travel anecdotes, as well as some sound advice on packing practically, and how o, just maybe, get away with bringing back all that extra shopping!
So, how was this final month of 2021, and what has my total books read been this year?
Well, I may have just surpassed my monthly reading record, as I think that was 25 books, this month!
And the total for the year? Not counting all those picture books I read to the children at school daily…
I didn't surpass my total from 2020, which was around 170, but 145 books read. That is a pretty respectable amount, I reckon!
2022 is already promising to be a year filled with many other literary high points, so I am going to aim to stay sensible on signing up for arcs, and faithfully try to get somewhere through this TBR list that I have… All my unread eBooks are on a list, and I feel lightheaded whenever I look, and there is another trolley in my reading nook, filled with the physical books that I have bought but not got to reading, too… Maybe, just maybe, I can make a dent in them, too!
What was your total books read count? And favourite book of the year?