Oh, my goodness, that week flew by for us! Did it, for you, too?
Think I'll need a strong one, today!
If we were having chai I wouldn't need to start with school, as I haven't been there. Sure, I did have a plan to pop in, on one of the days, but, to be honest, I needed the total switch off. If Ofsted are planning a visit, there will be enough time that school takes over my thoughts, so no, not this week, I'm afraid!
If we were having chai, Instead, I would share this view with you, which is one I sat at pretty much every day this week. I was determined to use the time away from school to get words down so I could be closer to finishing draft one of book two. I set myself a target of around five thousand words for the week. Guess what? I hit over 10k! I am very proud of myself and yes. I know that there is probably a huge amount that will get edited out, or changed, but the story is hitting the climax, and I am in the zone! Do I really have to go back to school???
If we were having chai I'd say that the weather has been rather inclement the last week, top, and that is putting it mildly. To be fair, we did have lovely days, too, like below, but we also had rain, cold and, oh, yeah, THREE storms! Not one, not two, but three! Storm Dudley visted on Wednesday. It was a little blowy, but not too bad. We woke ot the news that Storm Eunice was gonna be a doozy, with a RED alert issued for certain areas, including where we lived. It was certainly windy but I think we got off lightly, compared to some places. Yes, trees fell, scaffolding fell, fences, fell, but not in our garded, thankfully! Some were left with no power, or internet, but, aside from a little dodgy broadband, it was okay. We had a couple of plans that we had to cancel, but better safe than sorry, eh! And on Sunday, it was announced tha Storm Franklin was visiting for a couple of days! Yes, I am typing this up on Sunday night and the wind is howling out there, as well as rain beating the windows. I am waiting, anxiously for Hubby Dearest and Lil Man to get back from cricket training, too… And also, preparing for an early than early start, tomorrow as we need to leave extra time to get in to school, with no idea of what the roads will be like…
If we were having chai I'd tell you that I was a bit of a zombie, mid week as I was up at the crack of dawn, and had driven 50 miles before 9am, both days, as I was taking my mother in law to some medical appointments; pre op ones as she had her first knee replacement operation yesterday. There was a morning with blood tests, then the second day was the Covid test. I don't know why they both had to be so early, or on different days, but, who am I to question. I just did my job! She's still in hospital at the moment, but the surgery appears to have gone well, so far, thank goodness. IT's painful, and we can't go and visit her, but fingers crossed, she'll be home in a coupel of days. Pops is recovering well, too, which is great to hear!
If we were having chai I'd admit a huge secret to you. I have hit that annual time where I realise just how unhealthy and overweight I am, AGAIN! This time last year, I was distraught at my weight, and went on a mission to lose what I could. I was doing so well, then, when we moved house, the stress of all the issues meant I comfort ate, and I haven't stopped! I think I may be stone over what I was last year, whcih is awful! However, I am not as distraught as I was. (Though, I could pass for 6 months pregnant if you saw me sideways, I'm not kidding! Lil Princess was in hysterics, looking at my silhouette!) I need to curb the snacking, and drink more water, definitely. Exercise seems a thing of the past at the moment, but when we get the summerhouse kitted out properly, maybe I'll have more motivation! And I do try to be heallthy. This was one of my breakfasts… (But, you don't want to know what I ended up eating throughout the rest of the day!)
If we were having chai I'd say that the birthdays for the month have finally come to an end, as Lil Princess and my father in law has their special days on Sunday. I honestly can't believe she's 14! Cake is still not done, yet, though, as we are waiting for Mum in law to be home before we celebrate, especially since it was her husband's 70th!
If we were having chai I'd share something else rather special that happend yesterday… I got notification from the publisher that Marriage Unarranged has hit #4 in the Asian Fiction Hottest New Releases category! It went on preorder last week! How exciting!
If we were having chai I'd end with my furry muse, Sonu Singh, as always. He's been by my side a lot the past week, since everyone else thoroughly enjoys the break, and isn't out of bed until midday! He has sat with me in the living room, on my bed, in my writing room, keeping me company! Bless him!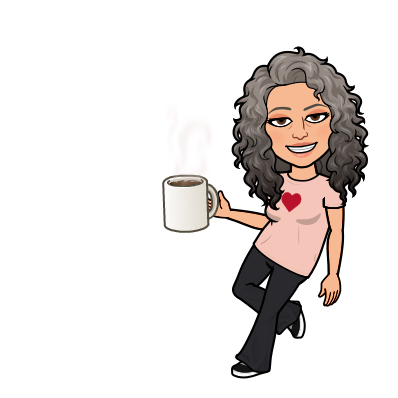 This week, as I mentioned earlier, we are back at school (Boo!) and I need to balance that, with trying to write daily, as well as making sure, along with my sister-in-law, that mum-in-law is okay, when she's back from the hospital. We are tentatively hoping for a weekend break, too, if all goes to plan… fingers crossed!
And while you're here, did you sign up for my mailing list? I am in the middle of writing an exclusive Chickpea Curry Lit story for my subscribers, and there will be news, tips and even recipes! You know you want to join… go on! Click the pic below to sign up!