Happy Monday, Peeps! The last week just flew by, didn't it? And I am back at school today, but on an INSET day for the first day.
Got your drink?
If we were having chai, I'd tell you that I have had a blissful week, for so many reasons! The first, I read so many books! That's me in heaven right there!
If we were having chai, I'd excitedly mention that I finished my main round of editing for book two and sent it off to the publisher, but not before I had a nightmare moment when nothing was saved on my computer or in the cloud or hard drive! All the work I had done from August vanished! I was going to have an epic meltdown, but my Hubby Dearest put on his superhero cape and managed to locate a copy that was a few hours old. There were some basic editing tidy-ups that I needed to redo, but after an evening fixing it, I saved and resaved, and triple saved it and sent the manuscript off!
If we were having chai, I'd say that I did a little celebratory video about the excitement of the actuality of book two… (P.S., that is not the cover!)
If we were having chai, I'd mention that no sooner had book two gone, I had to start thinking of the next one! I have less time to write this one, if it is to go out when planned!
If we were having chai, I'd share with you that we celebrated Diwali on Monday with some fireworks at the in-laws' house and lots of food. I was stuffed!
If we were having chai, I'd say that I had. a bit of a social life, too, with a meeting on Wednesday evening with the local chapter of The Society Of Authors, which was fantastic. We have some authors who are pretty successful and prolific in their genres, so there is so much we can glean from one another. They even want me to do a talk about blogging!
If we were having chai, I'd excitedly mention the Friday night out with my gorgeous gal pals, the Tootie Frooties! I wrote about them yesterday when Spidey and I chatted about friendships. It was a much-needed get-together, and we have already scheduled in a pre-Christmas meal and a possible weekend away to celebrate one of my ladies turning 50 next year! It looks like Social Life is back!
If we were having chai, I'd let you know that I started my HRT on Monday. It's been a whole week, but I think I need to give it a good month before commenting on how it has affected me. I do feel more rested and have slept better the last few nights, as well as fewer joint pains, but that could just be because I have been on half-term. I think once school kicks in, that will be the real test. But I am hopeful.
If we were having chai, I'd have to mention Sonu Singh since he's not been around on here much the last couple of weeks. He's enjoyed having a full house this week, and even helped me with my editing! He's kept my feet warm as I read books and has been a little more sensitive to waking me up too early since I was on a break! Bless him!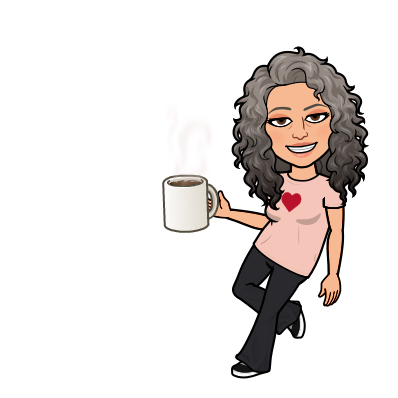 This week we start term 2 of the school year. We have an INSET or staff training day on Monday, then a usual week, filled with schoolish stuff. My two don't go back in until Wednesday. (Lucky them!) It should be a more chilled week, but I know things are going to get crazy after, with parents' evenings, appointments, my new social life, as well as the Christmas preparations! So I am planning on enjoying it as much as I can! Might start getting some new words down, too (famous last words, Ritu!😜)
And while you're here, did you sign up for my mailing list? I am in the middle of writing an exclusive Chickpea Curry Lit story for my subscribers, and there will be news, tips and even recipes! You know you want to join… go on! Click the pic below to sign up!