Happy Monday, Peeps! Sorry I'm late, today with my Chai. and Chat, but I have just had one of those weekends! But, I'm here now. Better late than never!
Got your drink?
If we were having chai, I'd tell you that work went by in a blur. The second school week flew by, and there was so much going on, that I didn't have a moment to catch my breath. We had parents' evenings, on top of other meetings, and it just felt like a whirlwind!
If we were having chai, I'd tell you there were a few hairy moments, with awkward conversations needing to be had, but as we have to, we got through it!
If we were having chai, I'd excitedly share with you that we had our OFSTED report results officially, and we have been graded as a GOOD school! This was what we were aiming for, to celebrate had a meal out together on Friday night which was wonderful. So that means, unless anything suddenly changes, we are free to breathe and enjoy our teaching for at least 4 years. It's a shame, though, isn't it, that this threat of inspecting, even for a school that knows it is doing well, can cause so much stress? And it makes teachers lose their enjoyment. of the job they want to do.
If we were having chai, I'd mention that the garden is looking beautifully autumnal, right now, as the golds begin to show themselves to us…
If we were having chai, I'd also say that I thought cricket was done for the year, but on Saturday Lil Man was called up to ask if he fancied playing in an indoor cricket match for the club. My goodness indoor cricket is a whole other beast! I was expecting to have to give up my whole Sunday, but it was a quick match that lasted 45 minutes. The rules were totally different, with regards to scoring, so I was lost, but they won!
If we were having chai, I'd have to mention Sonu Singh. Now I am pretty sure he is not allowed buttered crumpets, but it didn't stop him sitting there and staring at my breakfast the other morning… cheeky little so and so!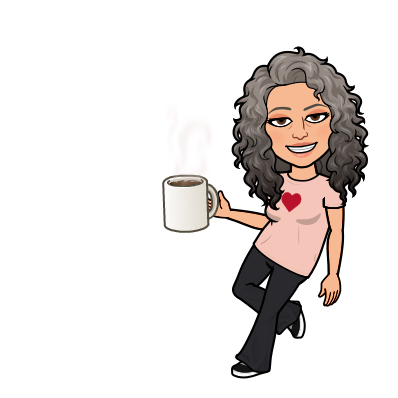 This week I still have meetings galore, including a school improvement officer who comes regularly, to see that we are all doing as we should be, whilst providing support, as well as a meeting in a totally different town, at one of our sister schools, to talk about the Early Years. We have a balance bike workshop for the children, as well as celebrating Children in Need on Friday! (Oh, and it will be our 21st wedding anniversary, too.) And I have my first check-up appointment about how the HRT is going, too!
And while you're here, did you sign up for my mailing list? I am in the middle of writing an exclusive Chickpea Curry Lit story for my subscribers, and there will be news, tips and even recipes! You know you want to join… go on! Click the pic below to sign up!