On Friday, we said goodbye to a colleague who was leaving the school after 10 years.
It was an emotional time, as the teacher she worked with had a really close link with her.
There were genuine tears, she felt like some part of her was being wrenched away. They are good friends, and will see each other outside of school anyway, but still, not having that special person at your workplace can be hard.
It got me thinking, though.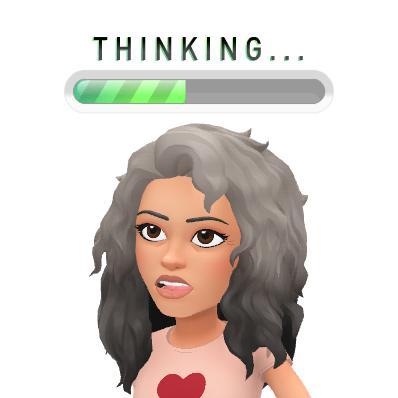 Whenever I leave, will there be anyone that sad, that devastated, that I am gone?
I have many acquaintances at school and have done so in other jobs. I have always had good relationships with most of my colleagues, but on leaving, I don't think I have ever left a Ritu-sized hole, that is impossible to fill.
And even in life in general, I think I have been one of those easily forgettable people.
I spent 15 years at the same school, and there were three of us who went through the whole of school together. Along the way, I made many friends, and it was great. But I never had that 'best' friend.
Lil Princess was devastated this week that her best friend left school to move far away. She was in tears on Thursday, and Friday, and asked me if my best friend had ever left me… In that moment, I realised that at her age, and all through school, I actually didn't have a best friend.
Life was such that we were busy with family functions, and the weekends were full of events. After school, play dates were hard as we lived a little out of the way from the others. Sure I went to parties and had them too. But I never developed that relationship with anyone that stuck.
We are all Facebook friends, and it is great to share news, pictures and stories, but it's more as acquaintances, not real friends.
Of course, this changed at university when I met who would become my real best friend. Buzz and I (We were known as Woody and Buzz from ToyStory!) have known each other for nearly 25 years now and we know everything about each other. I am gutted that we don't live closer, but we have that relationship that even if we don't talk for a while, it's like we had never stopped.
I knew a lot of people at university. I was very sociable. The life and soul of many parties. Yet when we all finished, it was Buzz that kept in touch with everyone, being closer to them. I still saw some once in a while but not as often as I would have liked.
Getting married made it harder. I had to conform to the norm of an Indian daughter in law to some extent, and that meant not so many trips away, or out in the evenings. There were always family commitments too.
Now, my circle of (real) friends is so small. There are a couple of mums from school and my Buzz. A few members of my family who are my age are also there in that category too.
Looking back, it makes me wonder… am I a good friend? A fairweather friend? A superficial friend?  I am not selfish. I don't drop my problems on people all the time. I try to be there at good and bad times. I remember birthdays (most of the time!). I am always available for hugs.
I try so hard to be a good, if not great, friend. I know I have forged some really special relationships via this blog too. But would I be missed, if I was to disappear? it makes me quite lonely to think about this all.
Thinking back to Friday, I messaged my colleague who was so upset. She was so thankful that I checked up on her. And she wrote something so special to me, that she appreciated me so much, and looked up to me too. We are going to be working more closely together next term too so hopefully, our bond will grow.
Sorry for the ramble, I was feeling rather contemplative….