I believe I deserve a pat on  the back.
No, really, I do!
For the last few weeks, I could have spent all my blogging time, boring you about this, butI have waited, until the last week of the holidays to put in writing my next big challenge…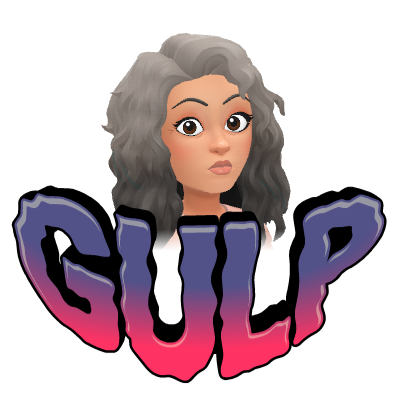 Sending my son to Secondary School!
Seriously. It's a HUGE thing! I need to confess, I have eaten rather more chocolate than I should have today as I have been feeling the nerves! (Oops, hello again you 2lbs that I lost last week!)
I don't call him Lil Man for no reason. He's a dot of a boy. He doesn't look old enough to be starting the next educational chapter of his life.
Heck, even the woman at the uniform shop today did a double take when I said we were picking bits up for Secondary School for him! But when I uttered that phrase (great things come in small packages) she nodded sagely… she was a shorty too!
But back to the matter at hand. I have been a little bit in denial.
There is an extensive list of uniform that is required for the school, and certain items of stationary that he needs to have. If he doesn't bring the correct items in, he will get demerit points, and we can't have that!
In the first week of the holidays, all those weeks ago, we bought some stuff. Trousers (that I'll need to hem up) shirts, ties, socks… Mathematics set, calculator… those kinds of things. There was still a blazer, sports kit and school bag left to get, though.
Each passing week, I have thought about it, then kind of brushed it to the side. Then decorating happened. A valid 'Get out of uniform shopping' card!
Last week passed in a blur of not an awful lot.
Today, however, it hit home.
I have a son who is going to secondary school!
In less than a week!
And I don't have all his clothes!
He wants to have a clean record card, no demerits, and because of me and my apprehensions , he will go to school ill-equipped and end up with those negative marks on his card, BECAUSE OF ME!
So I got the kids ready, and we went on a mission.
First shop. No blazers in his size. No tracksuits in his size. No Shorts in his size… get the picture? But we found some school shoes, trainers, and Lil Princess got her trainers and plimsolls too. £50 spent.
Shop two. Yes! A blazer in the right size! Drat! No pocket to sew his badge onto! No tracksuits, but we located shorts! £5 spent.
Shop three was the specialist uniform shop. I hesitated to go there as the prices are inflated, and it is busy, but needs must…(note to self, next year, be MORE PREAPARED!) We parked up and there was a lot of people on the pavement ahead… This was the queue for getting in the shop!
Apparently, all these organised people had been in, and ordered their uniforms, and were picking up altered items… yeah yeah, don't rub your organisation in… I'm feeling like a very bad Virgo right now!
Anyway, after about 15 minutes we were in, being served by the lovely aforementioned 'little' shop assistant, and we came away with a blazer, two tracksuits, sports socks… and me being another fifty quid lighter.
Now you all know I'm all for losing the pounds at the moment, but I meant lbs, not £££'s!!!
That was over £100 in the space of an hour, and that was only part of the uniform cost. Not taking in the other £100 we must have spent on the bits previously! This whole clothing kids thing… very pricey!
Now, what is left? School bag, football shoes and the dreaded task of altering trousers, sewing badges on blazers, and naming what feels like hundreds of items of clothing! Thankfully I have these great clothing naming stamps by a company called Stamptastic, that stamp the names on clothes, with a waterproof, wash proof ink that last for many washes!
And the next thing… the whole mobile phone issue. All his mates have been given phones for the start of secondary school. Most of the mums I have spoken to have admitted that, yes, their children have phones now.
We were not sure. 11 seems quite young for a phone. But equally, it seems like a good idea. He can let us know when he is home, so we don't worry. Can text us any changes in after school routines.
Hubby Dearest has been totally against getting one.
I, on the other hand, possibly being the protective mother, would like to know I can get in touch with him if need be, and vice versa.
The children both actually have phones. Well, the handsets anyway, to use as mini tablets on WiFi at home, with no SIM cards. They are old phones of ours, not especially bought ones. All it would take is inserting a SIM into his, and he would be good to go.
Today, after much huffing and puffing, we decided to do the deed… stick that SIM into the slot… I had 2 pay as you go SIMS at home, as a bonus when I upgraded my latest handset.
What a letdown!
The phone needs unlocking first!
So that's another job for tomorrow. Get the phone unlocked, sort the SIM card out, and then get ready for a barrage of WhatsApp messages from him. That is what he is so excited to do!
We have been over ground rules regarding the phone already.
He won't have data, just WiFi access, to reduce the temptation to game or message on the go.
The WiFi will be there at home or his grandparent's place.
At bed time, I get the handset to reduce the temptation to chat to his friends into the wee hours.
He gets it in the morning.
It is not to be used at school inappropriately, only looked at during break and lunch, if needed.
Well, they are the rules so far. And if he plays up, well, we just take the phone away!
And this leads me on to the biggest issue…
I don't think I'm ready to send my Lil Man to Big School!
It's especially hard as I have been near him all through his Primary education, teaching at the same institution. I knew everything, his teachers, what he was doing all the time, I knew if he needed me, I was just a few short steps away.
Now he is leaving me!
But I take solace in the thought that he is not nervous at all, really excited, and wanting to grow his independence. He's excited to walk part of the way to school, I wanna drop him off! He looks forward to walking home at the end of the day with some of his friends. I want to know someone will pick him up.
But I will not voice these fears.
I want my boy to be confident. I want him to overcome his small stature by showing that he is more than capable. I am leaving the spoken worrying to his Dad and Grandma, who also want to keep him wrapped up in cotton wool, and are more vocal about it.
Oh, and starting Secondary School, will the next step be liking girls??? Even though he still says "Yuck!" at the thought of ever liking them, recently he has been doing sit ups, and wanting to develop a six-pack! (It's more of a two-pack at the moment!)… more on that another time!
Wow, I waffled on loads there! Sorry Peeps!
I guess next week will have me recounting, second by second, how it felt to leave him at his new school, and not know ANYTHING! And then the anxious wait until I know hi[s home safe from his first day…
And you know I will have to introduce you to my class of this year!
A little pre-cap… my class is going to be 75% EAL, as in English as an Additional Language! 50% of my class are Punjabi! I know of at least one with possible special needs. They are all so tiny. But hopefully, no nappies this time!
So, wish me luck with the sewing, the naming, the letting go…
And please, you mums and dads out there, how did you cope when you child took their first steps into independence?