Okay, so I might not had shouted it from the rooftops (or did I?), but you may, or may not, know that I was nominated for Best Overall Blogger, at the Annual Bloggers Bash Awards this year.
Voting has now closed, so no amount of canvassing for support will change the outcome that is announced on May 19th at the Bash… Eeeeek!
(Did you get your ticket? Are you coming? Did you want to? Click here to get your tickets!)
But it was a lovely surprise to open a mail from Hugh on the Committee, with a shiny new badge to add to the widgets that run down the side of my blog!
That is firmly placed now, and I wanted to express my heartfelt thanks to those of you who nominated me in the first place and those of you who voted for bloggers that were up for the awards.
I'm not a winner yet, but that is not the point. Being nominated is the biggest blessing.
And even if I wasn't up for an award, I would be there, because it is the most amazing event, getting to meet and mingle with blog pals of old, and new ones too!
In the immortal words of Daddy Pig, "It's not the winning that matters, it's the taking part that counts! Snort!" (Ooh okay, and Paul (Bear) Bryant!)
So, there it is, a thankful thought for this , what looks to be sunny Thursday morning!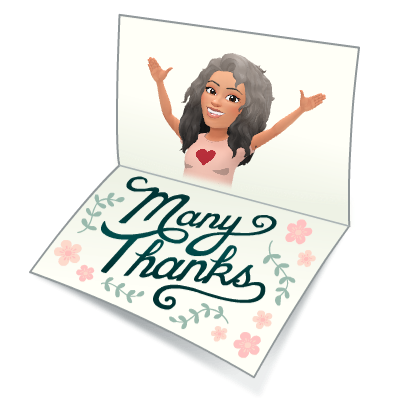 Now to go practice that speech, and decide on cakes!!!!