And we are ending the third month of the year… how many did I manage to read this time? I know it was much less than the last two, but what with parents evenings, moderations and observations, I was falling asleep holding my books or kindles this month! Still, I made another small dent in my Goodreads challenge! And some that I read were from authors I know from the Blogisphere, like Geoff Le Pard and Vashti Quiroz-Vega. One book in particular, I found really hard to read, it took me nearly two weeks, so the numbers are much less…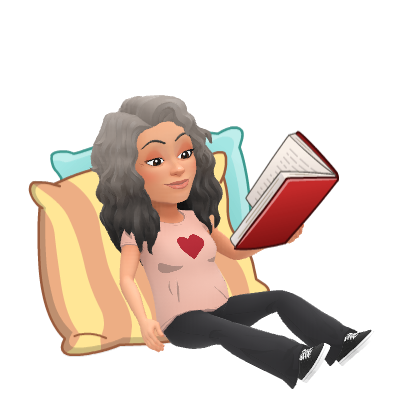 The Perfect Betrayal by Lauren North

My rating: 5 of 5 stars
Wow!
What a twist!
Grief can affect a person in many ways, and losing your partner, your soulmate and loved one can tip you over the edge, and boy was Tess tipped when her husband Mark was killed in a horrific plane accident.
The effect his loss has on the life of Tess and all those around her is horrific. The paranoia, the needing to keep her son Jamie safe, the suspicions of those who were trying to help….
And I won't mention the ending but what I can say is that as soon as I read it, I sat bolt upright and was in shock… I hadn't expected that twist AT ALL!
Brilliantly written and hugely captivating.
Many thanks to Random House UK and NetGalley for offering me an arc in exchange for an honest review.

Life In A Flash by Geoff Le Pard

My rating: 5 of 5 stars
Geoff Le Pard has done it again!
I loved his Life in a Grain of Sand and Life in a Flash was no different, with a whole heap of flash fiction tales that make you laugh, cry, cringe and sigh.
Often short 500 word pieces, this is a book you can devour in one sitting, or pick up at will, and read a whole story in a snippet!

Life in a Conversation by Geoff Le Pard

My rating: 5 of 5 stars
When life gives you lemons, go find Geoff Le Pard's short stories and you'll forget to suck on the lemons, but instead, cut them up and pop a slice into a G & T, sit back and enjoy the ride through Le Pard's fantastical mind!
Small snippets of stories that range from emotional to hysterical to pure silliness.
Go read.
Enjoy!
Son of the Serpent by Vashti Quiroz-Vega

My rating: 5 of 5 stars
Loved it!
I read the first in the series, The Fall Of Lilith and really enjoyed the story, and was excited to read this sequel.
I was NOT disappointed!
We follow Dracule, son of Lilith and Satan, abandoned as a babe by his mother – his father disappeared.
Reading about his struggle to control the evil that appears to be within him, and trying his hardest to always do good was a page-turner.
I loved the familiar biblical characters that were woven into the story, giving a different sense of realism to the mythical story.
You really should read, not just this, but the first book too!
M for Mammy by Eleanor O'Reilly

My rating: 3 of 5 star
M for Mammy sounded like a truly intriguing read.
It covers some pretty important issues, such as Autism and having a stroke.
I was really quite excited to read it, but sadly I found it very hard to follow because of the disjointed nature of the set-out.
I understand the three viewpoints were important, and the thoughts of an autistic child, Jacob, would be all over the place, and again the way we were put in the mother Annette's shoes, who has suffered a stroke, and all the confusion your mind goes through. Then we had Jenny, a young girl who is battling through trying to understand life, her brother and an absent mother.
Three very different ways of thinking, and the premise was really clever. But I just got confused!
I loved Granny and would have liked to know her more.
I wish I could rate more, but it took me so long to read, because I couldn't engage, therefore my rating is as such.

Many thanks to NetGalley, Two Roads and John Murray Press for an arc, in exchange for an honest review.

The Rosie Result by Graeme Simsion

My rating: 5 of 5 stars
Having read the previous two books, I was looking forward to this, the conclusion of the series, and I was definitely not disappointed!

Geneticist, Don Tillman is back with his family – wife, Rosie and son Hudson.

And they are back in Melbourne after 10 years in New York.

I always find any book that deals with people on the spectrum extremely interesting, and this was a humdinger of one!

Reading about how Don, who has Aspergers, ends up nearly sacked from his new job, due to his social 'inadequacies', reading situations wrong, and thinking rather laterally, rather than with the emotion that a neurotypical person would, was done in an extremely funny, yet sensitive way.

I love how Rosie interacts with him, knowing his quirks and traits, gently reminding him of how he should be reacting to situations.

It was great to follow his journey through his next project, which was to guide his son, Hudson, through a particularly tough transition from his US school to his new one in Australia. Don recognises many similarities between his own school life, and that of his son's, and his sole aim is then to coach his son through school, teaching him acceptable behaviours and emotions, especially after the Head and Hudson's class teacher are convinced he should go through testing to see if he has Autism.

I don't want to go into a lot of detail, I hate to leave spoilers, so I will leave you with this.

It's a great read, handling a sensitive topic with delicacy and humour, and an extremely satisfying end to an all-round fantastic series!

Thank you to NetGalley and Penguin UK – Michael Joseph for an arc of this book.
Releases April 4th 2019
Reasons to be Cheerful by Nina Stibbe

My rating: 5 of 5 stars
What a delightful read!

This was the first of Nina Stibbe's books that I have read and I really enjoyed it. A light-hearted read that left you feeling good.

I have to say, as the daughter of a dentist whose family lived in a large flat about the surgery, there were some scenes that really had me giggling, like JP rushing upstairs for a quick toilet visit, or nap… like my dad!

The characters were well formed, and I loved Lizzie and her quirks.

And I have also been made aware of the fact that there are two previous books about Lizzie… may just have to get them as well…

Many thanks to NetGalley, Penguin Books (UK) and Viking for providing me with an arc, in exchange for an honest review.

So, seven books this month!
I have the Easter holidays soon, so I hope to read plenty in that time!!
What are you reading?