Happy Monday to you all! Another week has passed. Where does the time go? And yes, another busy one for me too! Settled with that cuppa? Right then…
If we were sipping chai together I'd start by giving you the next update on the health situation. I spent most of the week with just dull aches in my knees and one shoulder, but nothing debilitating. I hoped that maybe it was just something viral. The Drs appointmet didn't give me much more, other than another clear set of bloods, checking off inflammation and rheumatoid arthritis. I told the Dr that I wasn't in awful pain, at the moment, but the tiredness, and headaches were still around. He said things like fibryomalgia are hard to diagnose, and often a process of elimination. There are meds he could give me, but do I want to start existing on tablets that could end up giving me other side effects? No. I think at the moment I can manage the pains tht creep up. He sent me off with some exercises and told me to take Pops' advice with some yoga breathing and massages. All was fine… until Saturday. The knees were really painful, but not as bad as that awful day 3 weeks ago. I lay in bed with a hot water bottle on them. The heat soothed the pain away for a while. Then we went to Bluewater on Sunday and all was fine, until I had a sudden pain on my ankle as I was walking around. It came along so suddenly, I just don't know what is going on. Another visit back to the GP? Who knows when I'll get an appointment now… Long soak in a warm bath for me and more hot water bottles, along with ibuprofen if needed, I think…
If we were sipping chai together I'd tell you that school has been good too. We started the week with Armistice Day on Monday. It's not easy to explain to children aged 4-5, what Poppy Day is, but we tried our best, and they made some lovely pictures of poppy fields. Then Monday and Tuesday evening were late ones for us as it was parents evening time. For the most part, things went well. It just left us all very tired. The next fun thing we did was sensory spaghetti play! I spent a good hour and a half one night, cooking and colouring spaghetti so they could hide letters and numbers in it and try and fish them out using gian tweezers! They loved it! And Friday was Children in Need, as I posted about earlier. The children love it when they get a chance to be involved in anything and dressing up is of their favourite things. What better, than to be able to dress up, and raise money for charity too?
If we were sipping chai together I'd just have to slip this one in… One of my beauts always brings in pictures and 'gifts' for us and this week, I was given a cut out picture from an LOL Surprise magazine. "This is you, Mrs Bhathal!" What do you think? I am starting to feel delusions of grandeur… may just ask you to call me Queen Ritu soon… 😜
If we were sipping chai together I'd leave the best news to last… I finally revealed my cover! I have been toying with the idea of revealing it a lot recently, but wasn't sure, especially as I haven't got a solid publish date yet. But, to be honest, it shouldn't be long now. I'll get my final draft back from the editor in a couple of weeks. I just need to write a blurb I am happy with, and add the 'weird' pages, like acknowlegements, dedications, about me, and that published on page to the manuscript. I have started formatting, and hopefully any changes to the script will be minor, which I can do in my formatting programme. Then I can let my dear cover designer how many actual pages the paperback will be, so she can send me the relevant cover, complete with blurb and spine. A wrestle with KDP, and hopefully I can get myself set, and announce a pre-order and publication date for you all! But if you did happen to miss it… here is my book baby!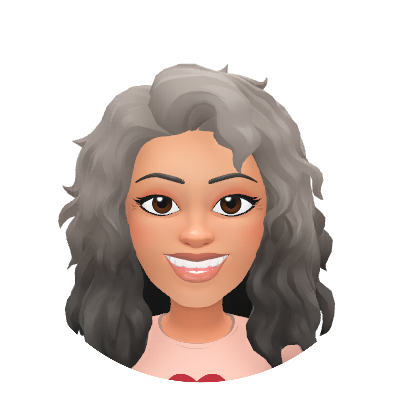 If we were sipping that chai together, and possibly reaching for cake or cookies I'd mention that I must be really wicked, because, honestly, there is no rest to be had for me here! We will be upping the ante with beginning Nativity rehearsals, to start off with this week.
If we were sipping that chai together, and possibly reaching for cake or cookies I'd tell you that Lil Man and Lil Princess have another day off school on the Wednesday, so Lil Princess will be coming in to help me for the day, and then I have to take her to the dentist.
If we were sipping that chai together, and possibly reaching for cake or cookies I'd let you know that I will also be hosting my first ever parent meeting to discuss our Phonics scheme to the reception parents, as this is my subject responsibility this year. And on the same day, I will have to hare out early as Lil Princess and I are off to see Little Mix in concert too! I am already tired, and it's only the beginning of the week. Hope my aches and pains hold out!
If we were sipping that chai together, and possibly reaching for cake or cookies I'd also slip in that today, Monday, is our wedding anniversary. It falls on a Monday so there won't be much celebrating, but plenty of time together. ❤ 18 years… where did they go?
Right, that's me done Peeps! Let me how your week has been.