Happy Monday to you all! Boy, am I glad it's this particular Monday… Finally, half term break is here! Right, where's that Chai?
If we were sipping chai together I'd repeat the comment above. Boy, am I glad that it is half term! The exhaustion has fully kicked in. I have been falling asleep far too early every night, dragging myself out of bed in the mornings, and the knees… yup, the pains are back. Actually, typing this, I can feel a twinge in my little finger too… Here's hoping a break from school will help me out a bit.
If we were sipping chai together I'd sigh and say, it won't be much of a break, but I'll go into that later!
If we were sipping chai together I'd tell you that the week at school has been the usual craziness, but muted. Why? Because there has been some crazy virus that hit our Reception classes, and instead of 29 children, I have had a varying number, the most being 23, the least 18, all week! There was tonsillitus, sickness bugs, extreme high temperatures, headaches, coughs… what to do? As long as they didn't give it to us, and use the break to get properly better! But as I said, it has been very quiet. We have had a lot of quality time with the children that were in, so that was lovely, but I do miss seeing their smiling faces! I had a great time this week, roleplaying through storytelling. We were looking at international traditional tales, and were doing Aboriginal dot art. This sparked a bit of atmosphere, where we had a camp fire on the TV, the lights off, and aboriginal music playing in the back ground. We decided to read an Anansi tale, because the artwork in the book was quite apt. And as I went to read the story I decided to change my persona. I was no longer Mrs Bhathal, but Sheila the Storyteller! It was so funny – I was reading in an Aussie accent, then it clicked that Anansi is a Caribbean tale, so whilst reading the narration, I was Aussie, but I had to switch to something more Caribbean for the speaking parts. The other adults in the room were in stitches! And the icing on the cake was one of the children totally soaking in my silliness, and referring to me as Sheila as I asked questions! Because it was enjoyed so much, we decided that Sheila needed to come back on Friday, and this time, thanks to a dear colleague, I even had one of the cork hats! We read There Was An Old Lady Who Swallowed A Fly first, then Mrs Bhathal disappeared and Sheila turned up with her own book, There Was An Old Lady Who Swallowed A Mozzie! And this time the story was told to both Reception classes! It was such a giggle!
If we were sipping chai together I'd say that the Blog Tour came to an end on Wednesday, with some wonderful posts by all the hosts, and I have shifted 88 copies of my book in total. Wow! And I have amassed a few reviews on Amazon and Goodreads too! I am humbled by the words people have used to describe my words and story. They really like it! And my dear brother is on call for if anyone approaches me regarding movie rights! (He's thinking ahead, I think. It's good to have someone with that much faith in you!) I recieved
If we were sipping chai together I'd excitedly tell you that I have even designed my own media kit to go with the book, and I had them printed out… Check these beauties out!
If we were sipping chai together I'd mention that a while after I had my poetry anthology published, I discovered that you could get book cover lockets made with whichever cover you wanted. This was my little memento for that special day. So it stood to reason that I needed the same for this book of mine… what do you think?
If we were sipping chai together I'd say that a couple of other pretty lovely things happened as well this week. Firstly, I was featured on Instagram with a little quote from me.
If we were sipping chai together I'd try and contain myself before telling you the BIGGIE. I was approached by London radio station, TalkRADIO, to be interviewed by them next month! And, even better, the other person on the show will be Amanda Prowse, one of my favourite authors, and inspirations! I am totally gobsmacked, and I'll be sure to tell you all when and where you can listen, when I get all the details!
If we were sipping chai together I'd have to mention that other day../ Valentine's Day too. We had plan. A dinner out on the Friday, or Saturday, but health took that decision out of our hands. Hubby Dearest had the worst cold so we spent the evening on the sofa with our Sonu Singh snuggled up between us! Still, it was a lovely evening, sniffles and all!
If we were sipping chai together I couldn't forget to mention the storms. Hot on the heels of Storm Ciara from last week, we had Storm Dennis come to visit. He was full of wind and hard rain. And he caused my car service to get delayed too… It meant that the whole weekend was spent inside, which I loved, as I read plenty, and I got back into writing for book two! Hubby Dearest used the time to recuperate, barely leaving the bed, and Lil Princess loved lazing about. Of course Lil Man was bouncing off the walls. He hates being stuck inside! Still, we survived!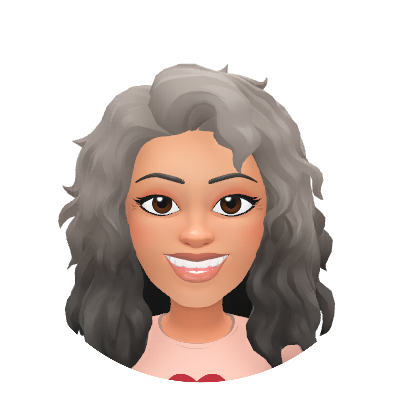 If we were sipping that chai together, and possibly reaching for cake or cookies I'd tell you that this week will be filled with car services and MOT tests, dentist appointments, Lil Princess's birthday, and a possible trip away for the weekend! I will try to get a bit of writing in there too!
If we were sipping that chai together, and possibly reaching for cake or cookies I'd say that I promise to make time for me as well. I need to get some relaxation in, somehow!
Right, that's me done Peeps! Let me how your week has been!