Good morning, Peeps. It's a Bank Holiday Monday here, so I am not rushing off to work this morning, but quite possibly rushing around doing other things.
You ready with your drink?
If we were having chai I'd probably sit down and scratch my head, before trying to work out what went on, last week. I know it was busy, but days are blurring into one, if you know what I mean?
If we were having chai I'd start by mentioning the house tidy. Yes, that is still going. I clear areas up, and end up with boxes packed that need transporting to the in-laws' home, things we need, but not right now, so they can be homed somewhere else for now. The tiling is coming along nicely in the gutted downstairs shower, too. I believe we have a team coming this week to start rendering the porch as it was never completed when we had it built, and then painting the outside of the house. I still have two cupboards to destroy, but they'll take a bit more time.
If we were having chai I'd have to say that there was drama on the Monday night, though! Our boiler is a little old and temperamental, and it decided it didn't like it when the new radiator pipes were set, so when I went to wash dishes, there was no hot water. This meant no showers for the kids, and we couldn't reset the water pressure. The plumber came over, happily, and tried to no avail, which meant an emergency stop over at the in-laws, for the night. Thankfully it was sorted by the team the next day, but when you're already a little stressed with the work going on, this was not a welcome addition to our our catalogue of issues!
If we were having chai I'd tell you that we had our socially distanced family dentist appointment on the Monday, too, and thankfully, all three of us (not Hubby Dearest, he doesn't come with us!) have been brushing well, so that's a relief! Even had my eyebrows done, and they feel so good after all this time! And I got their school shoes too. I think uniform is all done. If it isn't I'll have to sort it out as and when.
If we were having chai I'd tell you that school opening for the children is imminent! I was in on Tuesday for a couple of hours, after having to attend a webinar at 8.30am (at my in-laws, where we'd had the emergency sleepover). A bit of paperwork, and planning done, I came home and intended to rest up on the Wednesday, ready for INSET days on Thursday and Friday, and the official beginning of my new Senior Leadership Team role, as Early Years Phase Leader. The two training days went as well as they could, with me ending up with one staff member going on early maternity (don't blame her, it is too up in the air with COVID-19, I wouldn't feel comfortable being pregnant, and at school with young children). So now we have a supply for a few weeks, until we find a permanent replacement. I have been making staffing plans, and timetables, and ably assisted by a wonderful team. Thankful I have them, to be honest!
If we were having chai I'd tell you that the weekend was a mixture of resting, as well as some more clearing up, in preparation for the week ahead. But I did rest, as well as read lots. I think I read four books this weekend, alone! I did contemplate writing, but my brain was far too flummoxed for it, so I left it.
If we were having chai I'd say 'talking of books, you know mine…?" and then I'd sneakily mention that Marriage Unarranged is on sale until the end of the day Thursday, 3rd September, which also happens to be my birthday… so if you haven't got it yet, and you are in the US or the UK, it is on Kindle offer at 99p/99c! Grab it while you can! https://getbook.at/MarriageUnarranged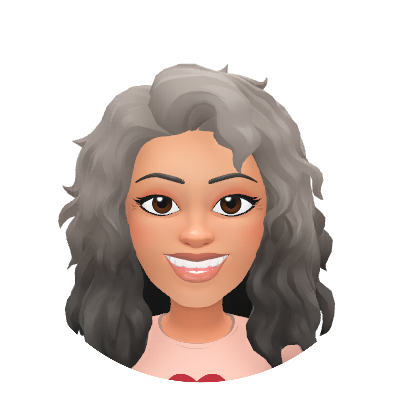 This week, after the Bank Holiday, we will be officially open for school, so I know my time will be taken up with all the stresses, and fun of starting a new school year, and meeting my new class. I look forward to telling you all about it!
I truly hope that the builders are nearly finished with that bathroom, too, by the end of the week…
Finally, I have one of the appointments for my joints, and I go for an MRI scan on Wednesday… wish me luck!
Then Thursday, along with my BIRTHDAY, I have to take Lil Princess to have two teeth extracted, in preparation for the braces she will be having fitted…
Oh, and while you're here, did you sign up for my mailing list? I am in the middle of writing an exclusive Chickpea Curry Lit story for my subscribers, and there will be news, tips and even recipes! You know you want to join… go on! Click the pic below to sign up!