I've got to be honest, this last week felt like it was at least seventeen days long. Anyone else felt that?
Right, get your cuppa, and let's have a catch up!
If we were having chai I'd start with school, as always. So, we had the Ed Psych in to see that student of mine. Even she waas left, at the end of an hour saying she was confused, and that she could see we were all on edge. We monitored him, but also wanted to see his behaviours fully, and she did. Not listening, doing what he wanted, and even going to throw a chair at one point. Children were moved for their safety. The report had me fuming, though, as even though she understood our frustrations, in it she made out as if we hadn't even tried to do anything to stop him! Honestly, woman, if I wasn't going to risk damaging the rest of the precious little minds in front of me, I could have directed all my attention to him, but after they had already experienced a pretty traumatic first week back, I needed to make sure they were safe and happy, as well as that one student. Breathe, Ritu. One of my part time team members has offered to come in every day, even the days she doesn't work, so he can have a constant face as his person, for a while, to try and coax him back to the classroom, the way he was handling school life before the lockdown. Fingers crossed!
If we were having chai I'd have to admit that this last week, as I mentioned above, feels like it's been never ending. Every morning I woke up convinced that we were at least a day further along than we actually were, and when reality sank in, it was rather depressing. The class have been fantastic, in general, but there are some who are becoming increasingly hard work… a mixture of SEN issues and the cumulative effects of lockdown, I guess, but whatever it is, I am exhausted, and have, for the first time in my teachign career, been counting the days to the Easter break, not just because I need a break, but because I need a break from the kids. That isn't a fun feeling, I'm telling you, because I love my class to bits, but I do feel overwhelmed. Still, a nice little present I got in the post, cheered me up!
If we were having chai I'd remind you that it was Comic Relief on Friday. I was unable to get an official Red Nose this year, but, to be honest, a Red nose Mask would have been more appropriate! We all wore red to school, and donated money to a great cause. And one of the best parts of the day, was receiving a present from a parent… See below! I only had one, I promise!
If we were having chai I'd add in that seeing as I am on my healthy living mission, I was relieved to know that, despite my HUGE Mother's Day meal, and the nibbling that comes from exhaustion, I still managed to lose a teeny bit of weight this week, and I exercised every day, be it following a video or going for a walk! Yay, me! And on Saturday, despite being shattered, I was challenged to a 20k steps in a day challenge by a friend, so I took it up! And I did it! Actually, I hit 25K in the end, and even though I was shattered, I was so proud of myself! I didn't win, one of the others topped 30k, but I was second, and I was more than happy with that!
If we were having chai I'd say that I also got my second Pfizer shot, too! If you read my Spidey post, yesterday, you'd know that our staff at school were honoured to have been offered the shots, earlier this year, but because of the possibility of clashing opinions as to whether I should have had it, I hadn't made it public. But now, I have. And I am, so far, okay, with regards to the side effects, but the last time it was two days before the headache from hell kicked in, so there is still time… but, then again, there is still time for me to feel no side effects, too. (Here's hoping!)
If we were having chai I'd say, quietly, that house stuff is moving along very positively, too, and I hope to be able to give good news, soon… but not yet!
If we were having chai I'd tell you that the kids have started doing their home tests now, so that is three of us, testing on a regular basis. What fun. At least we know that we are safe! And Hubby barely goes out, so if we are okay, it is almost safe to assume he is, too!
If we were having chai I'd leave you with our darling Sonu Singh. He's been keeping me company most nights, in my exhausted state, snoozing as I snooze, too!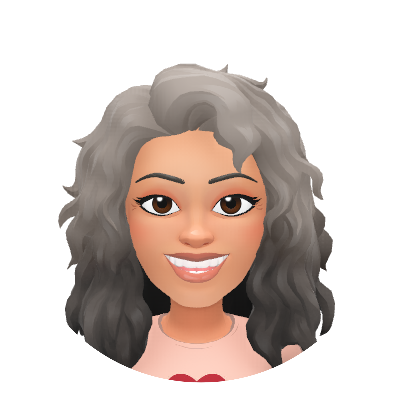 This week, I will be pretty much the same as last week, with more school based issues to deal with, as well as trying to stick to my healthy lifestyle. Again, not much energy for anything else! It'll be the last full week at school before the Easter holidays. The last week of term is 3.5 days!
And while you're here, did you sign up for my mailing list? I am in the middle of writing an exclusive Chickpea Curry Lit story for my subscribers, and there will be news, tips and even recipes! You know you want to join… go on! Click the pic below to sign up!