And I can finally confirm that the birthday part of the month is finally over! And my week off… Back to work today, but first, let's chat abot the last week.
Have you grabbed your beverage of choice?
If we were having chai I'd say that this week off was so needed, and I didn't even know how much so, until I finally began to unwind. The last 6 months have been even more hectic for me, than usual. Despite the country going into lockdown, twice, I haven't had the chance to be at home, being in school pretty much the whole time, mind constantly whirring about school related stuff, even in the Christmas holidays. Then, we have the house stuff. It started with the renovations and redecorations, and now we are in the midst of the whole house on the market stuff, and what with viewings happening, I have become a master at the quick 'tidy and hide' required to make your lived in home to look almost picture perfect! On top of thet, coping with the kids and theor home schooling, and worrying about family in general. I really honestly can say that I haven't switched off, at all. So, the first couple of days, I made sure I did. Total switch off on that weekend, reading solidly, and barely moving from the sofa. Monday I was awake early, as I usually am, but I made sure I had a lie in, before getting on with the day. My highlight of the day was a FaceTime with the wonderful Lucy Mitchell. I love Lucy, honestly. She has been an inspiration to me, the last few years, pretty much since we started blogging, actually. We talked all things writing, books, worries, joys, and it was just so wonderful to chat to someone likeminded. We have met a couple of times, at the Blogger's Bash, and Lucy was also one of the first ever people to read Marriage Unarranged, in it's first draft glory. Peeps, you can partially thank Lucy for that book finally coming to fruition!
If we were having chai I'd tell you that the kids made the most of the week off, too, and being the ages they are, they were in bed until gone midday, pretty much every day! I did try and rouse them eaerlier, to little success, however. Aside from reading, I was determined to do some writing, or at least prepare my mind for some new words. So I did get my desk ready, and I began the reread of my 56k so far manuscript for book two. (Yes, those of you who are waiting, it is getting there!)
If we were having chai I'd mention that it was Shrove Tuesday, too, and I am rather partial to a pancake, or three, so I had to indulge, just a little…
If we were having chai I'd tell you that Thursday was a huge day for me. I woke up feeling rather awful. Not ill, but just really down, and that is not like me at all. I had, after many months, stepped on the scales and I was horrified. Seriously, HORRIFIED. I hadn't weighed that much since I was pregnant. And knowing that pre pandemic, I had been so proud to havae lost an errant half a stone, to see that I had put it back on and then some, I was distraught. Even my leggings were beginning to complain, and you know how forgiving leggings are, usually. Then there was the feeling of failure, as I hadn't been able to get into the writing zone all this time, coupled with not being able to see my family for so long. I was done in. But then you have to embrace life's challenges, don't you? So, I decided, that morning, that I needed to do something about it. It wasn't going to happen itself. I logged back into Noom, to start with, and stated my intentions to lose weight and generally create a better lifestyle for myself, heaalth wise. I also had to contend with fact that I would be losing more pounds that day, too, but £s, not lbs. My car needed its service and MOT. I took the bull by the horns. Dropped my car off, and went for a walk, the long way round, to get some steps in, stopping at the local green grocers, to get some fresh fruit and veg, and made my way home. and that has been the focus of my week. A healthier me, means my mind is more focussed. I have been going for a walk every evening, too, with Lil Man, and done a short exercise class, via YouTube each morning. Logging my food, and all the water I drink, too. This aalso transferred to my writing. I know, realistically, that when I get back into school I won't be able to write daily, but I have to do something, so you're looking at someone who broke the writers block barrier and added another 2.3k to her WIP! Go, me!
If we were having chai I'd tell you my final big event of the week. It was Lil Princess's thirteenth birthday! Now, I had the joy of celebration, the disbelief of time passing so fast, and the quandry of how to stay healthy while having cake around me, as well as possible takeaway, too! She had a fabulous day, and we did our cake cutting via the video call that has become a norm, now, especially as it was my father-in-law's birthday on the same day. Then the dinner arrived – Chinese. Yes, I ate it all. I ate, maybe, a little more than I wanted to, but I enjoyed it. Because I know that is not the norm. I'll be back to the good eating the next day. (I lied – had cake for breakfast the next morning!) Still, I'm determined, and now I have a teenage daughter to keep me on track, too!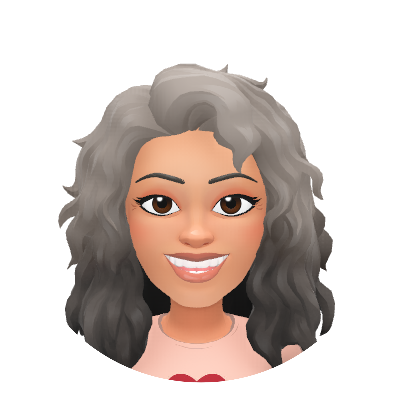 This week, as I mentioned earlier, we're back to school. Well, I am, physically, anyway, on Monday. The kids start their virtual learning on Wednesday. But the biggest thing will be waiting for the announcement from BoJo, later today, letting the country know the government's roadmap for getting the country back out of lockdown, hopefully, for the last time. I'm fully expecting to hear that schools, primary, at least, will be starting back on March 8th, and, maybe some of the exam year groups in Secondary schools, but aside from vaccinations going ahead, and most members of staff taking bi-weekly Covid tests, nothing has changed, so it just remains to be seen, as to whether schools are a vector for transmission, and numbers fluctuating. There has been no difference to our guidance, for safe schooling, no new ventilation systems in place, or the idea that maybe class sizes should be smaller to help with distancing. A blended approach with part in school and part home learning. Nope, Nothing like that has happened. I just pray that any decisions made are made with the right guidance. (Though, with their track record, I'm not too sure…)
And while you're here, did you sign up for my mailing list? I am in the middle of writing an exclusive Chickpea Curry Lit story for my subscribers, and there will be news, tips and even recipes! You know you want to join… go on! Click the pic below to sign up!