Oh, man… anyone gotmatchsticks to keep my eyes open, while we sup our drink?
It's been another one of those weeks… (when is it ever not, in Ritu World?)
If we were having chai I'd begin with updating you about school. So, this week the children in our class were staying for lunch for the first time. I was dreading it, since there was a new format, where the teacher stay with thoses having packed lunches, and the assistants were to go to the canteen to support those eating school lunches. we adapted it slightly, as there were few children having packed lunches, so my team teacher had lunch with the packed lunch kids, and I ventured over to the canteen with my teaching assistants, to see how the school lunch children would settle. I have to say, that apart from a couple of teary faces, most did really well. Then illess kicked in around school. Children with streaming noses, and even pants being pooped in twice! I only had a couple off, over the week, but the other class was depleted from 27, to 20 by the end of the week! Elsewhere in the school, absences started, where people kept their children off with temperatures, or coughs. One of my colleagues was called as her son, in a different school, was sent home. It meant that, until he had a negative test, he couldn't come back, so she was unable to be at school. That meant, in turn, that I was asked to spare an adult… which left us a little short. Then the nursery teacher was off, so we had to scramble to find a supply teacher. And I had to deal with a biting incident, and then a parent calling about said biting incident, and another parent calling to ask about a child in school with a runny nose… Basically, it was never-ending. I was grateful for the weekend, but rest wasn't meant to be…
If we were having chai I'd tell you that, alongside the craziness of school, I was acting like a taxi service for the kids, with training or tutoring, or more training, followed by cricket matches… and a trip to Bluewater. I haven't been there since lockdown started, and to be honest, I was a little nervous. Lil Princess had a friend who was celebrating a birthday, and there were four of them who were going to chill in the shopping centre. I had agreed to take her, as she has barely been out over the last six months, and I felt that this would be good for her wellbeing, then the cases of Covid-19 started to rise, and the talk of a possible second lockdown began. And talk of cancelling was met with sulks and moods, so I took her. And as it was Friday, I was shattered, so after a few moments of walking around, I ended up in Costa, with a huge Chai Latte and my Kindle. I was there for nearly two hours, and I tell you, I could have happily fallen asleep!
If we were having chai I'd update you on the house. So the front is painted. The porch is nearly complete, the downstairs bathroom is functional! The inside is being painted… The last set of wardrobes upstairs have been dismantled. My husband has more clothes than me! And he is awful at getting rid of things, too. Some of the guys doing the work are very aware of us wanting to get things done quicker, and have volunteered to work weekends, so that has been a bonus in one sense, as things will get finished sooner, but the bummer is that there is no rest time for us. There is always something that needs doing, or a room that needs clearing… hence the tiredness. Still, it'll all be worth it in the end!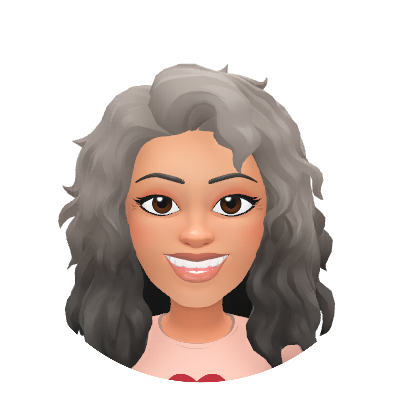 This week, the kids in my class are finally staying fulltime… let's see how they (and we) cope!
Fingers crossed that the plumber guys will have finished, and the painters will be done, and possibly only the flooring left!
I can't even think of anything else to focus on… life is too crazy, with school and home improvements!
Oh, and while you're here, did you sign up for my mailing list? I am in the middle of writing an exclusive Chickpea Curry Lit story for my subscribers, and there will be news, tips and even recipes! You know you want to join… go on! Click the pic below to sign up!