"A mother is the one who fills your heart in the first place."

Amy Tan
Thakn you for this, Spidey.
It is indeed Mothering Sunday, here in the UK, today.
As I have written this the night before, the hope is that I have managed a lie in, but to be honest, given my body clock is operating on a different time zone to the two teenagers, and the night owl husband I think that even with my idea of a lie in, I'll have been up a while, before they awake, so breakfast in bed is an idea that never seems to work!
Today, I want to celebrate my mother, though.
Again, I won't be able to be with her, physically, due to the Covid restrictions, but that doesn't mean I can't appreciate her.
Without my mum, I wouldn't be the woman I am today. She's been my guide, my support, my shade, my sunshine, my friend.
She's loved me, cradled me, sheltered me. She's advised me, guided me, berated me (where needed).
But most of all, she's been there. I know, that, despite being forty five, I have those moments where I need my mum, and she is always there, at the end of the phone, or video call, ready to listen.
And having learned from her, I try to be that to my own daughter and son.
I've said this before, but if i am even half the mother my own is, I would be a good one.
Today can't pass without mentioning those other women, who I hold in high esteem, too.
My mother-in-law, who gave me her son, as my husband, and who has been my mother, truly, not an 'in-law'. I am lucky to have such a wonderful relationship with her, and I am grateful every day.
My aunts, who have loved and cherished me, throughout my life. We may not live close by, but I know they are there, and some have been key figures in my life.
Even my best friend's mum, who I call Ammi, because she opened her arms to me, the moment she knew that we were inseperable as a duo, and welcomed me as her fifth daughter. When I was at university, my own parents were a good few hours away, and my best friend's family, just a short drive away. I would spend time there on some weekends, and she got to know my favourite dishes, so there were times when she'd send special food, just for me, when my bestie had been at home and I hadn't been with her. It still happens, you know. If we have a meeting planned, Ammi would still make sure she's made certain things for me to have.
So, how are you celebrating Mothers day? Are you the one being spoilt, or are you celebrating a great woman, mother or other, today?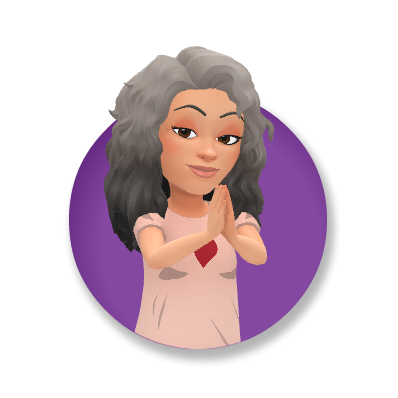 Have a peaceful Sunday Peeps.