Happy Monday to you all! It's been another busy week (when is it ever not, in Rituland?).
Are you seated comfortably?
If we were having chai I'd take a deep breathe and get started on school. If I can be honest with you, things haave been so hectic, I can barely remember what happened when! But we still have the tough slog with the child whose needs are increasing. He is on reduced timetable and has good and bad days… Then there are the others. There are several concern students. It is so worrying seeing how many children could be classed as having Special Educational Needs from such a young age. Did I tell you that there is already three children who could be diagnosed in our nursery, and whom I will have the pleasure of teaching next year? (Unless the powers that be decide to change me up to a different year group all of a sudden? But there was a silver lining. One of my little lovelies came bounding in late one morning with a huge bag of chocolates and a bunch of artifical flowers for me! I said thank you, and asked what they were for. "Because I love you , Mrs Bhathal!" I melted.
If we were having chai I'd have to let you know about the vaccine and the side effects, too. Well, after all my worries, I was actually perfectly fine! There was a moment on Thursday when I thought I might have a headache, but that was more to do with the rest of school stresses, rather than the vaccine. Some of my colleagues, however, were not so lucky. I had two down on Thursday, and one was definitly to do with severe side effects! But by Thursday, we were all back up to scratch! Oh, and another school based pic here. On one of the days when I am out of my class, planning and doing management stuff, the children and adults created this for me and my Teaching Assistant. I was so touched. It made the rest of my week!
If we were having chai I'd tell you that another couple of lbs down, and I am so happy to be on Noom, and trying hard to change and maintain my good thinking towards my lifestyle!
If we were having chai I'd tell you that the weekend went smoothly… more house-related things, as well as chilling, and reading. My reading has definitely slowed, recently, because I am shattered every night after school!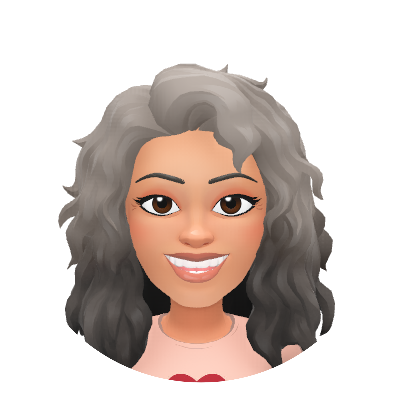 This week, I will be relaxing, for at least part of this week. I think I deserve that, at least, after the 3.5 days left, of term, but then again, will I? Cricket season is now upon us, and what with Lil Man playing for his local club, he has also been selected to play for the District, so matches and training with double! Joy!
And while you're here, did you sign up for my mailing list? I am in the middle of writing an exclusive Chickpea Curry Lit story for my subscribers, and there will be news, tips and even recipes! You know you want to join… go on! Click the pic below to sign up!