I was lucky to have had two weeks off, for half term, considering the housemove, but it went so fast!
And now, before I get an early night, ready for school, let me have a catch up. Drinks to hand? Mine is an ice cold glass of water, as it is boiling here!
If we were having chai I'd sigh, and say, we are so happy to be in our new home, but boy, are there still lots of silly things going on! The Vendor never got back in touch, so we will have to take other routes to resolve some issues, but we will get there. The garden is looking lovely. In fact, I am sitting outside as I type this! And I feel at peace, totally, right now.
If we were having chai I'd tell you that Sunday nght I went to bed shattered, but really happy, as I got my writing/reading space organised. Now, it wasn't where I had planned it to be, because there is an l-shaped room in the eaves that Hubby Dearest was going to use as his office space, but due to internet issues, it wasn't working out, so he ended up shifting to the spare room, downstairs, then into the small bedroom, which was actually going to be my space, once I was all ready to set it up. Anywho, things happened, or didn't, and he is now going to stay in the downstairs room, as it is more light and airy, considering he will be in there all day. But I have now been gived the upstairs area as mine… and I have been very busy, ordering shelving, storage, etc, for the room. Hopefully next week, I can share photos! But I was building flatpack furniture in the heat we are experiencing right now, and that wasn't fun! My new chair should be arriving tomorrow, and I can start to slowly shift books here, ffrom my in-law's house, where they have been in storage the last few months! Boy, have I missed those!
If we were having chai I'd mention that we've been practicing the new commute, since Lil Princess didn't have 2 weeks off, like me, so that was handy, but I have ended up driving double what I would usually do, as I was coming back home every morning, then doing stuff, and then driving back, picking her up, then going to cricket matches, or practice! Cricket season is very time-consuming, I tell you! Actually, on Tuesday, we went to a match, and I had been so busy all day, I hadn't even eaten lunch! So, I ended up with hot chips as we watched. I can't complain!
If we were having chai I'd say how on Tuesday we ended up staying the night at my in-laws, as I was taking my father -in-law to have cataract surgery, and we needed to be there at some unGodly hour, so if I was travelling from home, I'd have had to be up and out the house by 6am! And to drag Lil PRincess too, at that time, would have been unfair. Anyway, we stayed, and I took him. I was there for around five hours, as the procedure was taking place, so I took time to relax, a little, and reaad, but ended up chatting to two other women who were waiting for relatives to have theirt procedures done too!
If we were having chai I'd mention that I managed to watch Friends; The Reunion, too and I was so glad I did. Watachinng Friends when it originally came out, during my years in Kingston, living with a Friends freak, I became a huge fan, too, and even now, when the reruns are on, on the Comedy channel, I could watchc the epsiodes over and over. It was actually pretty emotional by the end!
If we were having chai I'd have to tell you that 'that time of year' has come. Report writing time! So, even though we aren't officially at school, I needed to make a start, which I did. Still loads to do, but, as I said it's a start!
If we were having chai I'd like to end, today, on some of the flowers that are in bloom, right now, including my first roses! So pretty!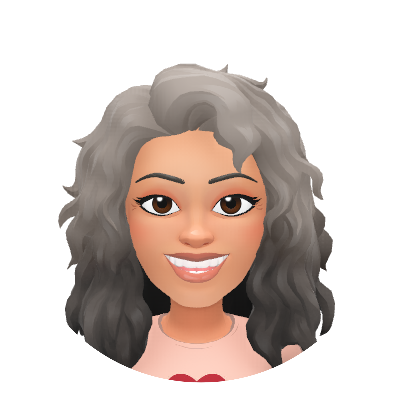 This week, we are back to school, thata grindstone well and truly on… But this week, we are celebrataing the Olympics for the whole week, so it is going to be off time table learning, with lots of opportunities to teach the children, school-wide, about the games, and diversity, too! Home wise, there will be cricket (when is there not?) and more getting things sorted out, slowly… Oh, and more reports, obviously!
And while you're here, did you sign up for my mailing list? I am in the middle of writing an exclusive Chickpea Curry Lit story for my subscribers, and there will be news, tips and even recipes! You know you want to join… go on! Click the pic below to sign up!