Two weeks of the holidays, done, and I feel like I have lived several weeks within them, to be honest!
Another eventful week, filled, not with school, but plenty of other stuff! Right, got your drink?
If we were having chai I'd start by saying that cricket is exhausting. Not the playing, because I don't do that, but the taxiing around, and the watching and the waiting… At least another four days where cricket took us hostage.. I guess it is a good thing I kinda enjoy it, eh!
If we were having chai I'd tell you that we ventured to Bluewater one day, and there were moments there, that I didn't think I'd see, like my two actually saying they want to wander off, together, instead of trying to kill each other, so I could browse the statationery shops and book stores in peace! To be honest, I didn't, because I am still not confident that they wouldn't end up in an argument, but it was good to hear. They wanted to do a bit of shopping, and then after popping into M & S for some special food, we went home.
If we were having chai I'd mention that, in other news, I spent forever in the car, ferrying the in-laws to various hospital appointments, which was fine, as, even though they were early starts, I am up early, and because it waas the holidays, I didn't have to take time off, unlike the others in the family. So, two covid tests, and a cataract op later, I feel I have had my fill of them. There was also meant to be a knee replacement op, too, but it got cancelled 48 hours before, as the consultant hadn't done all his checks. So my poor mum in law had to isolate for ten days, and we couldn't even take Pops and Mum to visit them because of that isolation, for nothing!
If we were having chai I'd say that the reading slump has finaally ended. I think I must have read around five books just this week. Honestly, I am listening to my body, especially in those periods of time that are my own. I am not going overly crazy with cleaning. The house is clean and tidy, but I am not obsessing over it. If I have spare time I grab my kindle or book, and snuggle on my sofa, in my reading/writing snug, in the garden, or on my bed, and I read until my eyes droop. If they do, I place the book to one side, and snooze. Another few days of that, and I hope to have shifted the exhaustion!
If we were having chai I'd have to admit to being awful with eating. I have been so, so good, losing a few lbs, doing a bit of exercise, then eating well, and the lasat few weeks it's all gone to pot! Like, totally! the scales are showing every increasing numbers, my enercy is so low that exercise is the last thing for me to do, and I want to constantly graze! Not good! See, I manage two fantastic, healthy meals, then the afternoon slump hits, and all I do is eat snack after snack…
If we were having chai I'd tell you that those aches and pains are still there, my shoulder worse than it was before. But, we did manage to order and fit together, the garden furniture. It is being used in the conservatory at the moment, as we don't have a dining table, but it looks rather lovely! I've enjoyed a couple of meals and tea times there, looking out over the garden as I eat, or read.
If we were having chai I'd leave you with an image of Sonu Singh, who approves of the table, too!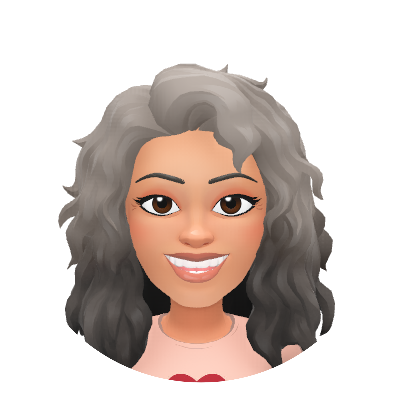 This week, there is cricket, oh and the DREADED GCSE RESULTS for Lil Man! We are all nervous. I just want him to pass, and get his place at the right Sixth Form for him, to be honest. Other than that, no plans… maybe I will be more rested, eh!
And while you're here, did you sign up for my mailing list? I am in the middle of writing an exclusive Chickpea Curry Lit story for my subscribers, and there will be news, tips and even recipes! You know you want to join… go on! Click the pic below to sign up!