Thanks for that Meme, Spidey. It pretty much sums up my feels, right now!
I know I have shared something similar in the past, but right now, this whole sentiment of being a permanently exhausted pigeon hits the spot!
So, last weekend, Spidey and I had a break, as Pops and Mum were down, and we did spend wonderful moments with them, that went far too quickly.
And I am two weeks into my summer break.
Er, and I still don't feel rested. But then, I suppose, in order to be rested, I'd actually have to be able to stop, for a h
The first week comprised of cricket (what a surprise!), at least 4 days, as well as the visit from my parents, which was lovely, but busy, and emotional too, which is to be expected after seeing each other after a year!
They left on Sunday, and then this past week's commitments started, with a cricket tournament starting on Sunday, all afternoon, as well as a match on Monday and Friday, plus an eyebrow appointment on Tuesday, and then three visits to hospitals, (not for me, I was designated driver for my in-laws and their apppintments!) Two of those appointments needed them to be at the relevant hospitals early morning, and I had a 25 minute journey to them, followed by another half an hour to the actual appointments, so I was tired. The last one was actually my father-in-law's cataract surgery, so I was sat in the car for 3 hours, waiting, and reading until he came out.
Friday/Saturday, aside from cleaning the house, and grocery shopping, I also built the garden furniture that we had ordered. Now we just need the weather to change, so we can enjoy it!
I have been shattered. This is why. No real time to stop, and put the breaks on. At least, I haven't been in school, yet. I have tried, purposely, to stop thinking about work, even though I do end up with emails coming, that are still important ones to act upon, but I have managed to put them on the back burner, so far.
But, my writing mojo has disappeared. I really wanted to use August to do some more writing on book two, but it's just not there, at the moment. I have sat with my document open several times, but nothing flows. My body and mind are on a bit of a strike, I fear.
Talking of body, my aches and pains are coming back, in the knees and shoulder… it's not a fantastic place to be.
At least I am snatching time to read, though. Heaven knows I have enough books on that TBR pile, including another fourteen arcs I have a deadline on, to read!
I really must try and slow down… Someone, have a word with Life, and ask it to give me a little break… please!
So, what about you? Do you find it easy to step away from responsibilities, and take a well deserved break?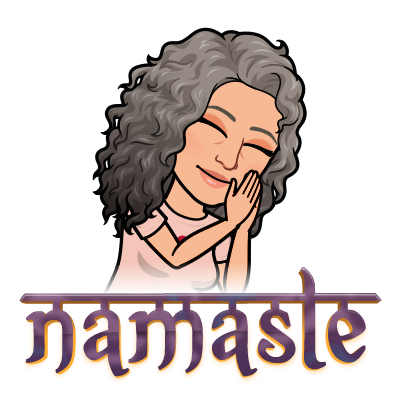 Wishing you a wonderfully peaceful Sunday, Peeps!