I can't quite believe it's the end of October, right now. We are in the midst of Autumn. The wintery nights are closing in on us. And it's definitely colder. All the more reason to cuddle up with a book! Let's see what I managed this month. I did aim to get through my NetGalley Arcs this month, so I was free to read the rest of the books I have sitting on my Kindle and bookshelves. There are four to read… As long as I don't end up requesting any others that take my fancy! (Heads up… I did request a couple more!)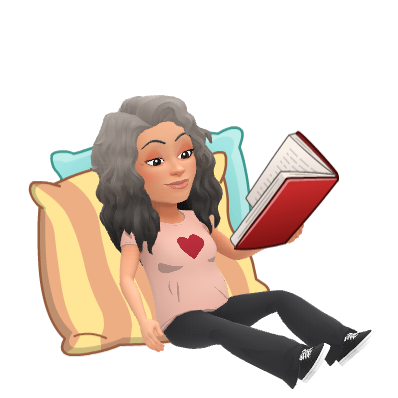 Walking On Sunshine by Giovanna Fletcher
My rating: 4 of 5 stars

What a beautiful story of friendship and coping, from a new to me, author, Giovanna Fletcher.
Reading about how three close friends, Mike, Zaza and Vicky respond to the loss of the fourth that made their quartet complete, Pia, was very emotional. A wife to one, and best friend to the other two, losing Pia shows just how differently grief shows itself in each person and their own relationships.
They embark upon a trek, as a memory to her, and alongside collecting new memories and blisters, they slowly trek through their own feelings and become a stronger unit between themselves.
I really enjoyed reading this.
Many thanks to NetGalley and Penguin Michael Joseph UK for an ARC in exchange for an honest review.

Publishing on 28th December, 2021
One Night on the Island by Josie Silver
My rating: 5 of 5 stars

After thoroughly enjoying One Day in December, I was eager to get into this soon to be released book by Josie Silver, and I have to say, I devoured it within a few sittings.
Cleo is an online journalist, with a column all about dating in the modern world, and aspiring novelist, whose editor has the bright idea to send her to a remote island, to marry herself, in a symbolic ceremony, as she turns thirty – still single.
Not 100% convinced, she arrives there, literally in the middle of nowhere, to find her less than idyllic lodge to be double-booked.
Mack is that disgruntled American, who has come to the back of beyond to find out more about his heritage; to document stories his grandmother told him, and for some thinking time. And he is also of the opinion that he is the rightful new resident of Otter Lodge for the next few months.
What follows is a sometimes funny, but wholly poignant tale of how they end up forced to live with each other in a studio style flat, and the quirky routines that they develop, including the "three things' they disclose to each other regularly, and the chalk line. I won't explain more. You need to read!
A colourful cast of characters support Cleo and Mack, as they navigate life in this unknown place – a place that might not be a tourist haunt, but which is filled with locals who really care.
What is more to say? Well, I read it and wanted to go and find myself, too, like Cleo! Where's that remote island?
(Oh, and if you are an emotional reader, you might want to arm yourself with a tissue box!)
Many thanks to NetGalley and Penguin UK for an ARC in exchange for an honest opinion.
Publishing on 17th February, 2022
Not even a cover, yet, for this next one, but it's called The Fake-up by Justin Myers.
The Fake Up by Justin Myers
My rating: 4 of 5 stars

I've not read a Justin Myers book, yet, and the intrigue of an offer to read a book without even a cover, whet my appetite!
Flo and Dylan are in love. A simple, loving relationship, where they are scraping a living together, him as a wannabe actor, bartending at other times, and her, a singer in small pubs and clubs, recording songs for her YouTube channel or working in a shop to make ends meet.
Even though they are both at a similar stage in their respective dream careers, their backgrounds couldn't be more different, with Dylan from the more working-class side, and Flo, or Floria, being from a more affluent background.
They've struggled to get their respective families and friends to accept their relationship for years, and the inevitable happens.
They split up.
Then the doors of fame seem to open up to them both simultaneously.
He lands a part in a popular soap. She finds that a song written during the aftermath of her break-up, uploaded in haste, ends up becoming a hit, made all the more popular by a famous YouTuber sharing it.
Amidst all the craziness, they both find themselves drawn together, under a veil of secrecy, having to keep a relationship that merely floundered, hidden.
What follows is the story of a year of fame, fake romances, fake hate, and a fake break-up… But how long can you fake it for?
A cast of colourful characters helped to keep the story flowing, from Max, Dylan's gay best friend, to Jesse and Sonny, the famous brothers who helped catapult Flo, and her talent, into the stratosphere. You can't forget Flo's best friend, Estelle, and her insufferable partner Barnaby, looking down their noses at Dylan, constantly.
This is a quick, cute read.
Many thanks to NetGalley and Little, Brown Book Group UK, Sphere for an ARC in exchange for an honest review.
Publishing on 7th April, 2022
Stepping Up by Sarah Turner
My rating: 5 of 5 stars

I felt like I needed this book, right now, to shine a light of positivity over some tough times.
Beth, our heroine, really ins one, though she doesn't really know it; after all, she is known for being the quitter of the family and has been, pretty much her whole life.
Until a tragedy forces her to stop quitting. Emmy, Beth's older sister, and her husband Doug are involved in a car accident that is fatal for one and leaves the other in a coma.
So we have Beth. A single woman who can't commit to a job, or a relationship, suddenly thrust into the role of mother/aunt, looking after her teenage niece and toddler nephew. With a cranky old neighbour to contend with, a mother with extremely high expectations, yet with no hope that Beth will deliver, and a best friend who seems to be drifting away, at a time when she needs him more than ever.
I truly felt for Beth, who appears resigned to thinking she'll never amount to anything. The change in her, over the course of the book, is heartwarming. I truly enjoyed her blossoming relationship with Ted, her little nephew. He's a charming little character, coming to terms with a huge loss from his life, but not fully understanding it.
She has to contend with a teenage niece, Polly, who is hormonal, emotional and has so much she is holding in, away from everyone else. The way their connection develops and goes from breaking point to a true sense of connection is wonderful.
I loved Albert, the octogenarian neighbour, who appears to be some sort of gorgon, in Beth's mind, yet is quite possibly the sweetest, lonely old man she has ever encountered. Again, her friendship with him is a joy to read about.
Then there is Jory. Beth's best friend of over twenty years. A connection so strong, that ends up fraying, through a difficult time, as they both find it hard to talk about the crux of the matter.
The way the conclusion is reached is just perfect, and all I can say is that I loved it!
Many thanks to NetGalley, and Random House UK for an arc, in exchange for an honest review.
Publishing on 17th March, 2021
The Winter of Second Chances by Jenny Bayliss
My rating: 5 of 5 stars

I really enjoyed Jenny Bayliss's first book, s jumped at the chance to read The Winter Of Second Chances.
A middle-aged heroine – what's not to like?
Annie Sharpe has it all. A successful restaurant, two lovely children in the forms of her grown-up twin sons and an adoring husband.
Scratch that.
A husband who is too busy adoring others, not her. And she catches him, in the act with his latest flavour of the month.
What's a woman to do?
We follow Annie as she ups sticks, and removes herself from a toxic situation that has been simmering for a long while, and finds herself as the tenant and guardian for a small, glorified beach hut/kiosk/tea room called Saltwater Nook.
Here, Annie finds her feet, making what she expects to be temporary friends, and a little hobby to keep her busy as. she figures out her life.
But nothing is ever that simple.
I loved Annie. She was a straight-talking woman, who found her tongue, regarding her marriage a little later than in other aspects of her life. It tales quite a backbone to leave everything you have worked for, and start afresh.
The locals she encounters are just a joy, including her new book club friends, who become a little raucous, but with hilarious consequences. The owners of the two local pubs welcome her, and she even makes a tentative friend with the local homeless man, Albert.
And who can forget John? John, the nephew of her landlady, who seems hellbent on selling this little nook she is looking after. John, who has different layers. John, who becomes rather fanciable to a newly single woman,
Thoroughly enjoyed reading!
Many thanks to NetGalley and Pan Macmillan for an ARC in exchange for an honest review,

Publishing on 11th November, 2021
Meet Me Under The Northern Lights by Emily Kerr
My rating: 4 of 5 stars

It seems to me that books with Finnish connections are calling out to me, and all the more poignant, as that is where my sister in law is from, so I find myself imagining the places I am reading about…
Now, enough of my nostalgia!
Meet Me Under The Northern Lights is a fantastic book, that follows the downfall of Radio DJ Lucy Fairweather's career when a clip of her questionable drunk dancing goes viral, but, more awful than the dancing, is the connotations that the awfully edited clip insinuates, as her character is put into question. Was she really flirting with that other presenter, who just happened to be the boyfriend of a celebrity?
Faced with the trolls that support #TeamSerenity, and back the hashtag #LooseLucy, and an endless stream of hate messages, culminating in a death threat delivered to her home, she ends up running off to the furthest ends of Finland, where her colleague's brother-in-law lives.
Can I just say, I felt the cold as I read about her arrival at Wild Zone, the Arctic Circle Experience that her host Tommi, has just set up.
I've not been to Finland in the cold, but I have seen photos of my brother with his eyelashes frozen, just from a walk, so I know there was no exaggeration!
Lucy really does find herself, out in the cold sticks, not only figuring out a way to get out of the viral video hole, but digging deeper, and recognising why some of the issues that have plagued her, have come about.
And of course, there is romance. That gruff, blunt Finn, Tommi, does have a heart, but it takes him a while to demonstrate his feelings.
With a lovely supportive cast of characters, as well as the slime balls, Mike, and Jonny from the radio stations, the reader is taken on a fantastic Arctic journey. Oh, and how could I forget Gurta? Quite key to the story, and several misunderstandings, Gurta is a little star, in herself!
Many thanks to NetGalley and Harper Collins UK, One More Chapter, for an ARC in exchange for an honest review.
Publishing on 3rd December, 2021
Yinka, Where is Your Huzband? by Lizzie Damilola Blackburn
My rating: 5 of 5 stars

Started it. Steamed through it. Loved it!
Lizzie Damilola Blackburn has written a true book of the times for those women, still single, and needing to learn how to embrace themselves before trying to please others by conforming to the stereotypes set for them.
Well, at least the stereotypes set by the aunties in the London Nigerian community, anyway.
I warmed to Yinka, the 31-year-old woman who had pretty much everything a girl could want: her own home, a great job, good friends. Well, everything except a boyfriend or 'huzband', much to the chagrin of her mother and aunties.
It's not dissimilar to the thinking of many of the older generations in our Indian communities; that if you aren't married, or spoken for, at least, by a certain age, that you will be left on the shelf.
My heart broke for her, as he tried to conform in a way that was not natural to her, leaving herself open to being hurt.
With a younger sister already married and expecting a baby, a cousin who was already settled with her huzband and three kids, and another getting ready for her big day, Yinka has big expectation shoes to fill, and she needs to do it fast.
She meets a range of characters along the way, and it just goes to show that sometimes, you aren't looking hard enough in the right places.
Yinka's Ghanian best friend Nana is awesome! A strong woman who has her own thoughts firmly in place. Her other two good friends from work bring about the perspective of people from outside the Nigerian or African community.
All in all, I loved it. Love story? Nah, more of a 'self' love story!
Many thanks to NetGalley and Penguin General UK – Fig Tree, Hamish Hamilton, Viking, Penguin Life, Penguin Business, for an ARC in exchange for an honest review.
Publishing on 31st March, 2022
The Betrayals: The stunning new fiction book from the author of the Sunday Times bestseller THE BINDING by Bridget Collins
My rating: 3 of 5 stars

Now, I have Bridget Collins' debut The Binding, on my TBR shelf but have not read it yet. However, on the strong positive feedback of that, I downloaded this new release, The Betrayals, and opened it, high with anticipation.
Can I be totally frank, here?
I was confused. (Quite apt, because throughout the story, you find elements of confusion that cause chaos in the characters lives, too.)
Who was the Rat? Why was she important?
The Grand Jeu? What on earth was it? A game? A piece of music? a performance?
I had a mind to end the confusion, and just stop reading, after it took me a long while to reach around 12% of the book.
However, big HOWEVER, I am glad I carried on reading, as I finally became immersed in the story.
There is time-hopping, though it is never totally clear when this book is set.
But we go from the days of one of the main characters, Leo, was a student at Montverre, to the present (in the book) when he is an adult. The other character, Claire, or Magister Ludi, is another complex piece in the puzzle that is The Betrayals
There is romance, of a different kind, within the pages, too.
Would I read it again? I'm not sure, but it was an interesting premise, even though I still don't know what the Grand Jeu is!
Many thanks to NetGalley and Harper Collins UK for an ARC in exchange for an honest review.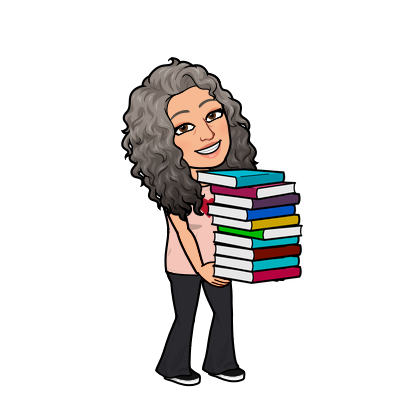 So, not a total washout. I can say that I did get my arcs down to 1, but the list is back up to 3! I just can't help myself! So, any that caught your eye? What have you been reading?