"An Englishman, even if he is alone, forms an ordely queue of one."

George Mikes
Thank you, Spidey, for a little humour at this sombre time.
I think that if you have social media or access to a news channel or the internet, wherever you are on this planet, you will have heard of 'The Queue' or the 'QueueEII' (Not coined by me, but rather clever, don't you think?)
The queue I am referring to is the queue all self-respecting Brits have been in training for all their lives.
It's the queue that has stretched for 5 miles across London for those well-wishers who want to pay their respects to the late Queen, who is lying in state at Westminster Palace until before the funeral tomorrow.
People, including David Beckham (not one to push ahead, but wanting to pay his respects the way everyone who wishes to, should) are queueing for up to 17 hours, slowly walking at 0.1 miles an hour, shuffling towards the Palace, where they get a chance to personally pay their respects to our late Monarch.
It is the Queue of all queues. You get a wristband, you can't save a place for others, there are toilets and water stations open along the way. If you wish to join, you are advised to bring food, drinks and blankets, and even stools to aid your wait. (Stops short at tents. No TENTS allowed!)
The Queue has its own YouTube channel and Twitter account and even its own weather mention!
It is a queue that has shown the most British of Britishness, where new friends are being made, and the general atmosphere is one of respect, and knowing they are part of a huge piece of modern British History in the making.
Some say the queue will be responsible for bringing Britain out of Brexit, and a part of the European Union again, as it stretches so far that France sees the latest to join the queue as it snakes onto their turf… (a little joke I read somewhere on Twitter!)
There was an accessible queue too, but that has now closed for any new joiners.
But, what an amazing show of respect from the people, not only of Britain but others who have come from other parts of the world, to do the same.
Charlie King 3, as one of my newest Reception students, told me he was called (I love it, King Charles the Third will always be Charlie King 3 to me from now on!) and the new Prince of Wales even came out to meet some of those at the front of the queue who had been there slowly moving all night, and they marvelled at the stoicism and will of those there, remarking that, had she witnessed it, the Queen would have truly appreciated this outpouring of love because that is exactly what it is.
Alas, I am not able to be a part of this queue, but I have all the channels on which to watch it happen in live action… And I will watch the emotional send-off, tomorrow, on TV at home.
So, are you good at queueing, or have you been a part of this historic Queue?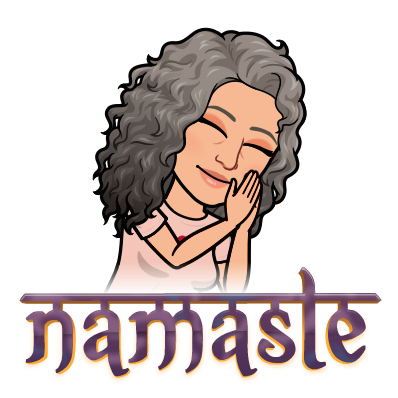 Wishing you a wonderfully peaceful Sunday, Peeps!