Happy Monday, Peeps! And we are finally on HALF TERM!
Got your drink?
If we were having chai, I'd collapse on the chair and say THANG GOODNESS it's half term! It has been an 8 week one, which is long, and filled with so much, that my brain is filled with more cotton wool than usual! (Perimenopause? Maybe, but the exhaustion is unreal!) We had a lovely week, celebrating Diwali and talking about Harvest Festival, as well as Halloween. The children had a dress-up day on Friday and we all went to our first whole school assembly, where we performed a little song for the rest of the school It was so cute!
If we were having chai, I'd tell you we had rain of an almost biblical nature on Thursday, too! I had a course that day but went to school first to help the supply teacher set up. The sky was dark and then thunder rolled and the heavens opened. I didn't realise how hard until I peered outside and our playground resembled a pond! There is a staircase we have to descend to unlock the gate when the children come in, and I feared for my poor aching joints as I paddled down the waterfall that was running down the stairs as I did the needful. Children came in soaked to the bone! We had book bags, socks and shoes lined up all around the classrooms, trying to get the kids dry! Then I had to leave, to get to my course. I drove through deep swathes of water that was rolling over the kerb onto pavements. It was only in the lunch break when someone sent us a video on Whatsapp of a local road that had water that had reached the trunks of cars in the space of an hour that we realised how bad it was. Houses flooding and some businesses having to close due to the excessive rain! And Sunday has been pretty wet, too…
If we were having chai, I'd say that I am at a loss as to the political situation here… Another PM gone… who will we have next? And the amount of low-level racism that is being shown to one of the popular candidates, Rishi Sunak, is quite horrifying. It isn't a general election so the Tory party vote among themselves, but the consnsus is around the country that the typical Tory constituents won't vote for him as he isn't white and English is quite horrifying; I mean, he isn't the best, but the best of a bad bunch, righ now! Can you believe people are even rooting for Bo-Zo to make a comeback?? The mind boggles…
If we were having chai, I'd share with you that after a long chant with my doctor, we have decided for me to try HRT. I start it today so let's see how it goes! The pains are still in my joints as well as numerous other symptoms. I can't wait to see if this helps!
If we were having chai, I'd tell you that I had an impromptu dinner with my sister-in-law on Friday, seeing as I was having to wait around while Lil Man's social life got a little more interesting! We've rarely done this, just us two and it was a lovely evening. Much needed for both of us, too.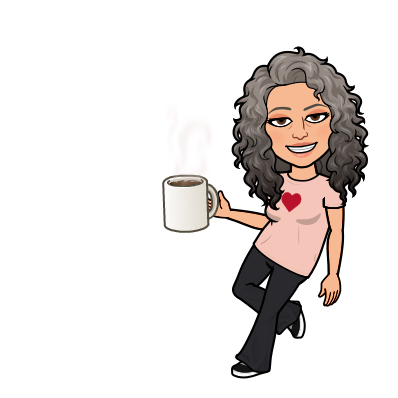 This week is all about relaxing, R and R to the max! I do want to get editing, though, too. We have Diwali to celebrate today, which is today (Monday), as well as a meeting with the local Society of Authors Group, and I am meeting with my girlfriends for dinner on Friday, which I am really looking forward to!
And while you're here, did you sign up for my mailing list? I am in the middle of writing an exclusive Chickpea Curry Lit story for my subscribers, and there will be news, tips and even recipes! You know you want to join… go on! Click the pic below to sign up!