Happy Monday, Peeps! I am sitting here with a hot drink to soothe my aching throat today, rather than to enjoy… But hey ho, one week of term to go!
You got your drink?
If we were having chai, I'd tell you that school was hectic this week because we had a huge amount of staff absences, as well as children in and out, as these bugs do the rounds. I barely had a moment to sit down, if I am honest, with rehearsals for the nativity, planning solo as the teachers I work with were off sick, a rehearsal for our staff panto, and a parent craft morning. But we made it through!
If we were having chai, I'd tell you that last week I commented on hopefully seeing the end of these bugs, but unfortunately, it has been even worse this week in our house. Hubby Dearest succumbed on Sunday evening and then, in his kindness, passed it on to me. I have been battling it and dosing myself up with all manner of drugs and herbal remedies, as I had to be in school. Lil Princess, who appeared to be a lot better after last week, started coughing again on Thursday night and is rather unwell again. And the in-laws had to go to the hospital last week, where Mother-in-law appears to have picked something up, so she is suffering.
If we were having chai, I'd shiver and say it has been freezing here, literally! We haven't had snow yet, but the frost is thick, and we had freezing fog all day on Sunday, and I dread the drive to work this morning… But it looks so pretty!
If we were having chai, I'd say that I decided to have a go at this new AI trend that is happening… and there are some of the pics that it generated of me. At least while I have a red nose and look awful, I can enjoy the AI version on Ritu!
If we were having chai, I'd tell you that despite being a little unwell, I went out for dinner with my girlfriends, the Tootie Frooties, and it was a blast to spend. a bit of time outside the house with some great company. I even managed a spot of solo shopping in Bluewater, before I met them. It was a fun evening, but the Thai curry I had, hoping it would clear the nasal passages, didn't work. Still. a bit bunged up!
If we were having chai, I'd have to mention Sonu Singh. No pics this week because I have been falling asleep early every night, and on the weekend, I was shattered and was either in bed, resting, wrapping presents for school, or out for my one dinner! Sonu has spent time chasing around the Christmas decorations, and sitting on top of me when I have been in bed. Bless him.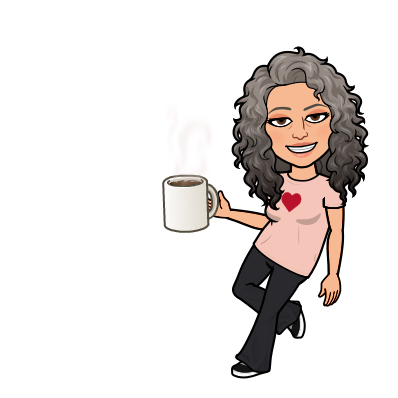 This week is the last week of term. Yes, it'll be hectic, but it will be fun, too! We have the staff panto, our Reception nativity performance, a visiting panto, Christmas lunch and all the fun of the last week before Christmas holidays in a school that doesn't have the threat of OFSTED over us anymore! I'll see you on the other side!
And while you're here, did you sign up for my mailing list? I am in the middle of writing an exclusive Chickpea Curry Lit story for my subscribers, and there will be news, tips and even recipes! You know you want to join… go on! Click the pic below to sign up!