Happy Monday, Peeps! It's the first Monday of the holiday, and I have had a busy weekend already, with no signs of letting up, either! Hence the late post, sorry!
You got your drink?
If we were having chai, I'd breathe a sigh of relief that we are finally on holiday! It's bee a tough big term from September to now. A lot has been happening at school and in my personal life, and it has been equally exhilarating and draining. But the start of the week brought loads of snow, so Monday was a snow day!
If we were having chai, I'd tell you that, though a snow day is fun, at this time of the year, it throws an already hectic week into even more disarray! We were meant to have our staff Panto on Tuesday but had to cancel it to accommodate two children's performances that were postponed from the snow day on Monday. And because the hall was booked of other things, the rest of. the week, we had to reschedule it for next term. A good thing, really, as we weren't ready, lol!
If we were having chai, I'd mention that we had our Reception Nativity performance on Wednesday, and it went really well, considering the children didn't get as much practice as we usually would have. A couple of random lines shouted out, getting parents and carers, a really loud singer and one frozen shepherd whose stage nerves got to him, and it was perfect! That same day, we had our school Christmas Dinner for the kids. Thursday brought an official panto to our school, which the children enjoyed, and Christmas Jumper Day for charity and Friday was a half day for the kids! All in all a lovely festive week.
If we were having chai, I'd say that I was overwhelmed by the generosity of the pupils, families and staff, with all the sweet gifts we were given. As I mentioned yesterday, it's never expected or necessary but humbly and gratefully received. And my Secret Santa Present was the best ever!
If we were having chai, I'd tell you that I bought myself a little set of gifts, too, because, well, why not! A few bits of branded stationery to get me back into the mood of writing, ready to get Book three off to a good start!
If we were having chai, I'd tell you about that manic weekend, too! So I managed to relax on Saturday, daytime, then in the evening, I had the pre-wedding event of a dear colleague, who is like a little sister to me. Lil Princess accompanied me to the do, and a few other colleagues were there, too, so the evening was spent equally helping her get ready, explaining the different customs to the work bunch, and enjoying a lovely evening! And on Sunday, after another relaxing day, I got ready for our staff Christmas Party! It was one of those corporate dos where you book tables at the local Hilton hotel and we had a blast! the food was okay, the music cheesy (but you have to love cheese!) and the company wonderful. It was an evening for everyone to let off some steam after said tough term. I left before a load of the others, but not without a full belly and aching feet from dancing all night long! That was Christmas Dinner #2 of the year… I think I have two left to go!
If we were having chai, I'd have to mention Sonu Singh. Another week of no pics, but he's been looking out of the windows at the white stuff, a lot (which has now disappeared thanks to the rain that came overnight!) And he's happy we are all around again for a little while!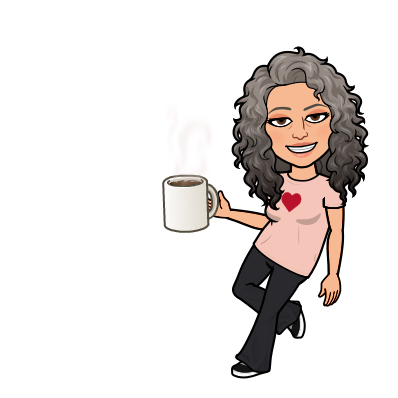 This week is the run-up to Christmas. I have a few appointments to take Lil Princess to, and some last-minute preps to finish for Christmas, which we will spend with the in-laws. I am thanking goodness that the temperatures have turned upwards for a while as it has been freezing in the house, and what with the cost of living, heating is rationed too, so there has been lots of snuggling in bed with hot water bottles and layers!
And while you're here, did you sign up for my mailing list? I am in the middle of writing an exclusive Chickpea Curry Lit story for my subscribers, and there will be news, tips and even recipes! You know you want to join… go on! Click the pic below to sign up!