The last Monday of January. CAn you believe it?
I'm supping my green tea. What about you?
(Adding a little #JusJoJan to the prompt with the word Canine by Dawn. Thanks, Linda!)
If we were having chai, I'd start by telling you about school. It feels like school is always busy. Seriously. We never stop! We celebrated the Chinese/Lunar new year with the kids all week. It was great to see them embracing new skills and trying foods they may not have, tried before! We explored Chinese calligraphy and Chinese Numbers. The children all had a fortune cookie, thought of and wrote their own Fortune cookie message (in their own special way!). They tried using chopsticks, and we even had a noodle-tasting session! And the best thing? They made two class dragons, which we used to do a Chinese Dragon Dance on Friday! What fun!
If we were having chai, I'd tell you I also took Reception on their first trip out of school! Now, I have been on plenty of school trips before, but since becoming the Phase Leader, I have never actually been on one, with ALL the responsibility on my head! We were walking into town to visit the local library. I had to ensure we had sufficient adults to help with the supervision of walking 60 4-5 year olds down the roads, so enlisted many enthusiastic parents to help. I also had to be mindful of the children with additional needs, who weren't having their home adult coming with us, so anticipating any possible triggers/meltdowns too. You know, on the whole, it went really well. But we did have two upsets, which we were able to sort out pretty quickly, and I arrived back at school with just as many children as when I left. Phew! A good trip for all!
If we were having chai, I'd say that one of my colleagues' hubby has started a food account on Instagram, and I commented on one of his items, saying it looked rather yummy, only to be sent one of the brookies that he had made. Possibly not great for my diet, but rather yummy, nonetheless!
If we were having chai, I'd tell you Lil Princess had a bit of an incident to deal with at school, which was really tough (not involving her, but some of her close friends.) It led to quite a tough few days, as she processed what was happening. But, in order to get her out of a funk, we did some baking of our own! Fairy cakes (me) and cookies (her) were the order of the day on Saturday. Then she helped me make Chicken and Sweetcorn soup on Sunday, and some chocolate rice crispie bars too! Cooking is definitely the best therapy!
If we were having chai, I'd mention that I kept up with my weights. Lil Man adapted my programme, not to heavier weights, but by increasing my reps, so even though I thought it wouldn't make a difference, I can feel the muscles working! I'm not sure the brookies and baking have helped with weight loss, but I feel a bit healthier! But I am running low on my HRT (Progesterone tabs, in particular) as the pharmacy say they are out of stock and unable to be reordered until the end of the month. This led to stress too. Plus, I have been feeling a little more away with the fairies again… Don't know if we need another chat with the GP to see if my dosages need upping…
If we were having chai, I would need to update you on my furbaby, Sonu Singh! It amazes me that he wakes me so early in the week, yet somehow has an idea about not coming in too early on the weekends! But, he has taken to coming into our room, and sleeping on my back or shoulder, nowadays! Lil Princess is still harping on about getting a dog, but I wonder how our feline would react to a canine sibling???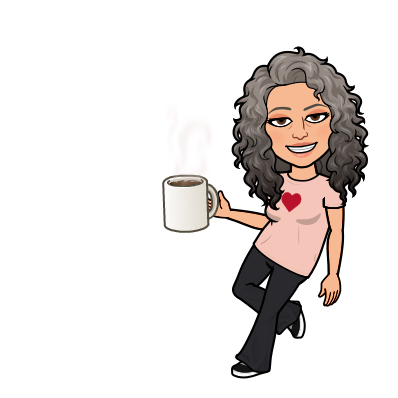 This week there is the first of a few organised teacher strikes by one of the unions. I am not a part of that one, but we have a few members of staff who are, and I am still unsure as to who is planning on striking. It will be a sticky day, as the head tries to cover classes, so parents aren't left too out of sorts, but equally, trying to rally round and support the staff that are striking, for good reason. Strikes are meant to cause disruption, but it is with a heavy heart that any educational professional (or other professionals in other industries) decide to strike, because they know of the disruption that will be caused, but the idea is that the disruption will make the people at the top sit up and listen to the reasons for the strikes. Will it work? I don't know. But I support my colleagues who choose to strike. In fact, I wish it were for the support staff too, who are paid a pittance for doing a HUGE job in classrooms every day. Elsewhere, I am attending an EYFS STEM conference on Thursday, all day, and I have an official observation on Friday. I know I can teach, but this always scares the bejesus out of me. Wish me luck!
And while you're here, did you sign up for my mailing list? I am in the middle of writing an exclusive Chickpea Curry Lit story for my subscribers, and there will be news, tips and even recipes! You know you want to join… go on! Click the pic below to sign up!